Getting VEDAMO's Integration Credentials
Log in at vedamo.com. If you do not already have a VEDAMO account, you can create one here and get a free 30-day trial or purchase the Premium plan here.
Select the Integrations menu.
Select Canvas. This will take you to the Integration with Canvas page.
Click on the Enable LTI Integration button.
This will generate a table with three rows: Consumer Key, Shared Secret, and Launch URL. You will need them to integrate VEDAMO Virtual Classroom with Canvas.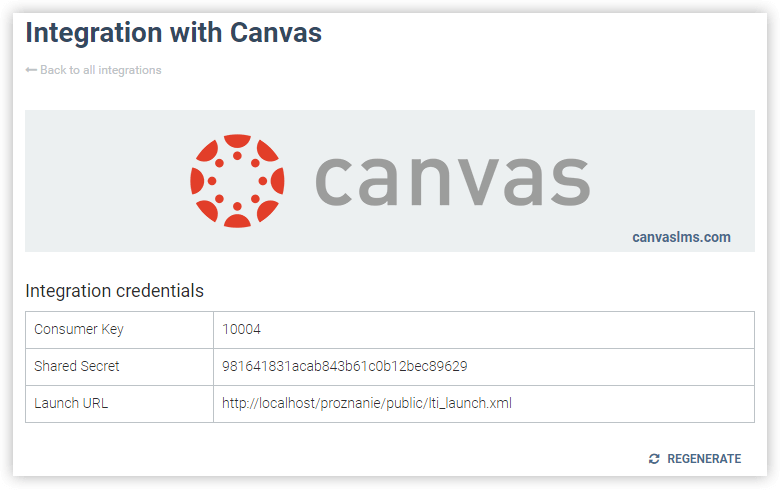 Integrating a Single Course with Canvas
Use the steps below to install VEDAMO Virtual Classroom within the Canvas course.
Log in to Canvas

Select a course that will use VEDAMO Virtual Classroom.

Select Settings.
Select the Apps tab.
Click on the +Apps button.
In the Filter by Name field type "VEDAMO."
Click on the +Add App button below the VEDAMO logo.

In the modal window:

Name

field – should be VEDAMO Virtual Classroom.

Consumer Key field – enter the Consumer key.
Shared Secret field – enter the Shared Secret.

Click on Add App to add the app to the course.