You can distribute imported documents and pictures into multiple pages. Order your presentation in consecutive pages and turn the Presentation mode option on.
This is a sub-type of Synchronised mode. The screen of the tutor/presenter is synchronised with that of all of the other participants. Presentation mode also hides all of the functional windows and the participants' controls. The focus is on the presentation. The sound controls are set as they were before the mode was switched on.
Entering Presentation mode
Step 1: Click on the Page settings menu (cogwheel icon);
Step 2: Click the Present option.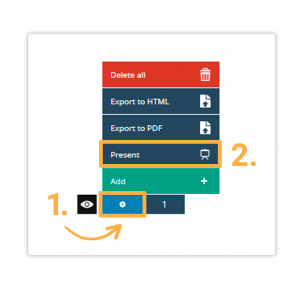 Overview of the Virtual Classroom
Here is how the virtual classroom interface looks in Presentation mode: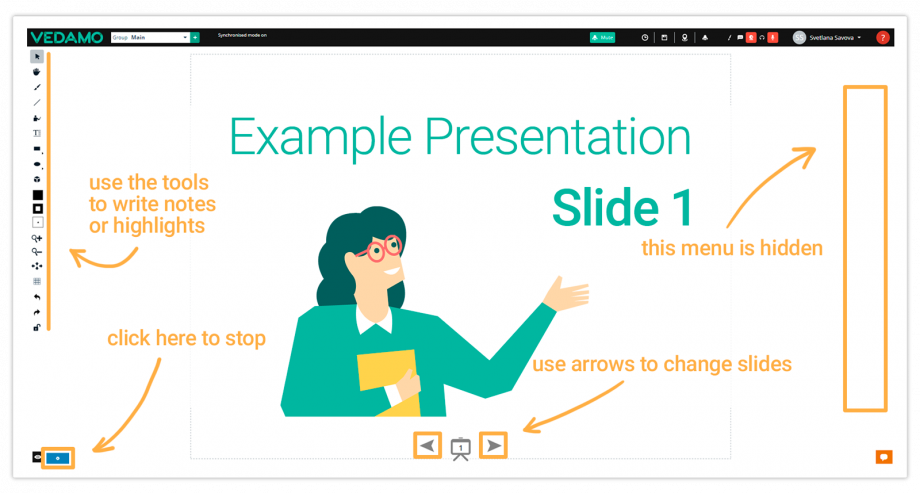 NOTE: The Export option is still available while in this mode.
NOTE: The tutor can assign presentation permissions to pre-selected participants. In order to do this, click on the participant's name from the list of participants in the bottom right corner and make sure that you check the Permission to be presenter option: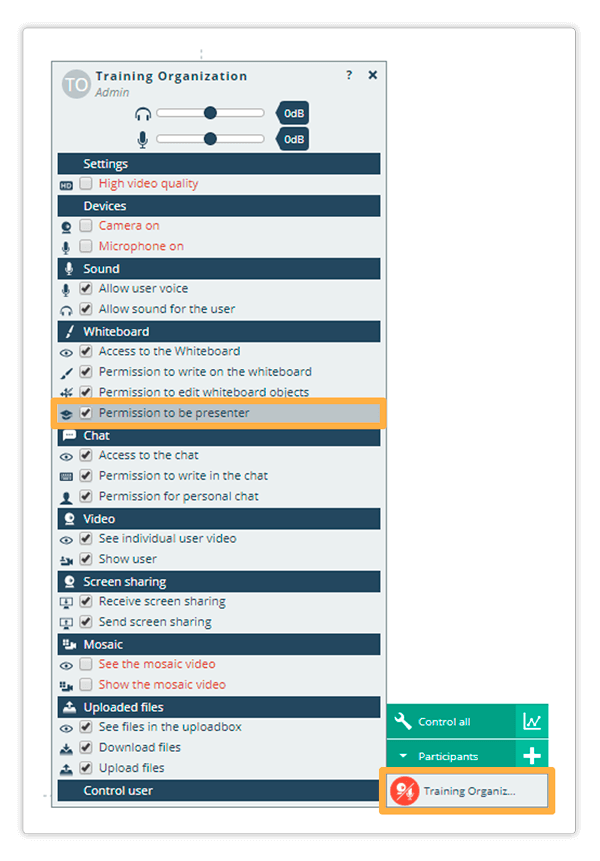 Up next, Simple View, which will help you see more of the screen by hiding icons you might not need at the moment