Often when we talk about online learning we focus only on knowledge. Teachers are not just individuals who instruct us – they inspire and believe in us as well. Also, they often teach us lessons that cannot be found in our textbooks. Here are some stories about five teachers who, as a result of their actions, will remain in our memories forever. Let their lessons guide both your teaching and everyday lives.
Beth Battista: she donated a kidney to save the life of a five-year-old student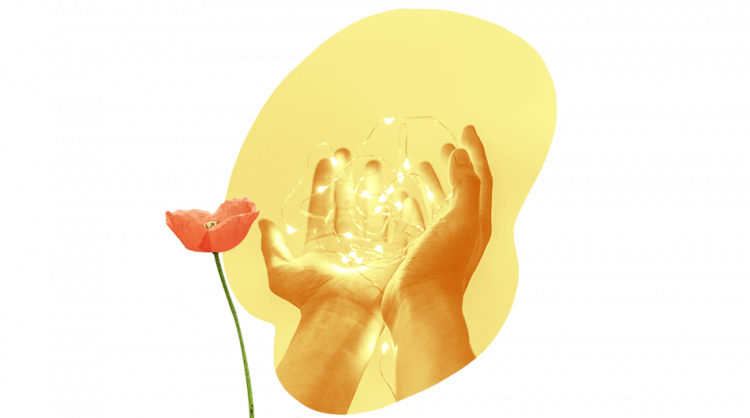 In 2006 a pre-school teacher saved the infant Lyla Carreyn's life by giving her a kidney transplant. The inspirational story started with a shared Facebook post. It was about a family desperately seeking a kidney donor for their daughter. As soon as Beth saw the story, she recognized the little girl by the name of Lyla who was one of the students at the Kids Express Learning Center.
Lyla had learned of her diagnosis 12 months earlier – microscopic polyangiitis (MPA), a rare autoimmune disorder. This meant that she would need to undergo kidney dialysis for 12 hours a day, each and every day. Knowing these details, Beth felt a strong urge to do something. The pre-school teacher immediately called the University of Wisconsin Health Transplant Program and the doctor invited her for a test to see if she could be a donor. Luckily, they approved her as a match for Lyla. And the miracle began.
After the surgery, Beth's kidney was immediately accepted by Lyla's body and began to function properly. Beth said, "I wanted to give Lyla her future – a normal, happy, healthy future. My hope is that anyone who shares these thoughts will go in and get tested as a donor and give the gift of life."
A teacher's job is not just about making money. On the contrary, it is about change, responsibility, and action. Currently, Beth continues to do as much as she can every day for her students and it's totally worth it.
Marilyn Gambrell: no more victims
As a former parole officer Marilyn had seen it all. She had witnessed many painful life circumstances that children were enduring as a result of their parents being incarcerated.That is why she felt the need to change her career and life paths.
In January, 2000 Marilyn initiated the "healing the CHILD within" Program for Children of Incarcerated Parents at M.B. Smiley High School in Houston, Texas.
In addition, all of Marilyn's students had either been raped, sexually harassed, or beaten by their parents.
Therefore, she also created the program No More Victims in Houston, which is an hour-long class that focuses on creating a safer school environment and reducing crime and substance abuse on campus.
Over the years Marilyn has saved hundreds of lives as she has instilled confidence in her students and empowered them to turn their lives around.
There have been many special feature stories about her work. Furthermore, in 2005 Gambrell's story Fighting the Odds became a movie on the Lifetime TV network. Many of her students recognize Marilyn as the force that appeared at the right moment and changed their lives for the better.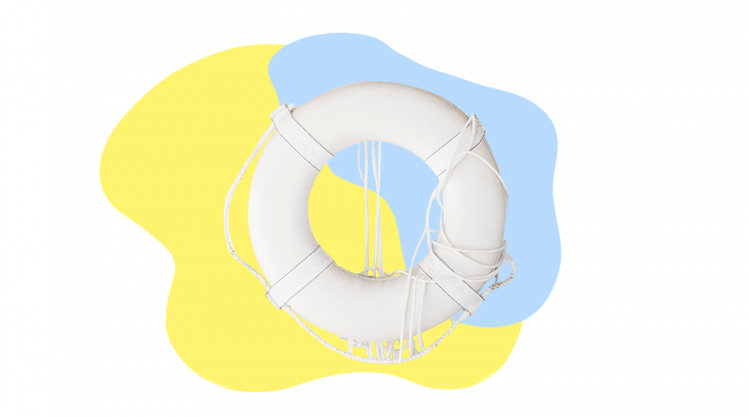 Gregg Breinberg: from the classroom to the Oscars
This elementary school Music teacher in Staten Island has inspired countless youngsters. Gregg used his talent and devotion to push kids from all walks of life to reach for heights that they never could have imagined or accomplished on their own. He believes that every single child has a special gift or talent.
In 2000 Mr. Breinberg created the famous PS22 Chorus at his school in NYC and named it after the school itself. The group consisted of 5th graders from his public elementary school who didn't have to go through extensive auditions to join. Gregg helped craft the voices of his school chorus; he even started a blog and featured videos of the children singing on YouTube. The choir grabbed the attention of over 14 million viewers across the internet, including some celebrities like Paris Hilton and Ashton Kutcher.
These amazing kids even appeared at the 2011 Academy Awards, closing the show with a rendition of "Somewhere Over The Rainbow." They have also sung with Katy Perry, Gym Class Heroes, Phillip Phillips, Carrie Underwood, Queen Latifah, Tori Amos, Kylie Minogue, and Jennifer Hudson.
The chorus's impassioned singing engaged both the children and the audience. This devoted music teacher helped his students build confidence and use music as an emotional outlet. Furthermore, he helped them find their own identities. As Gregg proudly likes to say, "The PS22 Chorus just features ordinary children achieving extraordinary accomplishments."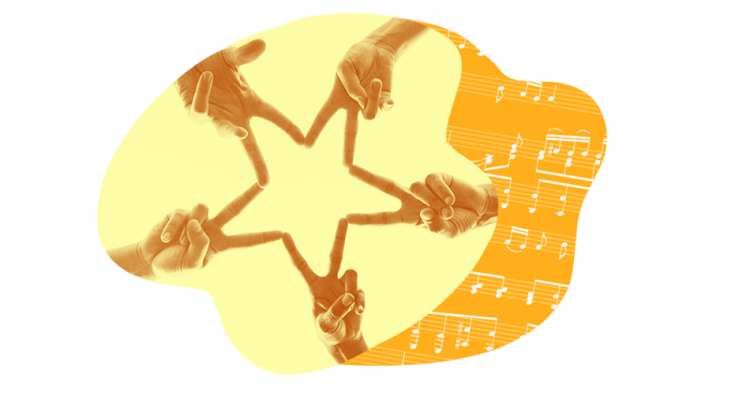 Fumi: an innovator that changed Japan's reality
Fumi is a former English teacher who is currently working on the design of a new school that is scheduled to open in 2019 in Hiroshima. Fumi says, "As a teacher, I felt I wasn't inspiring enough, and I found myself useless. That's why we are reflecting on how to connect learning to society and help students find their role."
Following the catastrophe in Japan in March 2011, Fumi started a project at OECD-Tohoku School. It involved 100 junior high and high school students from disaster stricken areas who came together for different workshops. Through this project-based learning, the students organized an event in Paris in the summer of 2014 to reveal the wonders of the Tohoku region to the world.
The new school that Fumi is designing will focus on project-based learning. Furthermore, it will encourage the student to solve real-life problems in their own community. This innovative method will give more autonomy to students. This project-based learning will increase the motivation levels of the students, as well as foster both social and emotional learning. The goal of the lessons will be to develop these social and emotional skills.
The Hiroshima Global Academy aims to be an international public school with a mission – to change the world. It will involve student and teacher collaboration to promote the process of active learning. The school will have three different type of classrooms: closed, semi-closed, and open space. The idea is for the school to become a center of innovation, as well as an educational hub that will share successful practices worldwide.
In addition, another factor that is driving the idea behind these innovations is the idea of helping Japanese students reach their "Ikigai" – a concept incorporating the meaning of life, because wellbeing does not end at the classroom door.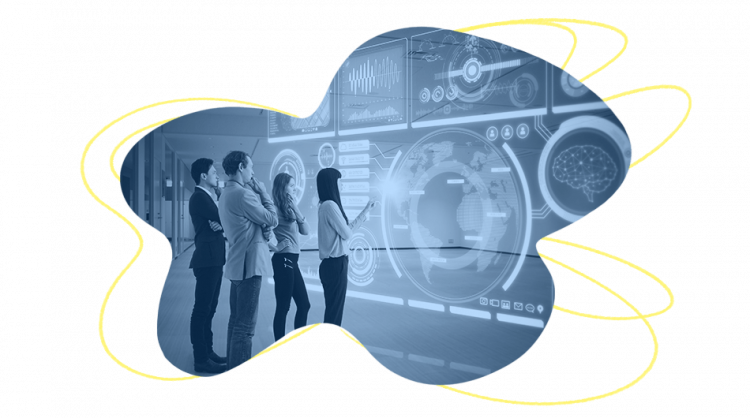 Joshua Murray: a tattoo for a college scholarship
Joshua is in love with grammar and teaches English Language and Composition. In 2014 he made a promise to his 28 high school students: he told them that if every one of them earns $5,000 worth of scholarships for college, he'll get a tattoo with their names on it. Although it was not as easy as it sounds, they took on the challenge. For 12 out of the 28, English was their second language.
Joshua grew up in Arizona and went to the same school that he teaches at now. Despite his ambition, his road to college was not easy. Moreover, he graduated with a lot of debt, yet he never regretted his choice as he considers his success in college as the greatest thing that he has ever done. Luckily, his parents also think of going to college as something that is extremely important. So when he came back to teach in the same community, he decided to make a difference.
Joshua wanted his students to have options later in life and that is why he challenged them in an unexpected way. As a result of his efforts and attitude, every single one of his students found at least $5,000 worth of scholarship money. Actually, the grand total for the entire group was more than $700,000. And yes, he kept his promise. He got a tattoo with their names on it.
What's next for Joshua? He moved to a new school that specializes in working with diverse learners. He believes that he has a lot more teaching challenges left to conquer.