An important part of teaching is communication between educators and students. With practice it has become clear that the virtual classroom's online whiteboard may turn out to be either a barrier or a bridge to proper communication and a rich web-conferencing experience.
Social and emotional skills – why are they important?
Social and emotional skills are what allow us to connect and communicate fully. They are the skills that come in handy when we start a conversation and they provide us with the ability to talk and listen, to be socially adequate, form connections, and read another person's behavior and reactions. Emotional skills, in particular, kick in when we need to demonstrate (or not) our feelings towards a subject, act on empathy, react, or keep our emotions to ourselves.
Social and emotional skills are key to forming and functioning as a society and are what let us form groups, work together, and seek each other's company, advice, and help.
Clearly, they play a huge role in all learning processes – from an early age with our parents, up through all forms of formal and informal education. These are skills that we hone and practice at school, as well as with our friends and colleagues, and they allow us to communicate properly and connect with them.
The same goes for the exchange of ideas in the classroom (both traditional and virtual) – educators and students learn how to understand each others' non-verbal reactions and act accordingly so they can have a pleasant learning experience together and feel comfortable and understood.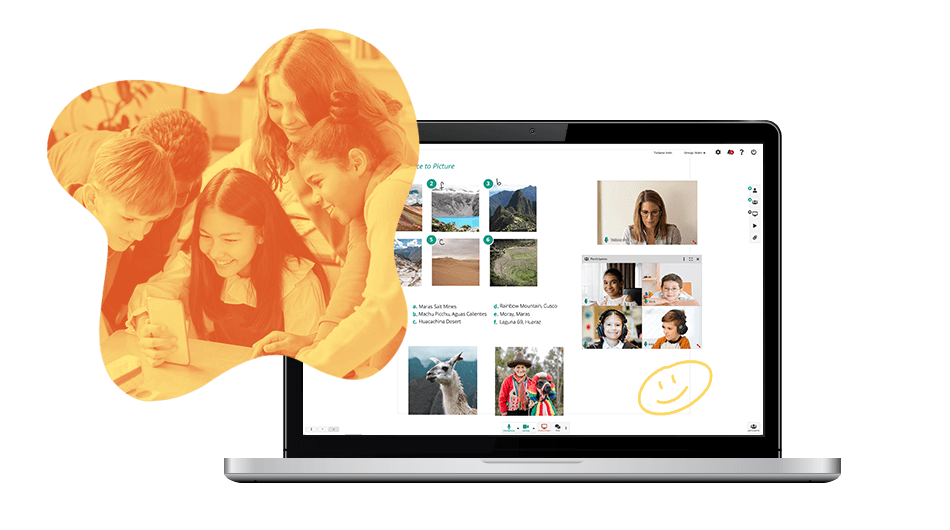 What engages the social and emotional skills in the virtual classroom?
Trying to engage your students' social and emotional skills in the virtual classroom will bring only benefits. When learners feel part of a community, they are more likely to show initiative and participate more actively in the educational process, both in and out of the virtual classroom. Connecting on a more interpersonal level is what makes the students more interested in what you have to say about the lesson. Furthermore, this makes them even more involved and inclined to respond better to innovative and creative solutions and ideas provided by you.
Meanwhile, educators will feel more inspired by the positive and open communication in their virtual classroom.
Engaging social and emotional skills in the virtual classroom brings benefits to both educators and learners by creating a productive and pleasant environment.
Common issues regarding social and emotional skills in the virtual classroom
The virtual classroom, like any cooperative setting, requires the participants to monitor their emotional and social skills. However, as it turns out, these skills are not used in the same way as in the traditional classroom.
Educators working in virtual classrooms report facing difficulties in this regard. The ability to remotely learn as a group as a result of the screens and the online whiteboard is a wonderful thing; however, these same technologies can create a barrier to communication.
The same goes for the connections between the learners themselves. They may find it difficult to bond since they only see or even know each other remotely. After all, there is still something about live communication that makes it easier to get to know a new person.
In addition, it seems that sometimes students struggle to grasp educators' intentions such as instructions or more complicated activities that are performed on the online whiteboard.
How to engage social and emotional skills in the virtual classroom
VEDAMO's virtual classroom, online whiteboard, and web-conferencing tools provide some great solutions when it comes to fully involving students in a rich learning experience.
Camera on!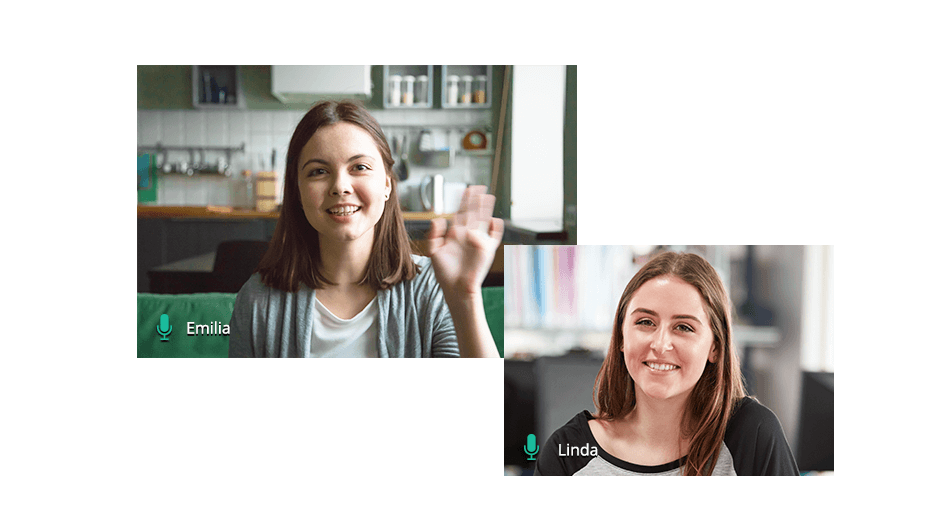 First of all, as reported by both students and teachers, using a virtual classroom requires that all cameras must be turned on. Eye contact, for most of us, is key to human communication. Seeing the person that you are talking to creates multiple advantages, such as:
reading their expression
gaining more understanding by watching their body language
having additional topics for small talk that provides moments of rest and improves mood (for example, saying: "This color looks great on you")
Feedback, feedback, and some more feedback
Since it is harder to read your students' reactions in the virtual classroom, you'll need to actually ask them (a lot) more often how they feel. Not seeing their whole bodies and not being able to "feel the room" may turn out to be a serious disadvantage since you cannot adapt to it by changing an activity or skipping a planned one, for example.
On the other hand, constantly asking how they are doing may turn out to be annoying, so you need to try and come up with a varied repertoire like:
"Do you feel confident that you understand?"
"Do you need me to explain it again?"
"Is there something about it that confuses you?"
Another great way to examine your students' needs and moods in the virtual classroom is through self-reflection. Learners can provide some of this information by doing a self-analysis of how they are feeling and on their sense of progress during the class.
An easy way to conduct a self-reflection exercise is to provide a brief (2-3 questions) end-of-class questionnaire using the online whiteboard's tools to make it friendly (you can add some smiley faces and/or funny pics).
Let's talk
A clever way to engage your students' social and emotional skills in the virtual classroom is to create breaks specifically intended for this purpose.
If you are striving to create a better connection with your students, you could incorporate moments to talk about yourselves and how everyone is feeling. This can be conducted as a self-reflection exercise, a game, or even an actual break from studying.
If you would like to help improve the relationship between the learners in the virtual classroom, you may need to "disappear." That is to say that you need to get out of the facilitator's role from time to time or, even, be actually absent from the virtual classroom during break time. It could be useful to plan your absences after a stimulating lively discussion, if possible.