The 2023 Spring Report on G2 is out and we couldn't be happier! For the last couple of years, it's been onward and upward for VEDAMO Virtual Classroom!
This time we got badges in 21 categories, and a special one – Users love us.
VEDAMO was listed as the best and highest performer as an Online learning platform, Digital platform, Virtual classroom, as well as in Tutoring, Language Learning and Classroom Management. Once again, the Small Business category ranks us as the top solution in five aspects.
Our Customer Support team was highlighted as the best! This also adds to the fact that our virtual classroom was again acknowledged as easiest to use and easiest for admin management.
For the second time we were highlighted for our efficiency and profitability in the Best Est. ROI (return on investment). Now with two badges in The Small business category.
G2 is the world's largest and most trusted software marketplace. More than 60 million people annually — including employees at all of the FORTUNE 500 — use G2 to make smarter software decisions based on authentic peer reviews. Technology buyers, investors, and analysts use G2 to compare and select the best software. The data is gathered and released on a quarterly basis and includes the reviews of real users.
Take a look at what our customers have to say about us: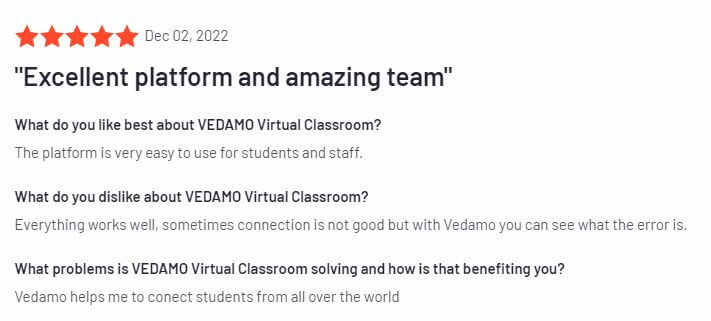 Primary/Secondary Education Organization

Language Teaching Organization
Among the assets where VEDAMO excels its competitors are: Gamification, Multimedia content, Adaptive Learning, and Live tutoring.
We do care about our users, and it seems they do too – our platform got a special distinction Users love us. We are ever so grateful for being acknowledged as the platform that best meets requirements and a good partner to do business with.
In this sense, 88% of all users have shared that the product is going in the right direction.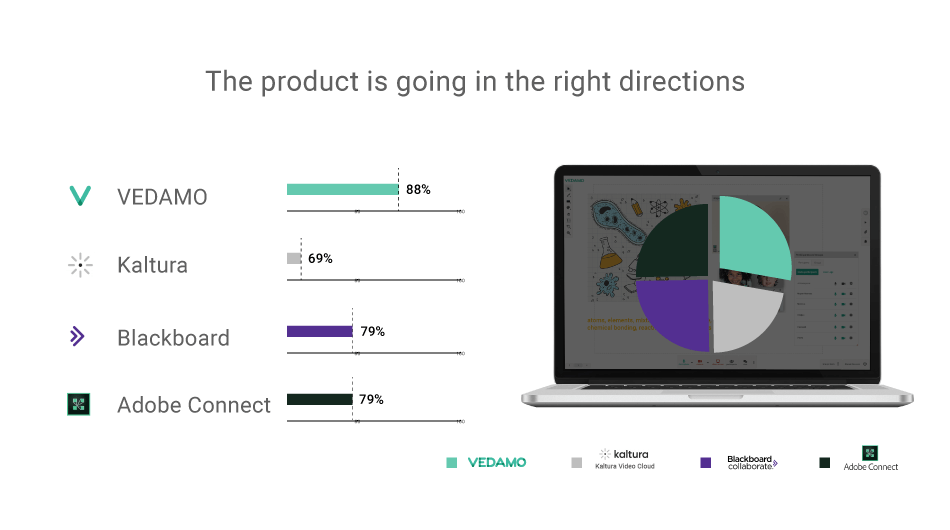 In relation to some of the most important features such as: video streaming, file sharing, and session recording, VEDAMO is among the most valued solutions. 89% of the users rank our content sharing functionalities as top.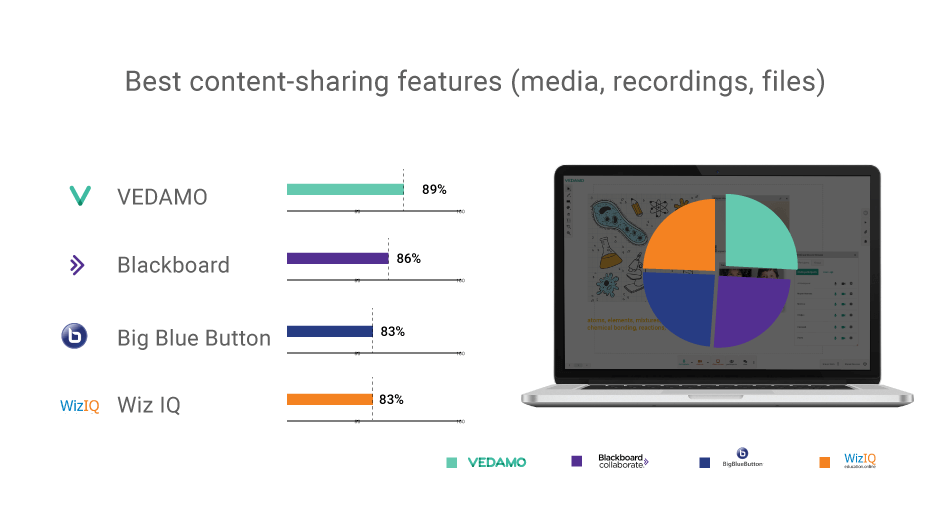 Our friendly human live chat support could undoubtedly take pride in being the best – 95% give us the thumbs up for being most reliable and responsive.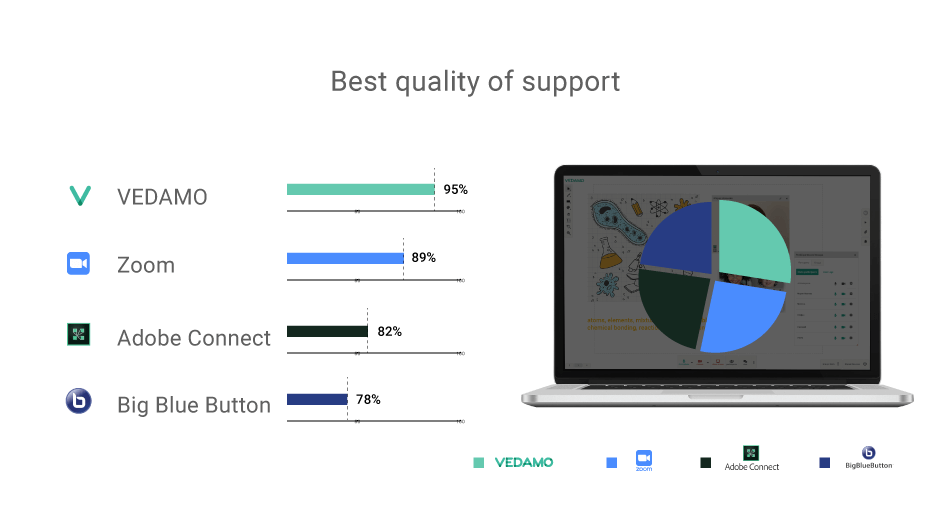 Spring has granted us with a lot of rewards, and this makes us even more enthusiastic and willing to move forward and show our excellence among all live teaching platforms and solutions.