The Summer Report on G2.com is out and it makes us really proud! 23 badges for summer '23 – sounds too good, doesn't it?
Indeed, Users love us (yes, we got this badge again) even more!
VEDAMO was listed as the best and the highest performer as an Online learning platform, Digital platform, Virtual classroom, as well as in Tutoring, Language Learning, and Classroom Management. For the first time, we were also distinguished in Special education. And once again, the Small Business category ranks us as a top solution in five aspects.
VEDAMO received the highest Satisfaction score among products in Tutoring. 96% of users rated us 4 or 5 stars, and 80% believe we are headed in the right direction. Users said they would be likely to recommend VEDAMO at a rate of 94%.
Our Customer Support team was again highlighted as the best! This also adds to the fact that our virtual classroom was again acknowledged as the easiest to use and 99% rate it as easy doing business with.
G2 is the world's largest and most trusted software marketplace. More than 60 million people annually — including employees at all of the FORTUNE 500 — use G2 to make smarter software decisions based on authentic peer reviews. Technology buyers, investors, and analysts use G2 to compare and select the best software. The data is gathered and released on a quarterly basis and includes the reviews of real users.
Take a look at what our customers have to say about us:
Our most valued features are related to conducting video lessons. 95% report perfect interface and intelligible, easily accessible functionalities. That is why VEDAMO Virtual Classroom is one of the most preferred software packages in E-learning and Primary & Secondary education industries.
97% of all users confirm that it is easy to do business with VEDAMO.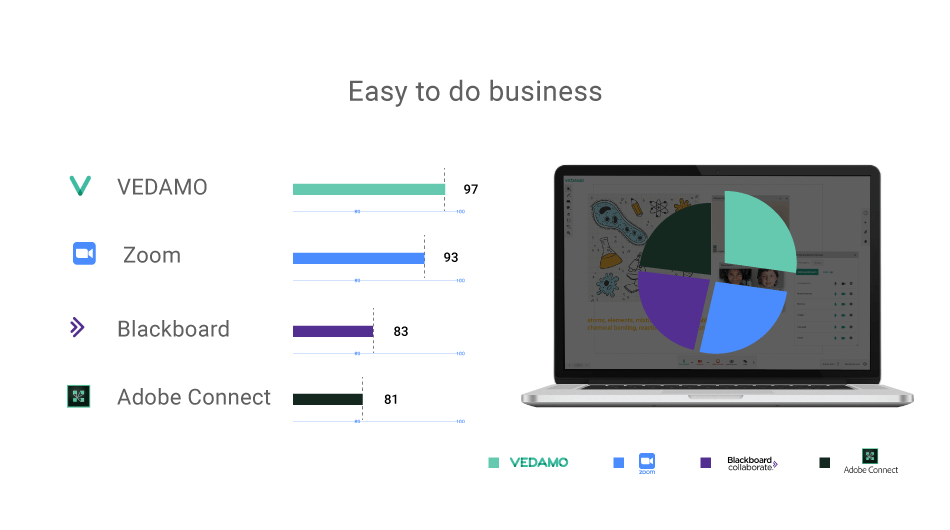 In relation to classroom management features, VEDAMO is among the most valued solutions. 97% of the users rank our classroom management functionalities as top.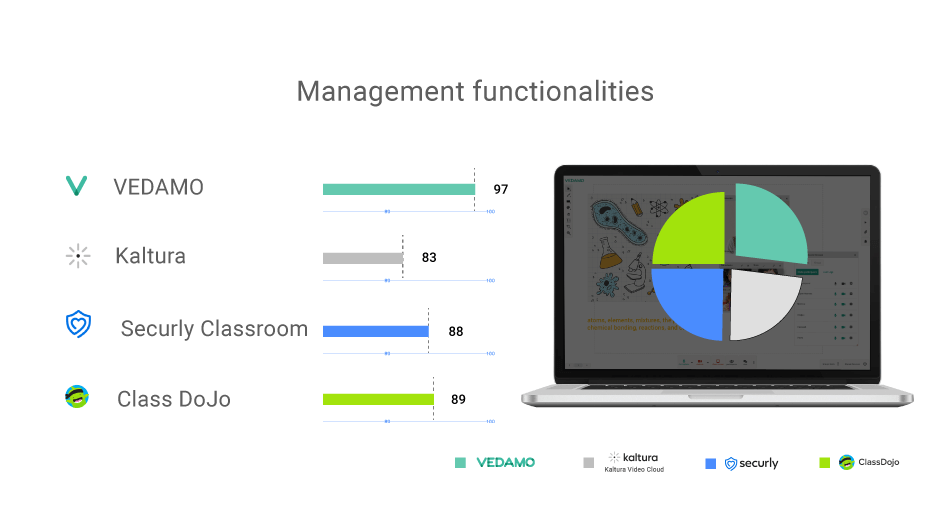 For the first time, VEDAMO is distinguished as a high-performer in the field of special education – 93% highlight its ease of use.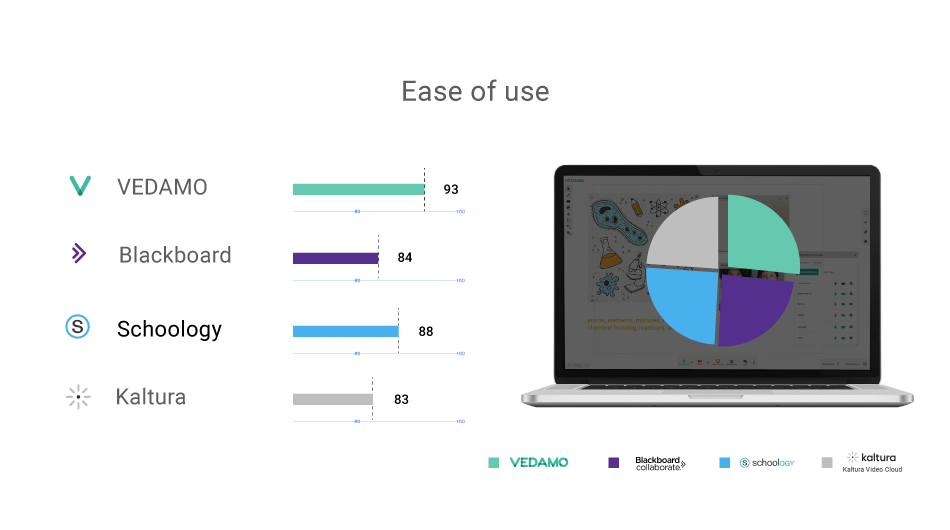 The last 3 years have been a rewarding journey for VEDAMO Virtual Classroom. This is a great inspiration for us to keep developing the best features and make teaching online easier.