We are proud to be awarded the Momentum Leader, High Performer, and Users Love Us Badges again. But what more, VEDAMO has increased its presence in different G2 categories based on customer satisfaction scores.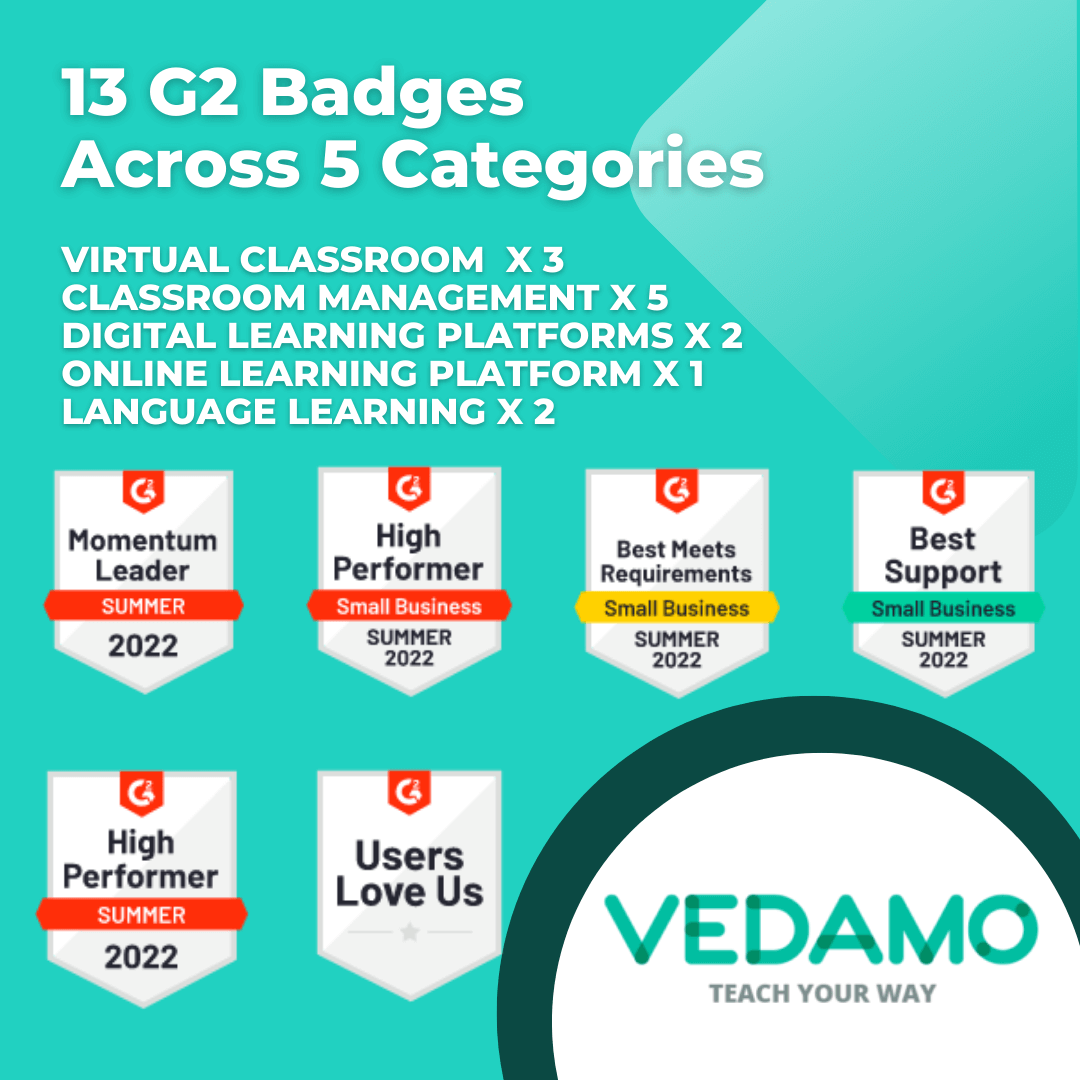 G2 is the world's largest tech marketplace where people can share experiences and evaluate software products. G2 releases quarterly reports and awards badges in various categories based on reviews of real users.
VEDAMO achieves a high rating of 4.6 (out of 5). Our customers say that VEDAMO is a "great, reliable and efficient online teaching platform".
Fabio A.

Marketing Director

Small-Business

(50 or fewer emp.)

"We were able to build our custom classroom that needed a very handy tool since our users are mainly children and teens. Thanks to Vedamo, we were able to build a good reputation and grow rapidly with a great partner on our side. We tried other services earlier that did not meet the excellent results we are experiencing with Vedamo."
---
Administrator in E-Learning

Small-Business

(50 or fewer emp.)

07/05/2022

"The platform is easy to use, stable, and includes all major functions. The virtual classroom allows users to upload content and to interact on virtual a whiteboard with writing/editing tools that are accessible to all users. The pricing system is excellent — it lets us choose our solution based on how many classrooms and users we need. The Vedamo staff is quick to respond and always tries their best to solve all issues. The platform is constantly being updated with new functions."
---
Pavlina B.

Film Director

Small-Business

(50 or fewer emp.)

06/02/2022

"The platform is excellent for organising the teaching process, particularly in our case as volunteers teaching foreign languages to refugees. It makes it possible to synchronise our efforts and is very convenient for the refugees who are scattered all over the country."
---
ROMA D.

Teacher

Small-Business

(50 or fewer emp.)

07/04/2022

"For those teachers who are seeking an excellent platform for teaching, I recommend Vedamo because this is easy and can make your lessons fun, engaging, and interactive."
---
Compared to its competitors VEDAMO excels in Ease of Doing Business with, Quality of Support, Live Cha Positive feedback.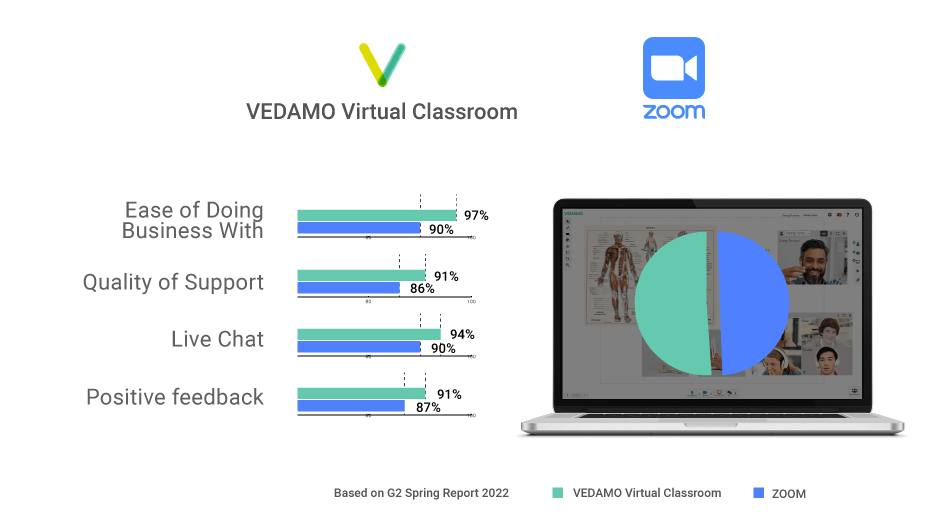 92% of our customers like our online whiteboard more than our competitors' whiteboards.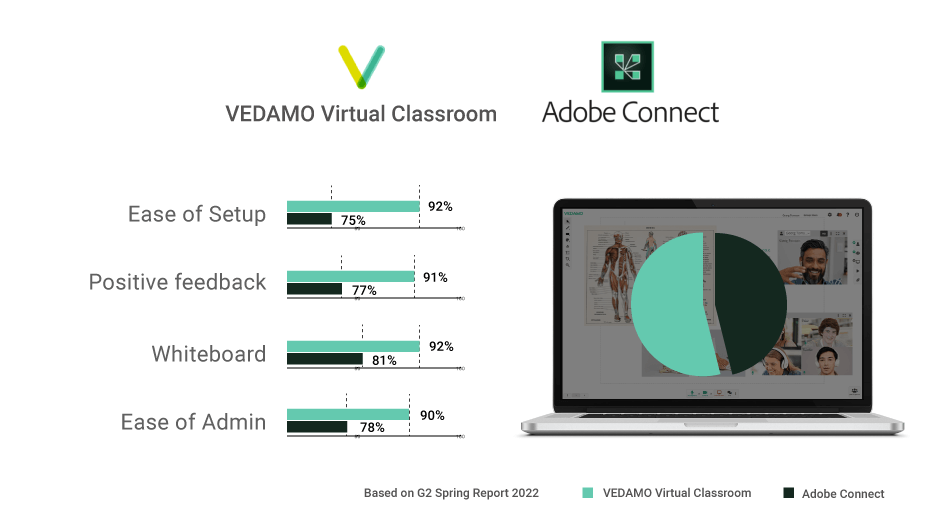 Our 24/7 support service is also highly appreciated by the users as 91% provide positive feedback on its quality. Participants Controls and the File Sharing functions are also greatly valued. We are happy to know that 92% of our customers are happy to recommend us.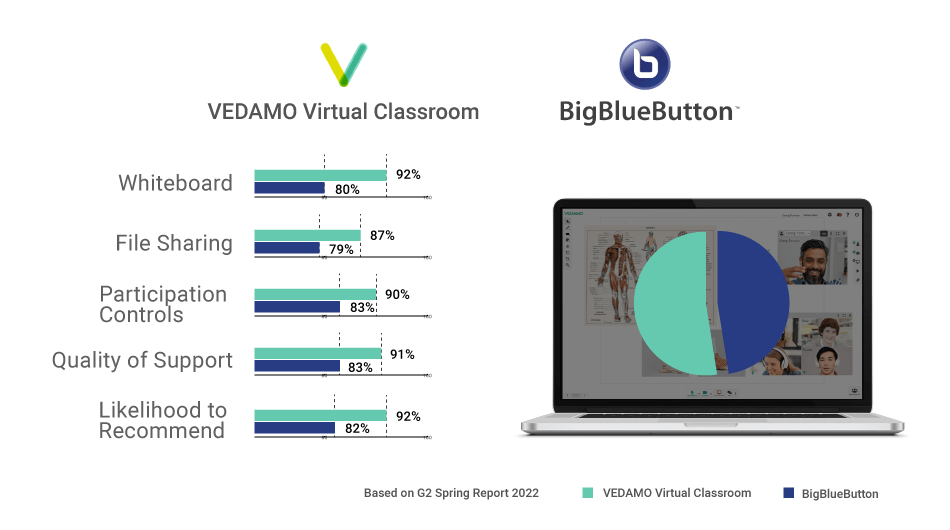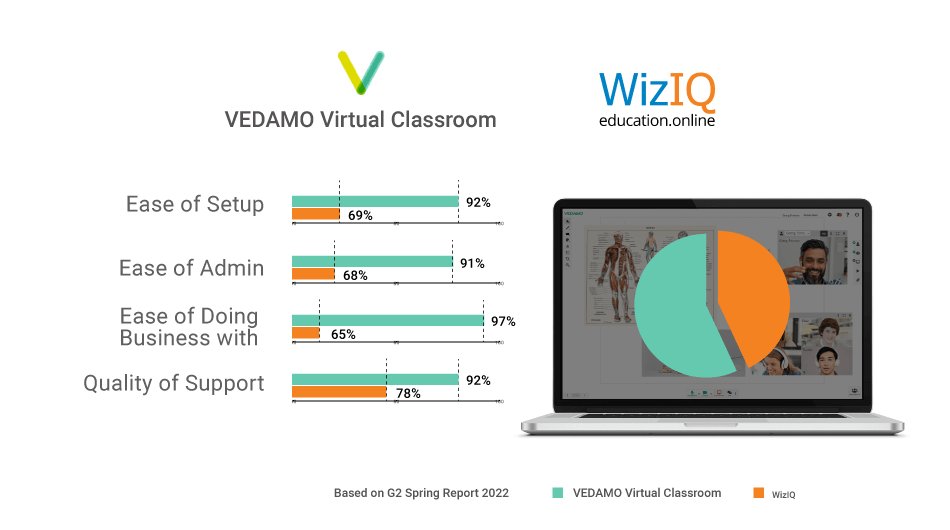 In conclusion, 90 % of our customers say that VEDAMO meets their requirements. That makes us really proud as we value our customers' needs.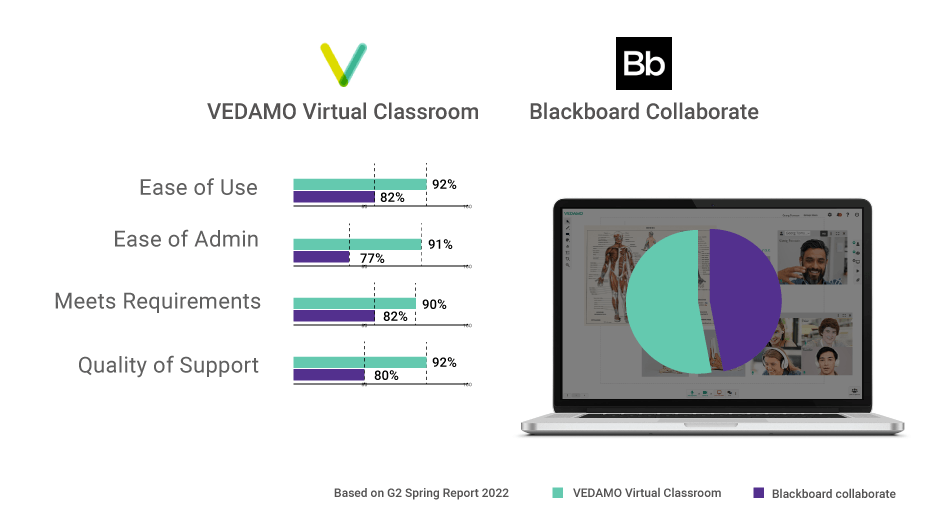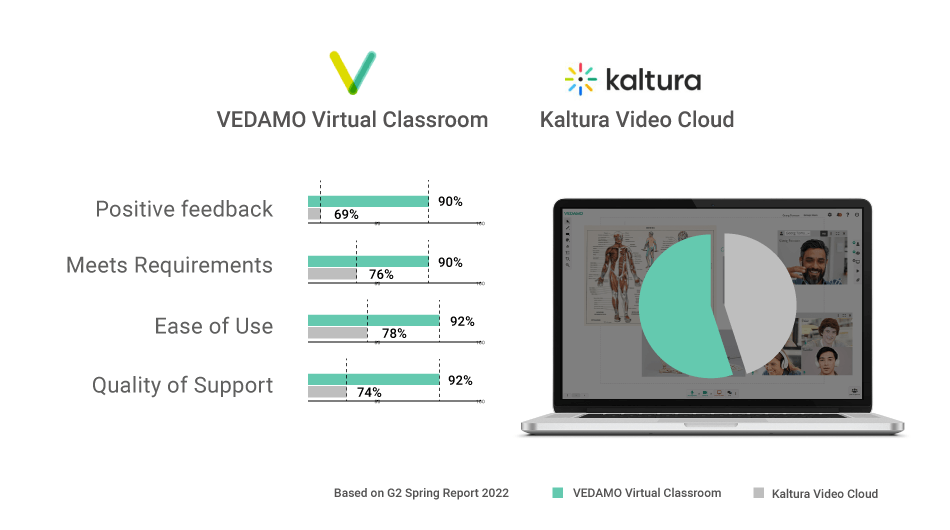 ---
---