VEDAMO is pleased to announce a partnership with CABRILOG!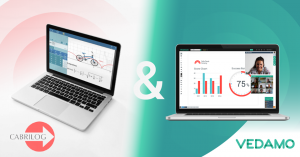 The company was founded in 2000 by the inventor of the first dynamic mathematics software in 1986.
The aim of Cabrilog is to improve the quality of learning by creating tools that enhance the fun of teaching and the fun of learning. And actually, our didactic approach works amazingly well!
More objectively, the company won a BETT Award, in 2007, for Best Resource in the "Secondary Primary Materials" category for its Cabri 3D solution.
Since 2010, Cabri software today has more than 200 million users worldwide, having a well-deserved place internationally in education.
Proactively, Cabrilog is involved in innovative projects, more particularly with textbook publishers (McGraw Hill, Pearson, etc.), online learning platform (Canvas, Schoology etc.) and Ministries of Education (French Ministry of Education, Chile Ministry of Education, Japan Ministry of Education, etc.).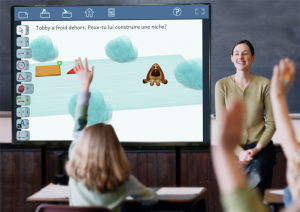 Recently, Cabrilog develops Cabri Express, the all-in-one, WYSWYG (What You See Is What You Get) math toolkit, offering the following features to math platform providers and teachers:
Creation of random-based, dynamic math questions at text-message speed, for making in-depth, smart assessments that are far more effective than straightforward MCQs

Automatic grading that shows how students are really performing in geometry and algebra; also features a grades tracking system

Provision of feedback and video-based solutions for students

Instant integration into an LMS (Canvas, Schoology, Moodle, etc.) or into any web platform