VEDAMO was nominated in the "Successful Bulgarian Product" category of the Bulgarian Association of Information Technologies (BAIT) Awards for 2020. In the category, VEDAMO competed with 23 candidates – innovative companies that have contributed to the development of the IT field in Bulgaria. After the jury's vote, only three candidates were nominated.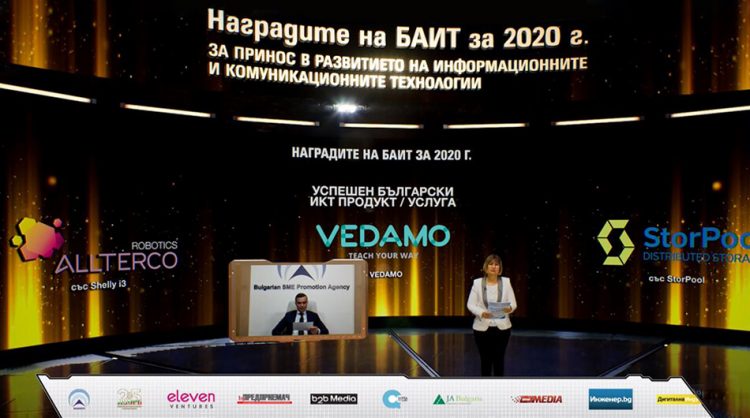 For ten years BAIT has presented awards to honor individuals, institutions, and companies for their contribution to the development of information and communication technologies.
This year 93 projects competed for the BAIT awards in 7 different categories. The official ceremony to announce the winners was held on 24th February 2021. The event, under the Patronage of the President of the Republic of Bulgaria Rumen Radev, took place online with the participation of Vice President Iliana Yotova. This year's ceremony marked the 10th edition of the competition and the 25th anniversary of the founding of BAIT.