The EdTech Awards is the largest and most competitive recognition in edtech. It recognizes people and companies in education for outstanding contributions in transforming education through technology to enrich the lives of learners everywhere.
The program has three main categories – Cool Tools, Inspiring Leaders, and Innovative Trendsetters across the K-12, Higher Education, and Skills and Workforce sectors.
2020 was so challenging for everyone – all people and businesses went virtual. The digital transformation in education was a top priority for all countries across the world.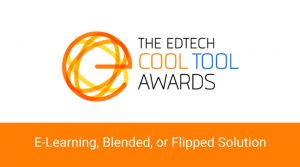 It is an honor for VEDAMO to be nominated for the best e-learning, blended, or flipped solution in the EdTech Cool Tool category for 2021.
It is the 11th year for the EdTech Awards – the largest US-based recognition program of education technology. This year's finalists and winners were judged based on various criteria, including pedagogical workability, efficacy and results, support, clarity, value, and potential.
Editor-in-Chief of EdTech Digest Victor Rivero said:
After a year like no other—to all those innovators, leaders, and trendsetters in K-12, higher ed, and workforce learning staying connected, productive, persistent, and getting us closer despite all challenges: we salute you.