ICEF Berlin is a leading networking conference for international education professionals. It brings together a wide-range of educational institutions, high-quality, vetted student recruitment agents, and service providers around the globe.
This year ICEF Virtual Berlin was a 3-day event, attended by 1552 people from 123 countries, holding 16,662 meetings and 60 webinar sessions. VEDAMO conducted a webinar for all the participants. It is called "Virtual Transformation – Online Teaching Success Stories for Higher Education and Language Academies".
Webinar – Virtual Transformation in Higher Ed and Language Teaching
Dr. Veronica Racheva shared her experience as a lecturer at Sofia University, who runs a fully online Master's Degree Program. She explaint how she combines self-paced learning activities and assignments on Moodle with interactive live online sessions in VEDAMO Virtual Classroom.
Meet our panelists
In the second part of the presentation she explored the benefits of live online teaching in language learning.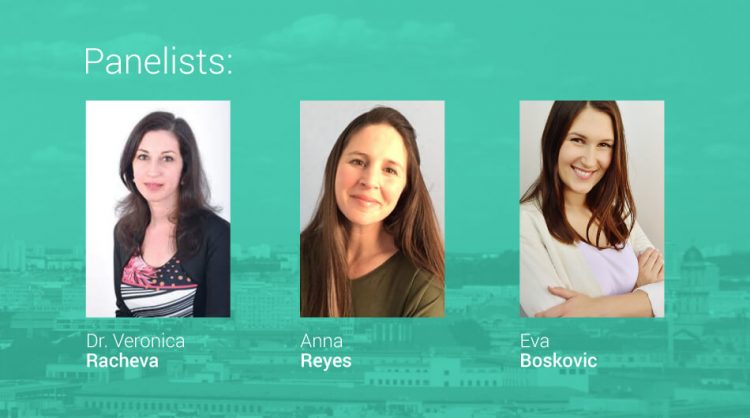 Anna Reyes, the Director of Speak Up English, Israel shared how her school made a quick and successful transition from traditional to online teaching with VEDAMO during the COVID-19 lockdown. Anna also gave us some very useful tips how to teach English to kids online.
Eva Boskovic, the CEO of ERIYA Online Education, Croatia has 4.5 years of experience in teaching adults English and German as foreign languages fully online. Eva shared with us her success stories, challenges and lessons learnt.
ICEF Berlin was a great event, full of energy and new contacts.