Get Moodle V
irtual Classroom plugin credentials
Login at vedamo.com. If you do not already have a Vedamo account, you can create one here and get 30 days free trial or purchase the Premium plan here.
Select the "Integrations" menu.
Select "Moodle". It will navigate you to the page "Integration with Moodle".
Click on the "Enable LTI integration" button.It will generate a table with three rows – Consumer Key, Shared Secret and Launch URL. You will need them to integrate the Virtual Classroom in Moodle.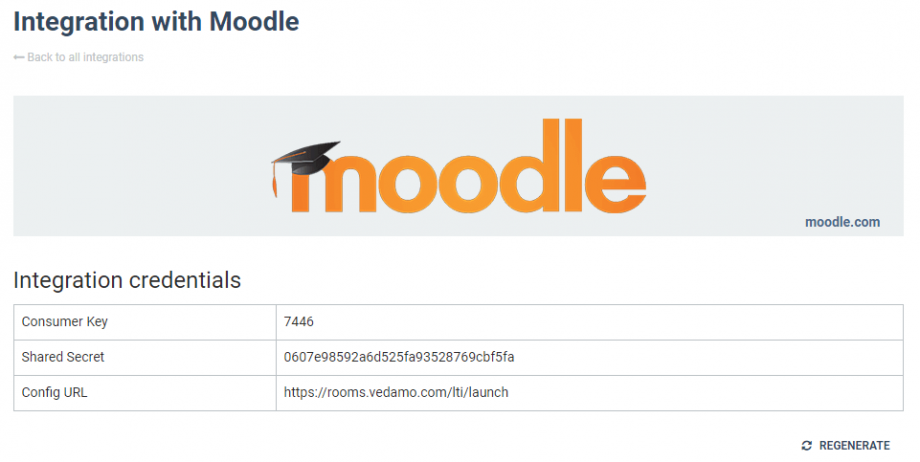 Login to Moodle
Select the "Site Administration"
Select "Plugins"
Select "External Tool" in "Activity modules"
In "External Tool" select "Manage tools"
Select "Configure a tool manually"
In the next window:
Tool name – enter Vedamo Virtual Classroom
Tool URL – enter the Config URL  from the table above
Consumer key field – enter the Consumer key from the table above
Shared Secret field –  enter the Shared Secret from the table above (your Administrator can contact Vedamo at support@vedamo.com for your Key and Secret)
From the drop down menu Default launch container select "Embed"
Click on "Save changes" to add the app to the system