VEDAMO Virtual Classroom Offers LTI Integration with Moodle. How to Add VEDAMO Virtual Classroom as an Assignment in Moodle.
Log in to Moodle as a manager, course creator, or teacher.
Locate the course and lesson you would like to work with and add VEDAMO Virtual Classroom as an External Tool.
Click "Add an activity or resource"

Select External Tool.
In the next window choose an activity name and from the Preconfigured Tool dropdown list choose VEDAMO VC.

Click on Add an Activity or Resource.
Select Assignment.
Choose an Assignment Name and description – these must contain a link leading to VEDAMO's Virtual Classroom External Tool.
Select Display Description on Course Page.
Select Availability and Due Date for the assignment.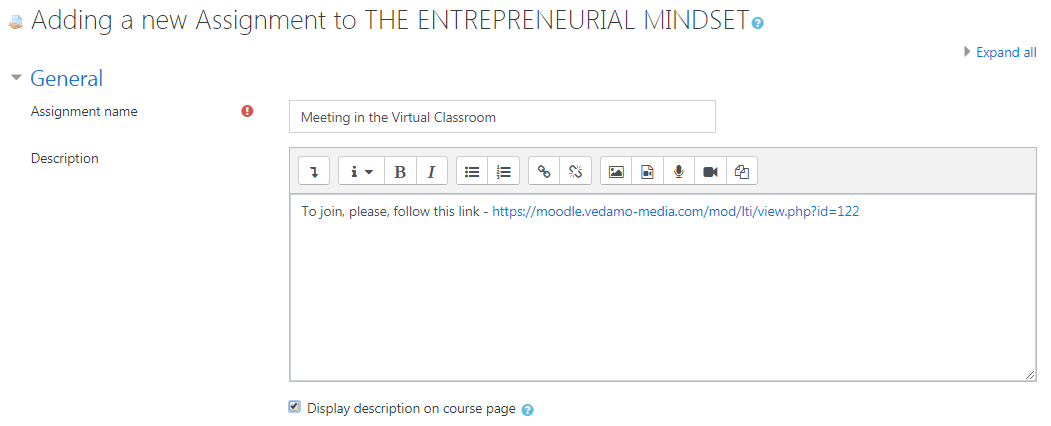 Select Save and Return to Course.
To add participants to an assignment in VEDAMO Virtual Classroom select Edit next to the assignment and then Assign Roles.

The assignment will be displayed in both your and your students' dashboards.