Get Vedamo Integration credentials
Login at vedamo.com or at your academy (*.vedamo.com).
Select the "Integrations" menu.
Select "Brightspace by D2L". It will navigate you to the page "Integration with Brightspace by D2L".
Click on the "Enable LTI integration" button.
It will generate a table with three rows – Consumer Key, Shared Secret and Launch URL. You will need them to integrate the Virtual Classroom in D2L.
Use the steps below to integrate Vedamo Virtual Classroom within the Brightspace by D2L Learning Management System.
Login to Brightspace by D2L.
Select the course you like to attach the Virtual Classroom to.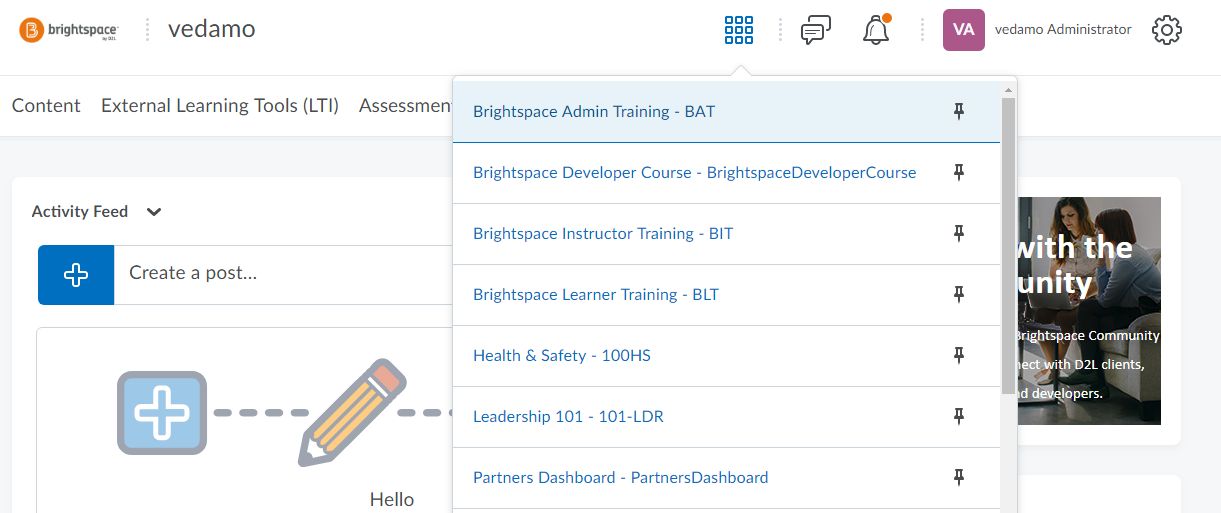 Once you select your course continue with adding the External Learning tool (LTI)

3. Add the name of your LTI and the link. The link you can find at the Integration menu information under Config URL or Launch URL.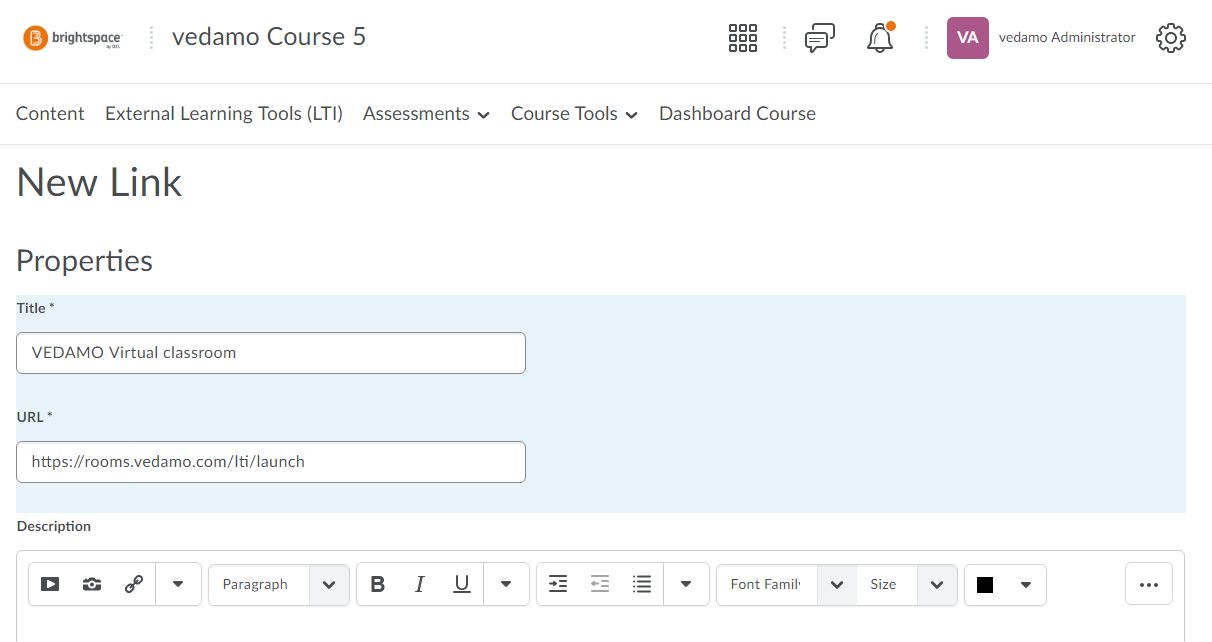 4. Continue adding the Key and the Shared Secret. Do not forget to select Link key/secret from the signature options.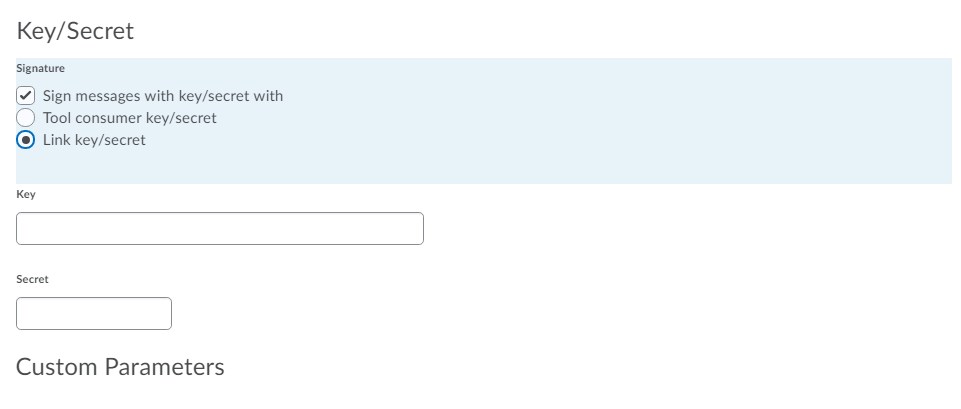 5. In the next step – Security Settings check all the boxes, but:
Send system Org Defined ID to tool provider
Send system role to tool provider
6. Once ready filling the information confirm with Save and close button.
7. Continue with the Content menu and adding new Unit.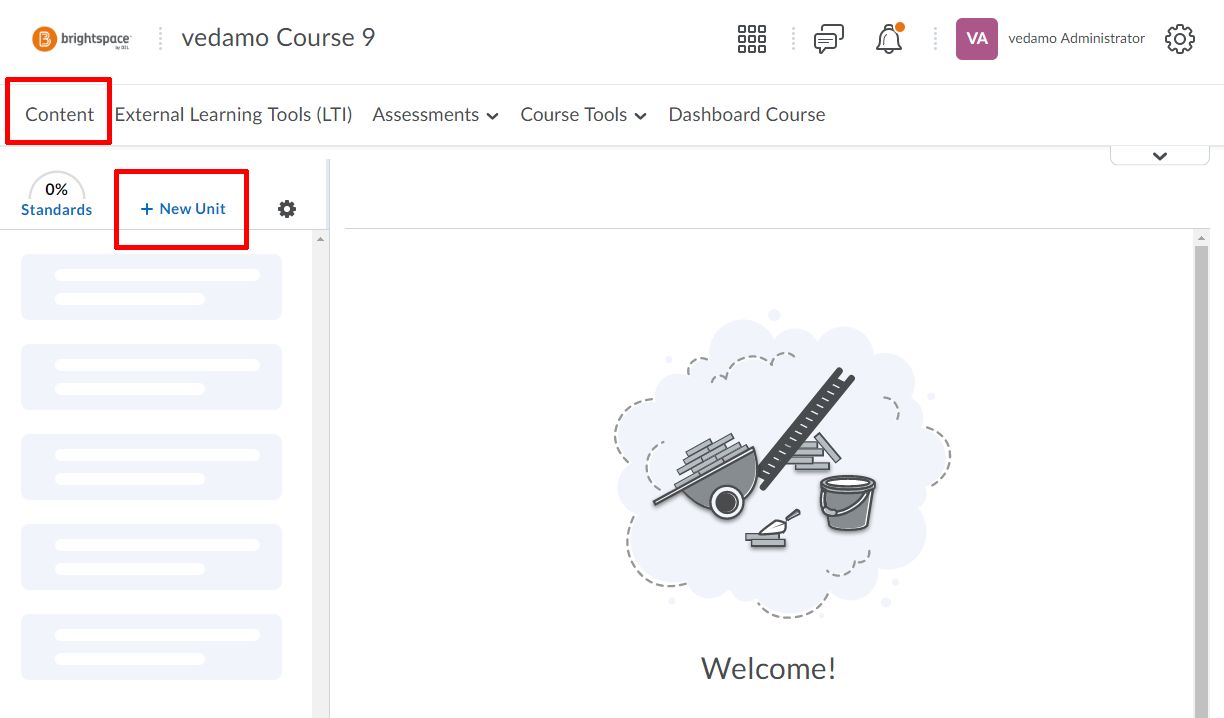 8. In the Unit put a title, description and do not forget to make its status visible and confirm all the changes with the Save button.
9. Add to it the external tool.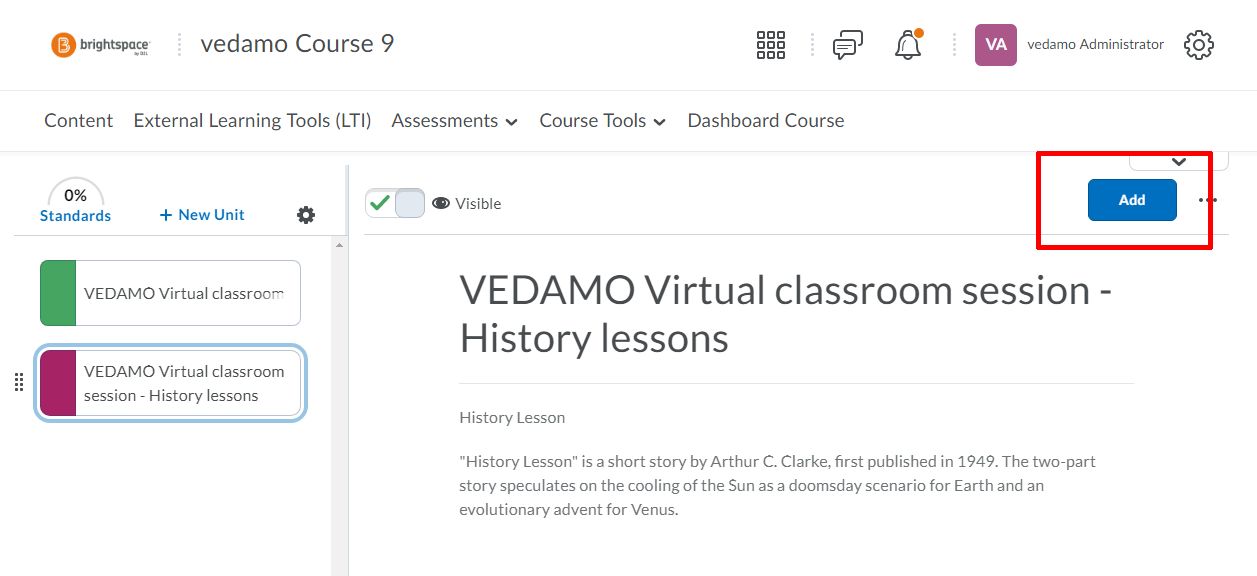 10. Select More activities button.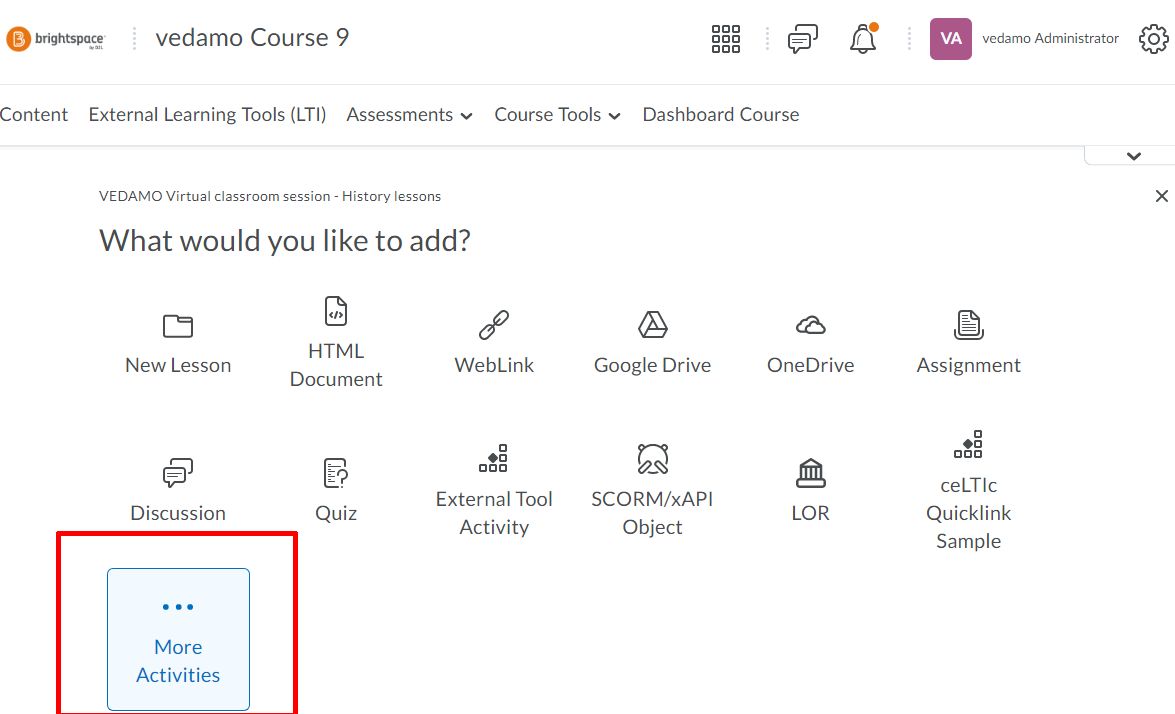 11. Select "External Learning Tools" in the next window.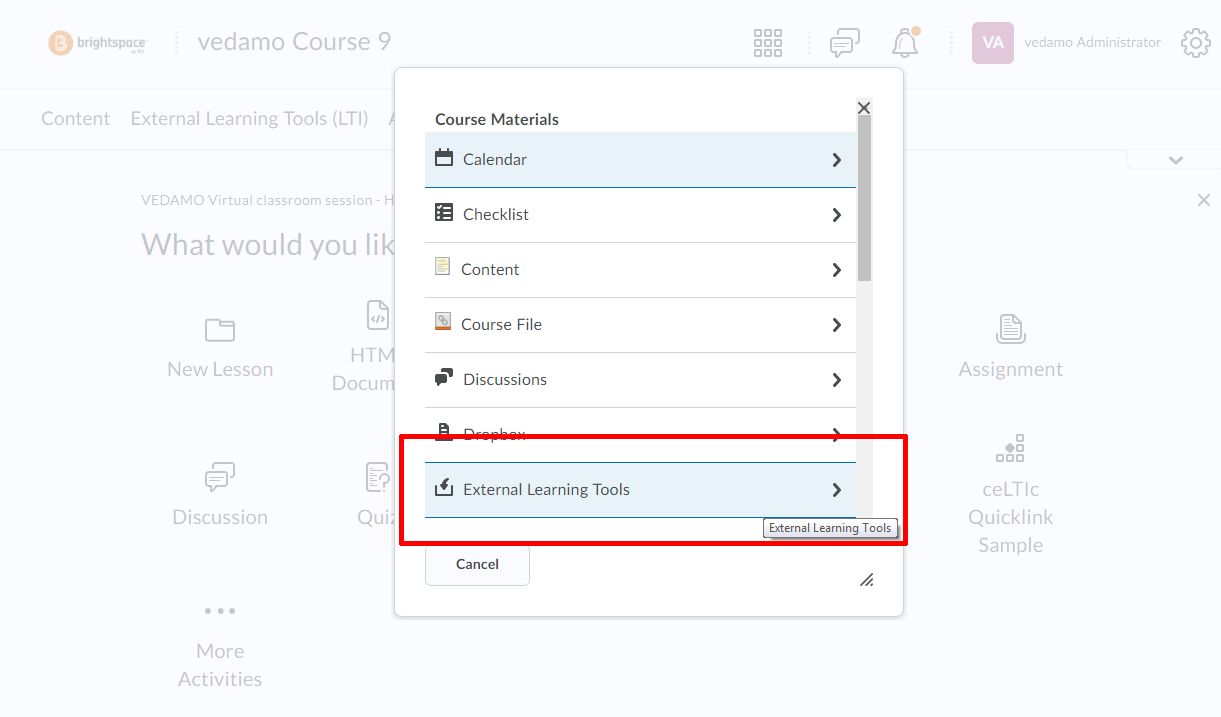 12. Select VEDAMO Virtual Classroom from the list.
Now the Virtual Classroom is successfully integrated with the selected course. Do not forget to make it visible for your students. They will be able to enter the room once it is opened by an Instructor.