E-learning is one of the fastest growing forms of education and it creates endless opportunities for people to improve their skills, knowledge, and qualifications. A few months ago we shared our predictions about the top trends in e-learning for 2019 that will turn online education into a unique and rewarding experience for both students and tutors.
In short, the latest trends in online teaching and distance learning in a virtual environment are focused on assuring a more personalized and interactive experience for students. The technologies that are most implemented in this process are:
adaptive learning
content curation
VR
AR
artificial intelligence
In addition, online education is becoming both more accessible and affordable due to mobile learning, social learning, and the lower cost of courses and classes in virtual classrooms.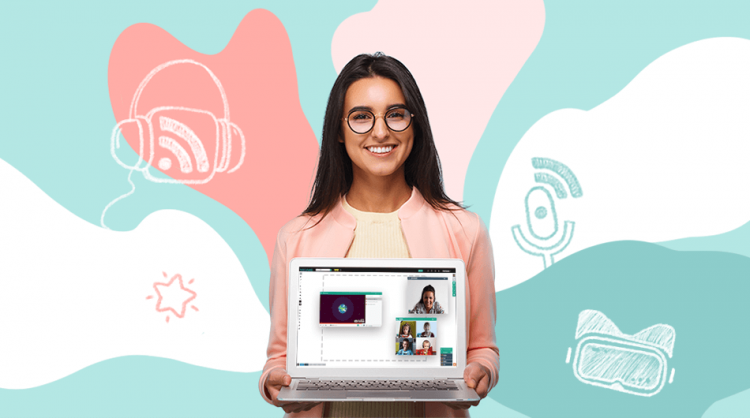 Let's add 5 more trends to online teaching for 2019
Increasing the use of visual stimulation and videos in the lessons
It is true that every student has a different way of learning and understanding information. More and more tutors who practice online teaching find that videos are one of the most effective ways to present the learning material to students of all ages. Therefore, it is not a surprise that the use of more videos and visual stimulation has become a steady trend in online education.
Video-based learning is widely used in:
corporate training
language learning
K-12 education
The more interactive the lessons are, the more engaged the students are in the virtual classroom. Fortunately, modern classrooms offer plenty of ways to use videos and visual stimulation about various topics, ranging from the sciences to languages. Teachers can easily use videos in prerecorded lessons or use them in their live online tutoring sessions.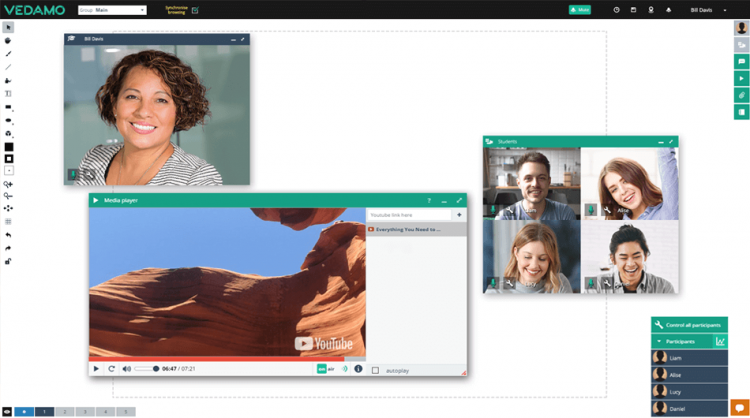 The growing popularity of cloud-based learning management systems
What makes cloud-based LMSs so popular today?
Convenience: They are easy to maintain even by teachers and students who are not tech savvy. They provide a huge array of possibilities for online teaching, both in real time and with self-paced courses.
Scalable: Cloud-based LMSs are easily scalable to meet the varying needs of students and tutors.
Affordable: Tutors have access to an abundance of tools and features in LMS platforms and can teach students from all around the world. In addition, cloud-based LMSs are accessible from everywhere and from different devices (including smartphones), as well as at any time of the day.
The increasing role of certifying organizations
The great results that have been achieved so far in online learning have encouraged more and more universities and certifying organizations to offer online learning to students. This trend is increasing for both academic studies and professional learning. Just a few years ago the certificates provided by online schools and universities were often considered dubious. The fast growing popularity of e-education and the improving quality of online teaching are expected to increase the role of the certifying organizations in the next few years.
This trend is bringing high-quality education to more and more people including:
low-income students
stay-at-home mothers
people with disabilities
travelers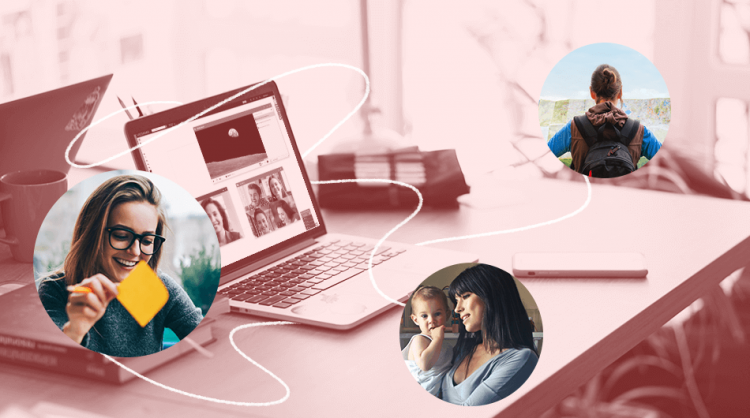 Soon it will be easier than ever to study at your dream institution from the comfort of your home. The universities that offer online courses are expected to use relevant standards that will assure the quality of the education. The certifications and the degrees earned with online courses will carry the same weight as traditionally earned degrees.
Apps and wearable technologies in online teaching
The latest technologies are giving a new face to online teaching and e-learning. The use of VR in the lessons is creating a unique environment for studying. Online learning is becoming an extraordinary and rewarding experience. Along with the use of VR in online lessons, tutors today can enrich their classes with various apps and different wearable technologies.
Students and teachers have the ability to access LMS platforms and to enroll in/teach the lessons from their smartphones. The use of apps in the learning process has increased in the past few years and is expected to continue to grow. Students use apps for reading books, text-to-speech and speech-to-text features, exercises and tasks, and much more. Teachers can include suitable apps in their live online teaching or give homework to the students to practice the learning material.
In terms of wearable tech, virtual reality and augmented reality are expected to be the most popular modern technologies in the virtual classrooms. However, we should not forget about the benefits of more simple wearable tech for e-learning like smartwatches. The main benefit of this type of tech is the ability to easily share content. Smartwatches keep the user connected 24/7. In addition, it is connected to other devices, like the smartphone, which makes e-learning easier at all times of the day.
Using various resources, including podcasts
Today, there are so many resources that can improve online teaching and make each lesson more interesting and effective. Tutors have access to numerous sources of information and inspiration for their classes. Podcasts are an interesting new form of presenting ideas, discussions, and entertainment. They can be a great source of knowledge for tutors and students. Podcasts give new perspectives and insight on countless topics.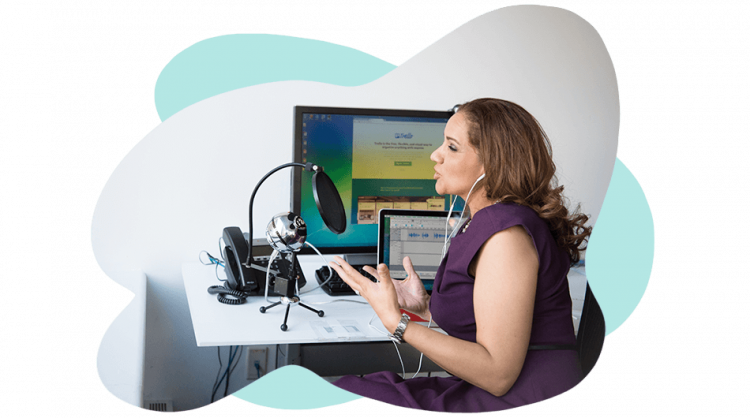 How can tutors implement podcasts in their online teaching practice? They can present topics and discussions in the virtual classroom and encourage students to share their points of view. The shared knowledge in the podcasts provides additional information for the teachers when they are preparing the lessons.
Online teaching has developed quite quickly over the past few years. The rapid growth of the technologies and the dynamic changes in today's education have turned e-learning into a rewarding and extraordinary experience that can change lives.
The accessibility of knowledge, as well as the amazing diversity of learning materials, interactive tools, and features, brings quality education to students around the world, and to people of all ages and occupations. Today, we can teach and study online from our laptops and smartphones at any time and from everywhere. It is exciting to see how e-learning will change in the next few years.