E-learning is one of the most modern and extraordinary forms of education. It provides endless opportunities for anyone who wants to advance their skills or learn something new. Online learning has been around since the 1990s, however there are still lots of myths and misconceptions about it that stop people from exploring the opportunities to study or teach online.
What are the most common myths about online tutoring that are preventing you from exploring this career opportunity?
You need to be an expert to be an online tutor
One of the biggest benefits of online education is that you don't need certain qualifications in order to teach in virtual classrooms. Modern platforms for learning management systems, like VEDAMO, offer more than one way for teachers to practice online tutoring in interactive virtual classrooms. If you feel confident about your skills and knowledge in certain topics and you want to teach students, you can:
create lessons and programs
build your brand and find students who are interested in attending your classes
teach private lessons
design online courses for self-paced learning
run an online school
It is a myth that you need to be an expert in order to start teaching online.
Online tutoring takes less time for preparation
It's a fact that online tutoring allows you to save money and time from traveling to and from school. However, it is a myth that teaching in a virtual classroom is less time consuming than traditional tutoring. Online classes require the same thorough preparation and teaching skills as regular classes. Each lesson in the live online teaching sessions and the self-paced courses should be designed to be effective and interesting (See: How to Prepare Accessible and Engaging Content for Your Virtual Classroom Sessions)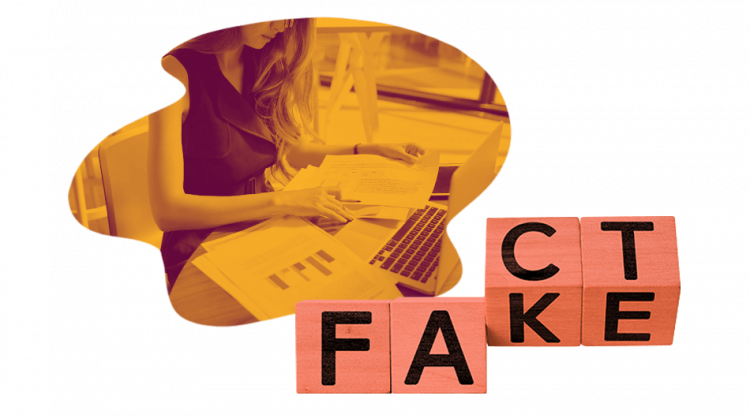 Online tutoring is easier than traditional face-to-face teaching
Online teaching is not just recording lessons and streaming them on the internet. Modern online education consists of various types of lessons, approaches, styles, features, classes, and courses that offer the most rewarding and personalized experience to both students and tutors. The role of the online teacher is the same as that of traditional tutors. The entire experience, starting with preparing for the classes to the actual tutoring in the virtual classroom, requires as much time and effort as does face-to-face tutoring in conventional classrooms.
You need to have advanced tech skills in order to teach online
It is a common myth that you need advanced technical skills and knowledge to start teaching online. The equipment that you need is fairly common and easy to obtain:
a computer with a decent internet connection
a web cam
a microphone
headphones
The online learning platforms that you can use for teaching offer everything that you will need in your virtual classroom and are designed to be user friendly and easy to navigate. There are simple features that you can use in your lessons like:
the share-screen feature
methods of sharing multimedia files
The more you practice teaching in the virtual classroom, the more comfortable you'll be using the features in the software to make your lessons more interesting. Choose a platform for online tutoring that offers great customer support and don't hesitate to ask questions.
It's hard to get to know your students with online tutoring
For many tutors, the relationships that they build with their students are a significant part of their teaching practice that make the learning process more rewarding and effective. With online tutoring the teacher and the student are located in different physical places and their interactions happen in the virtual classroom, usually through video chat. Many tutors fear that online teaching will make it difficult to get to know their students because they don't have the traditional face-to-face communication. However, the truth is that you have the same opportunity to build connections with your students in live online tutoring sessions and after-class consultations as you do when teaching in physical classrooms.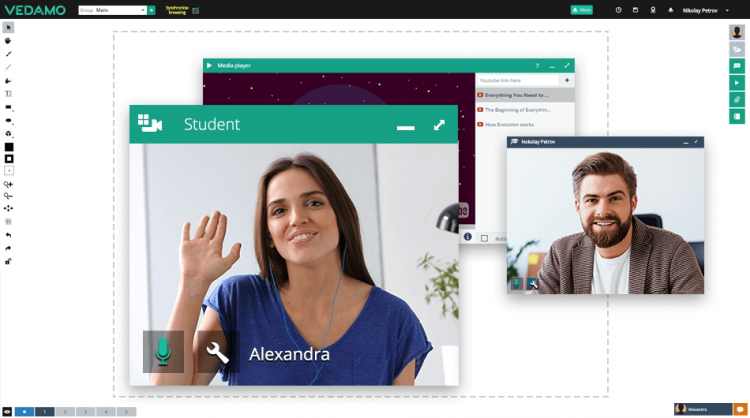 It is more difficult to prevent students from cheating during online tutoring lessons
Many teachers fear that students will have more opportunities to cheat during the online lessons compared to face-to-face classes. A study conducted by Marshall University titled "Cheating in the Digital Age: Do Students Cheat More in Online Courses?" shows similar results related to cheating in class: 32.1% of students in traditional classrooms admitted to cheating compared to 32.7% of online students. There are different tools that online tutors can use to prevent cheating, like timing the sessions, essay questions, etc.
Anyone who has skills and knowledge can be successful at online tutoring
A common misconception about online teaching is that anybody who wants to teach can do it successfully. While this is partially true thanks to the ability to design online courses, the truth is that online tutoring is not for everybody. It requires:
a certain level of self-discipline
time management skills
being open and flexible to applying new methods and features in your work
Teaching in a virtual classroom is very similar to traditional tutoring, but for many teachers the transition to online classes is not an easy process. Just like everything else, practice makes perfect.
It's not suitable as a full-time job. You cannot make a living with online tutoring
Until recently, online education was considered extravagant and extraordinary. For many teachers online classes were part of their extra work activities instead of their full-time careers. This trend has changed over the past few years. The opportunities that online education provides have encouraged more and more teachers to transition their classes to virtual classrooms. Online tutoring offers the potential to build a successful teaching career and to provide sufficient income.
Once you've created the online lessons and courses your job is done
Successful online tutoring is a work in progress. If you want to provide a high-quality education to your students, you have to update your classes and courses regularly with new learning materials, exercises, information, etc. Online tutors often offer consultations to their students and participate in discussion groups and threads.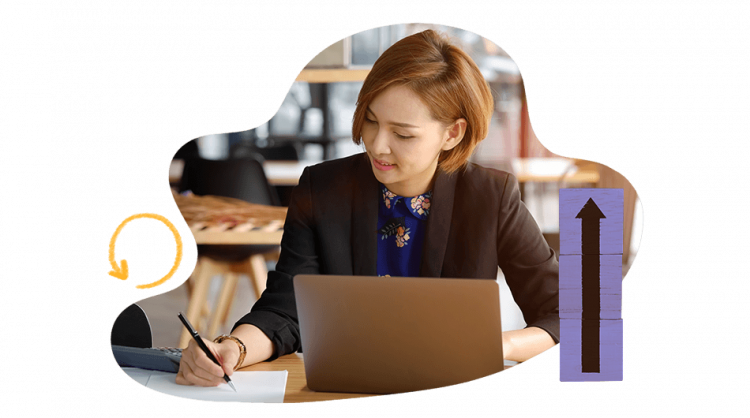 Online tutoring is a wonderful way to expand your career and explore more opportunities to teach various classes to students from around the globe. The myths and misconceptions surrounding online education come from the fear of the unknown. Once you experience teaching in a virtual classroom, you'll know why e-learning is becoming so popular among tutors and students of all ages.