Templates are one of the virtual classroom's greatest features. Using templates in the virtual classroom allow the teacher to plan, prepare, and perfectly execute every element in a lesson – from a simple exercise, to a selected activity, all the way to the entire lesson itself. In a teaching practice, unfortunately, great ideas are sometimes left out due to a lack of preparation time. However, virtual classroom technology allows terrific results to be achieved by spending just a few minutes in advance to plan ahead.
Benefits of Using Templates in the Virtual Classroom
Templates not only make the teacher's work easier and better organized, but also affect the students' learning experience. Having prepared and loaded in advance the elements needed for the lesson:
provides psychological security for the teacher
leaves space for the teacher to focus on the instruction process
Students, on their end, are introduced to a true virtual experience that improves and completes their training in a unique way.
Apart from the overall improvement in the virtual classroom experience for both sides, there are also other benefits from using templates:
Teachers are empowered to shape their ideas in an accessible way.
Taking the time not only to plan, but also to design the lesson's components in advance, makes them flow more flawlessly.
The templates give the teacher the opportunity to later edit and improve only those elements that seemed to be non-functional, while leaving the rest unchanged.
A beautifully designed lesson is more likely to capture and keep student interest.
A portfolio of ready-to-go templates can be a great reserve for when a teacher is out of planned activities in the lesson. In a situation when all of the material has already been covered and all of the available and appropriate exercises from a lesson have been reviewed, having a prepared template with a suitable word game, for example, would be a great way to wrap up the topic, and will prevent the teacher from finding themselves in a stressful situation.
The sole process of planning and designing a template is to boost the teacher's creativity and it may also help generate new and interesting ways of teaching the material.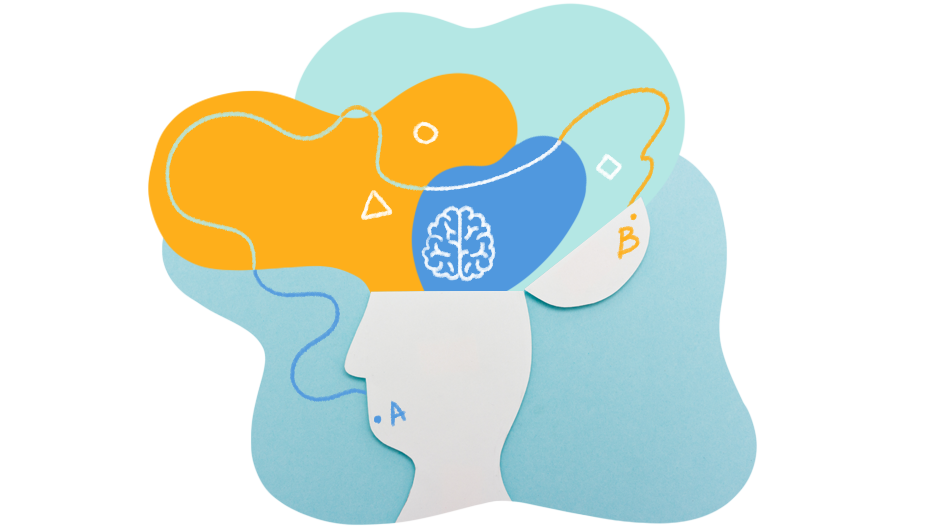 Student interest may be increased by an innovative and visually stimulating template.
How to Design the Perfect Template
Designing a template is, of course, a matter of topic, personal vision, and resources at the teacher's disposal. Nevertheless, there are some common elements that have proven themselves useful and universal in our practice.
Shapes and Colors
Creating a template may be started quite simply. A teacher can use just the basic virtual classroom tools to provide the teachable material in only text and shapes. It is important to note that a template should include visual balance to set a positive tone during the lesson. Colors, forms, and even themes should be properly considered. An interesting addition could be text hidden behind shapes that "appear" at just the right moment or that need to be sorted.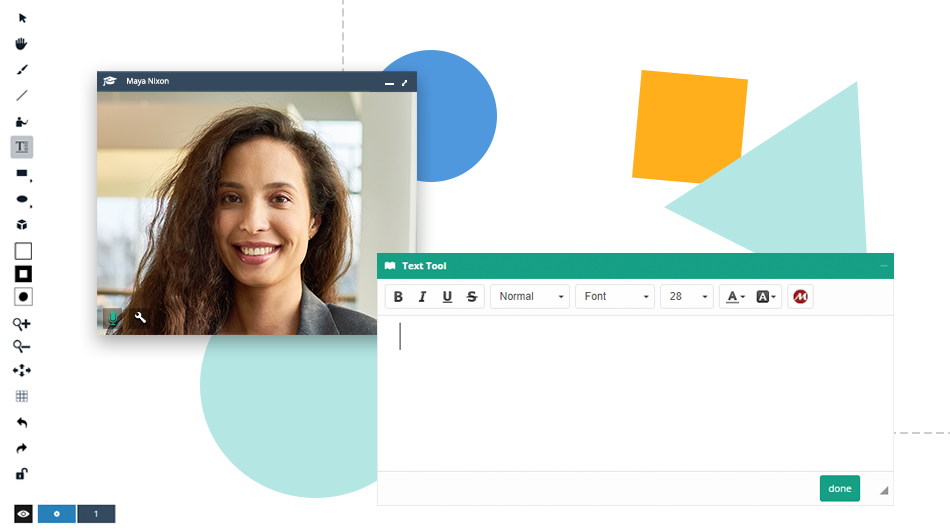 Visualization
Teachers have never before had at their disposal a better and more accessible tool for visualization than the online whiteboard. All of the images, schemes, diagrams, tables, and any other visualization that might be considered necessary can now be used in a very convenient way by just uploading and arranging them. The virtual classroom puts practically no limitations on how many or in what shape the materials can be constructed.
The teacher is empowered to adopt a "mix and match" thinking model – images meet texts and are completed by tables and diagrams. The perfect lesson is finally within reach.
Video
Video is an interesting and handy feature that can be used in the virtual classroom. VEDAMO has made using videos quite easy to do; the teacher simply needs to paste the Youtube video's URL in the media player and press start. The videos are also included in the templates the user creates, so that the next time the template is loaded the video is ready to be played.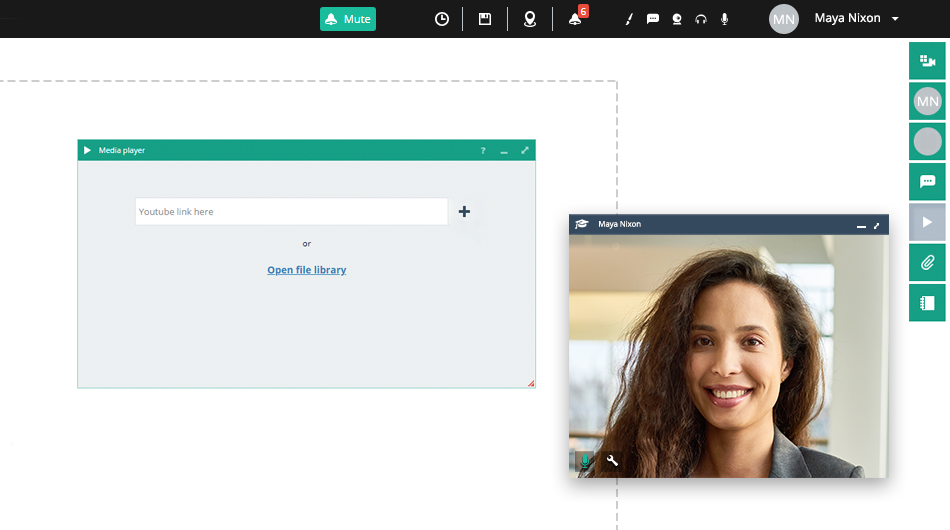 The teacher's favorite online videos are built into the template so there will be no browsing for them at last moment and certainly no forgetting about using them during the lesson.
Practice Makes Perfect
One of the first rules of a more communicative approach is that students must be actively involved in the educational process. Templates in the virtual classroom can assist with this. A teacher can prepare interesting and challenging activities for their students in advance. For example:
matching terms with definitions
matching images with descriptions
matching questions with the correct answers
fill in the blanks
grouping objects based on common criteria, etc.
Educational games
Educational games are easily constructed in the virtual classroom. Games have proven to be one of the best and most natural learning techniques in a teacher's toolkit. Games not only boost a student's competitive instinct, thus creating a rush and holding their attention, but also stimulate their creativity, logical thinking, and the creation of additional positive emotions.
A very basic way to create a game is for the teacher to use a "foundation" of an image and to create every part needed for a game based on it.