Nowadays we are looking for alternatives in all aspects of our lives – alternative energy, alternative events, and alternative medicine. So it logically follows that we will also look for alternative teaching and learning methods. Since the goal of education is to broaden our mind and change our perspective, it really should be alternative.
Travelers, bloggers, freelancers, influencers – the virtual classroom is for you!
Virtual Classroom training not only gives us more ways to learn, but also to explore our abilities. We have different senses through which we perceive information. We use our eyes and ears, and we touch, taste, and smell – the more we use them, the more we receive. In the virtual classroom there are colors, there are videos, real-life examples, and music. You can participate in your class from anywhere – the beach, your sofa, or your office. Everybody is free!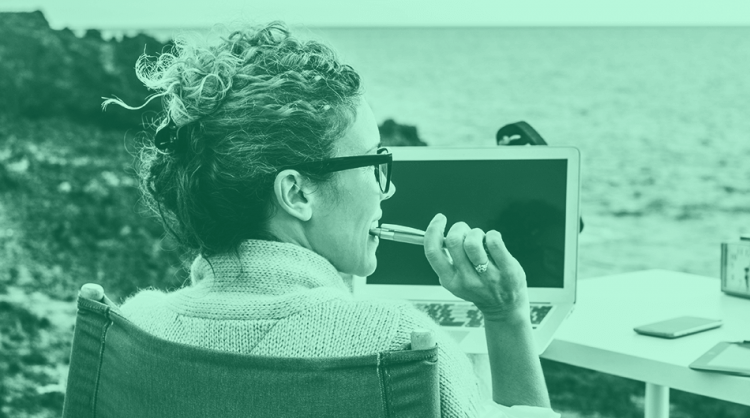 Benefits of the virtual classroom for the learners
Let's start with the more obvious benefits of the virtual classroom – the ones that you can kind of touch and measure:
Do you hate your 9 to 5 job in the office? Would you like to feel free when it comes to how you use your time each day? Have you ever skipped class because it started at 7:30am and you couldn't wake up at 5am to get there on time? Do you remember those evening classes when you got stuck in traffic for hours, which was a total waste of your time?
Not only are all of these situations annoying, but they are also very stressful. And as we all know, it is very important to avoid stress as it is a real problem. The virtual classroom will solve all of the above issues and allow you to feel free and chill – like you are the master of your time.
Even if we do not want to talk about money, it is just as important as time. Free primary education is a human right. But higher education is paid, which can be an obstacle for some. As the virtual classroom doesn't involve transport costs, it is cheaper. The service itself is cheaper because it doesn't need a physical location or to be hosted by any institution. The virtual classroom offers quality for a lower price.
Eliminate unnecessary travel
This may be one of the main advantages of the virtual classroom. You can open your classroom from any location. You do not need a whiteboard or any other materials – everything is inside the virtual classroom and available to you with only one click of the mouse. This allows you to be master of your time. There is no need to move from one place to another and lose time traveling.
Your schedule is your "friend"
Well, let's be realistic – there is still a strict schedule even in the virtual classroom. It is good to have some discipline, as it keeps us on point, serious, and motivated. But the schedule of the virtual classroom is based on your needs and free time.
Main benefits of the virtual classroom
The virtual classroom is exactly like the traditional classroom: teachers communicate with their students in real time. The real distance between the locations of the participants, even if they are on different continents, is not felt or seen as an obstacle.
Imagine that you have always wanted to organize a special class, but your school was not interested in promoting it. The virtual classroom solves this problem: you can create the course of your dreams and students from all over the world can join you.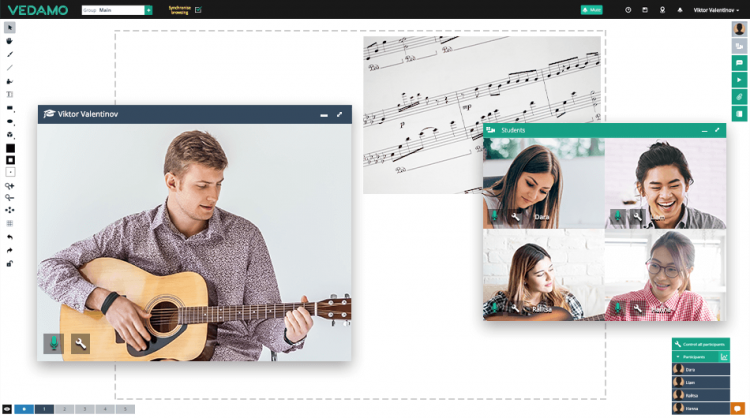 The virtual classroom will broaden your mind and worldview because it allows you to meet like-minded people, as well as people from all over the world with totally different backgrounds. Even though it is virtual, it works as a network where people can meet each other. The virtual classroom is more specific and individualized, which is a good thing as most of your classmates will have the same interests as you.
Once you try the virtual classroom, you will see how many more possibilities there are for teaching.
For institutions, the most important thing is to offer the highest quality classes to their students. Introducing a language class with a foreign teacher arouses the interest of the class. Organizing a lecture on a specific topic with a specialist from another country is a totally new experience.
If you are a training center, by offering classes for personal development or to improve skills, you are working with people who are very busy and who want something outside the box. Virtual classrooms are your best tool as they can not only save time that would be spent traveling, but also surprise the students with its live interaction and the full force of 21st century technology.
Education is one of the most powerful resources and can help get us closer to achieving our goals. Education has been praised as the strongest "weapon" that an individual can have. Today we are mostly a society of consumers, so it is important that we present education in the most convenient way to the billions of people who crave it. We are obligated to give them the chance to learn and develop. The virtual classroom can cross borders and overcome time restrictions. The virtual classroom should almost be a mandatory part of any institution since it can save so much time and effort.
TABLE OF CONTENT: