Video materials for online training are often praised by educators as an effective educational tool. However, this doesn't mean that video-based online training will do the job for the online tutor. Watching a video can be a passive experience, too. Fortunately, there are certain tips that online tutors can use to create engaging video materials. Additionally, videos will be a truly valuable source of information for online students and will also improve their learning experience.
Why multimedia is so important for your online training
Multimedia and its dynamic blend of text, images, animations, audio, and video adds richness and improves the engagement rates of the online learning audience. Its energy and interactivity make it popular among online tutors and students.
The latest technologies and constant improvements of the digital environment also have an impact on multimedia. Sometimes new types of video formats are developed, along with ways to use them.
One of the powerful aspects of videos is the nonverbal communication that they provide. The videos implemented in online practices are a complementary presence in the design of many blended courses. They are a great educational tool. Moreover, they are hugely preferred by online students for various reasons. So don't be afraid to adopt the power of video into your next course. Here are a few reasons to do so:
People learn by both seeing and listening
Videos are versatile and you can vary their content
Generally, people prefer watching over reading
People spent 38.5% more time watching videos this year compared to last year
People on camera build more trust
Video types
Depending on the purpose, videos are classified into groups that have similar characteristics, such as:
Informative: These are usually between 5-15 minutes long, or are a sequence of mini videos. They are pre-recorded studio lectures that cover one subject.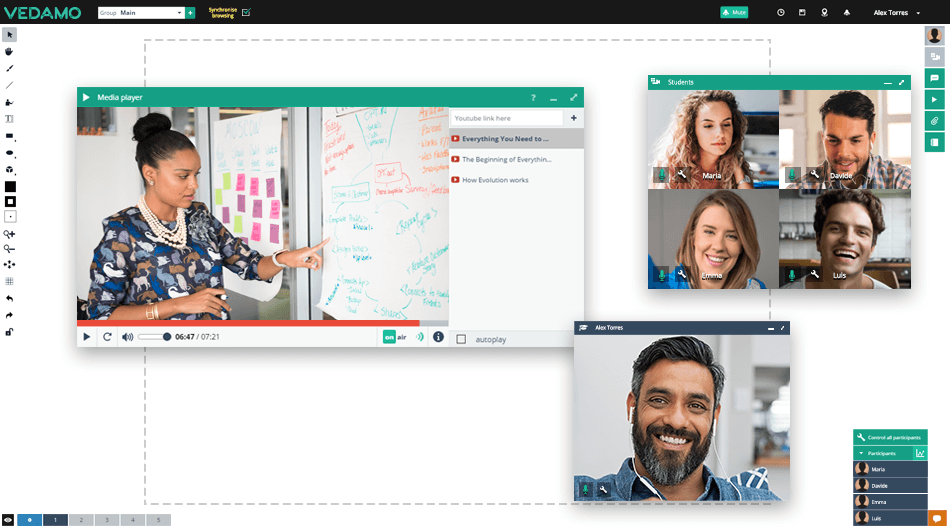 Demonstration: This type is good to use when you want to explain a process or involve the online students in the practice. The length can vary depending on the subject and its complexity.
Case studies: This is a great way to bring knowledge into the real lives of your online students. These videos usually are about 7-10 minutes long.
Tips on using videos
Bite-size your content
In order to be more easily absorbed by your audience, you should separate the content of your videos into small bites. Video can make certain information more memorable, especially when served logically and with a focus. Try to emphasize your key points and to structure your material clearly.
Compress to impress
One of the major benefits of online learning is that it is free to access from anywhere. Therefore, you have to think about those online users who are more likely to take advantage of this mobility. Compression allows for quick download times and is the preferred format for many online students.
Invest in high-quality editing software
Effective learning videos for your online training need effective postproduction in order to look great. Although there are some free editing options, at the end of the day you will need to use some features that can't be found in the free version.
Demonstrate instead of speak
It may sound obvious but let's say it again: online learning is most effective when a how-to practice is involved. Whatever the subject, demonstrate the knowledge in the most accessible way to involve your online students in the experience.
Add interactive elements
Videos in your online practice have to be interactive to keep your audience engaged and focused. You may include a question in your video material, as well as split the viewing experience into different scenarios depending on the answers. Make your students part of the process and combine your virtual classroom activities with the videos.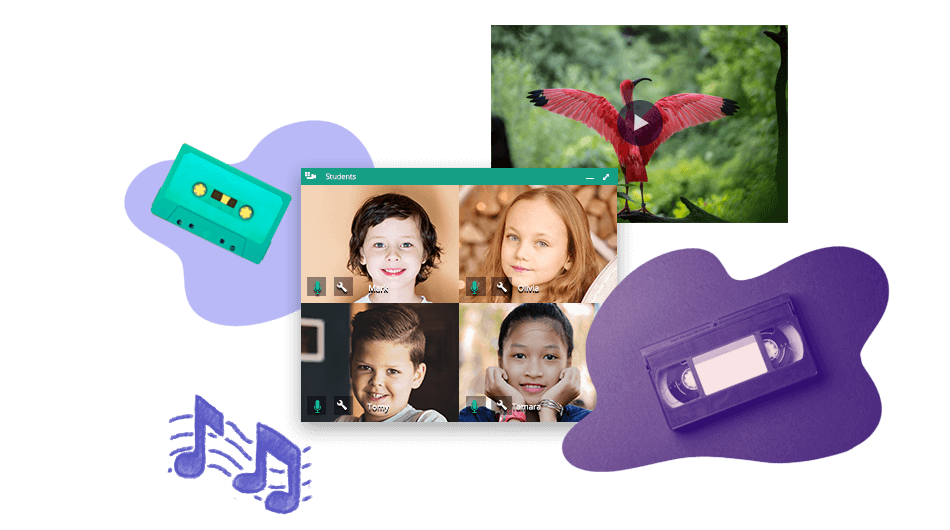 Let your video tell a story
Whatever your topic, start with a story. Furthermore, make the story central to your whole script. Use the classic Hero's Journey element to manage your ideas. A story will engage online students in the plot and also make your presentation memorable.