Literally every problem we face can be solved with the help of a variety of gamification techniques used by game makers. How can gamification help us solve problems in the virtual classroom?
What is gamification?
Many people think that gamification means using games to teach or to train people to do something (for example: how to add numbers). However, that's incorrect. Most games are just games. But some of them can teach you something and those are the so-called educational games. Gamification is something different. It is the use of gaming techniques (for example, winning points and badges or solving mysteries) to find solutions to non-game problems. Here are some non-game problems that we face in the virtual classroom:
Disciplinary problems
Concentration problems
Persistency problems
Motivation problems
What kinds of problems does gamification solve?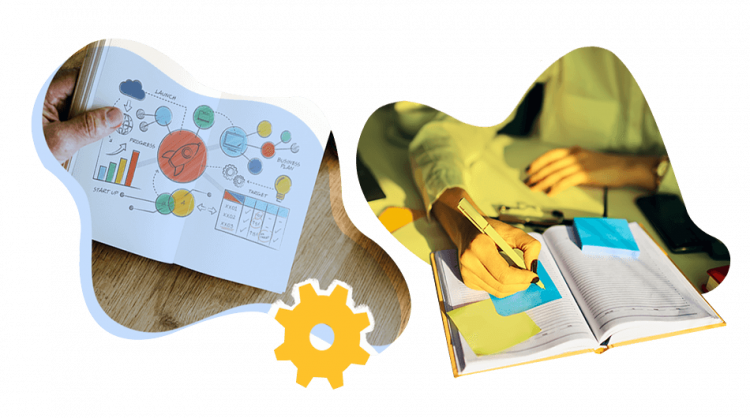 Literally every problem we face can be solved with a variety of techniques used by game makers. In her book Reality Is Broken: Why Games Make Us Better and How They Can Change the World, Jane McGonigal speaks a lot about different real-world problems that were solved with the help of techniques created by game makers. Which of these can we use in the virtual classroom? The short answer is: all of them.
Imagine for a moment how a normal person looks when playing a computer game:
They are concentrated.
They repeat the same action over and over until they beat the game.
They continuously try to improve the result of their actions.
Isn't this exactly what we are trying to accomplish in class? If game makers can make a person accomplish that behavior, so can a teacher in the classroom. Now comes the big question: how do game creators accomplish this?
What techniques do game makers use?
The answer to any really important question is usually quite simple. Imagine the popular computer game Angry Birds, which broke the charts on the number of times it was downloaded, or Tetris, the most played computer game of all time. The first thing you notice in almost any game is that the player gets points if they exhibit some kind of correct behavior or gets badges if they accomplish a bigger goal or take a position on the overall leaderboard. This is the first and basic technique of the game makers – points, badges, and leaderboards (PBL). As this is one of the most important techniques, I will go into more detail about it.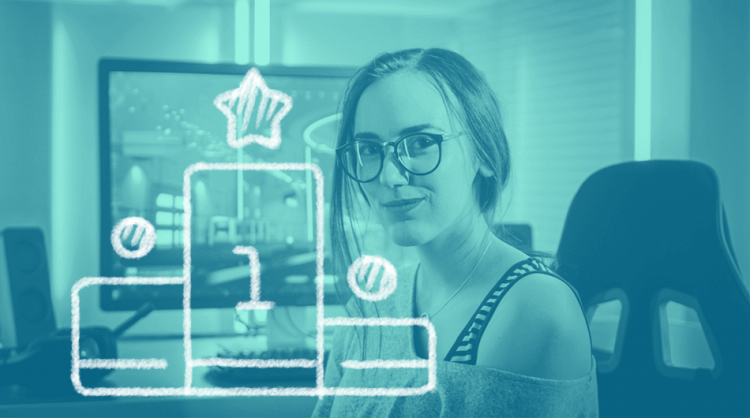 Points show you how good you are at following behavior that will lead you to success. If you perform the right behavior, then you get points. For the wrong actions, you get nothing. This forces you to use good behavior, which both rewards you and distracts you from doing the wrong things. In addition, points easily show you how much progress you have made. It's important to be able to see your progress because this motivates you to continue.
Badges show how many different stages of the action you have completed. They break down the big target into smaller ones, making the task seem far easier to achieve.
The leaderboard shows how you are doing in comparison to others. For example, keeping your area in the classroom cleaner earns you more respect and prestige in the environment in which you want to be. The leaderboard shows you that you belong to a society that understands the difficulty of what you are doing, and also appreciates what you have achieved.
Why do game makers use it? Because it works. Psychologically it's clear that a person does something either for pleasure or for reward. In this case game makers are betting on the reward. What reward? Prestige. We humans are prone to always compete with others. And we experience positive emotions when we come out on top.
How to implement gamification in the virtual classroom?
First, we have to focus on one problem (for example, the problem with discipline in the virtual classroom). This problem has different aspects. Here's one of them: teachers often report that it's hard to teach the students to use the function of raising their hand. This interrupts the learning process because:
It destroys discipline and everyone in the room starts talking.
If they prohibit everyone from talking by turning off their microphones, then they will lose interest because they feel isolated as a result of not receiving any attention.
How can gamification help us solve this problem? Let's use PBL. Let's introduce a point for every appropriate use of the "raise hand" button. Make sure that every person who correctly uses this button gets a point immediately. For example, in VEDAMO you can have a separate page on the online whiteboard with the names of your students and their point totals next to them. At the end of every lesson the person who has accumulated the most points gets a badge – this can be an appropriate image from the object gallery (for example, a star, smiley face, etc.). If you work with VEDAMO this badge can be placed next to the student's name in the list of the course participants on the whiteboard; in this way it will stand out from the rest of the group.
We can say the following about this technique: the more often you participate in a lesson in an appropriate way, the more likely you are to be rewarded. We clearly define the behavior for which you will be rewarded. You need to actively participate in class and you have to behave properly. On the other hand, if you are passive, you won't get an opportunity to earn a point. If you are active, but you don't use the "raise hand" button, you still won't get a point. After a while you'll see that other participants are racking up points, and most likely, you'll want the same for yourself.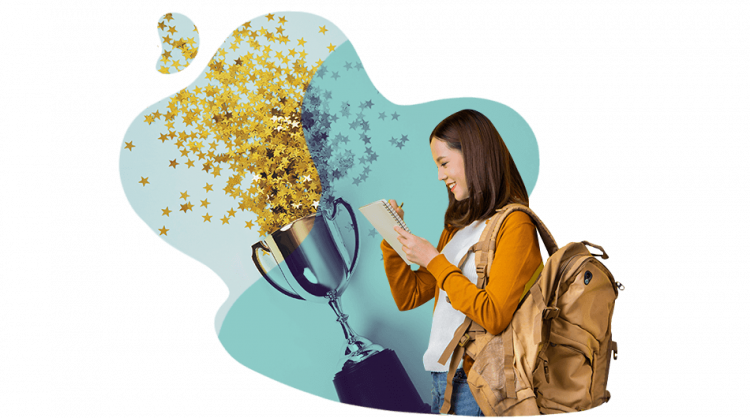 What comes next?
PBL is only one of the techniques available.
Nothing compares to the effectiveness of doing something while being entertained, not even money or the fear of punishment. We'll talk about this in the next post: "Gamification in the Virtual Classroom – Fun."
TABLE OF CONTENT: