Description
When entering a live session for the first time the system asks you to deny / allow your camera in the virtual classroom. This also happens if you use an incognito tab on your browser. If you miss the prompt or click on Deny, you will not be able to use a camera in the room. If you want to allow your camera for subsequent sessions, please follow the instructions below.
1
If have denied Vedamo access to your camera for any reason, your can reverse your decision. To do so, click on the padlock icon next to the address bar. You will see a window open up.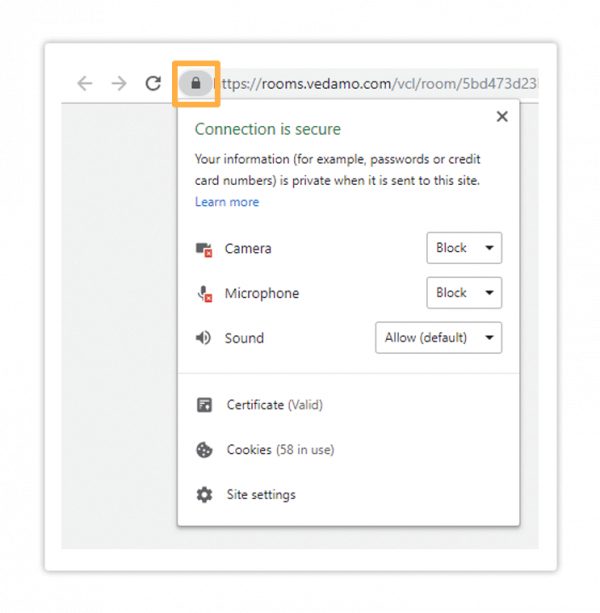 2
Click on the downward arrow next to Block / Ask (default) and select Always allow on this site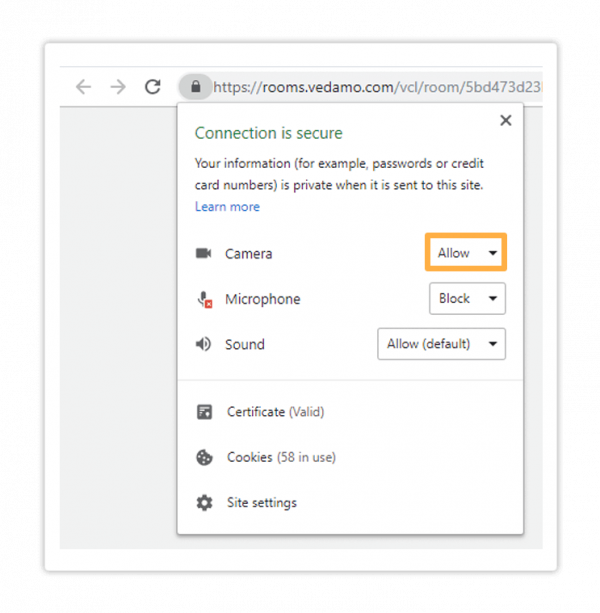 3
Once you make this change, your browser will prompt you to reload page. Click on Reload to reload the page.Pressing the Reload button will reload the System Check page which will force the process to start all over again.