Introduction
Quizzes are a feature of the premium Learning Management System (see our Pricing page for further details) and provide you a variety of different types of questions, manual or autocomplete reviews. You can attach them to a course or simply share them with your students (sent the quiz as a link). Below you can learn how to assign a quiz to the students in the LMS courses.
First, you will need to create a quiz through the Quizzes menu or simply use a pre-created one.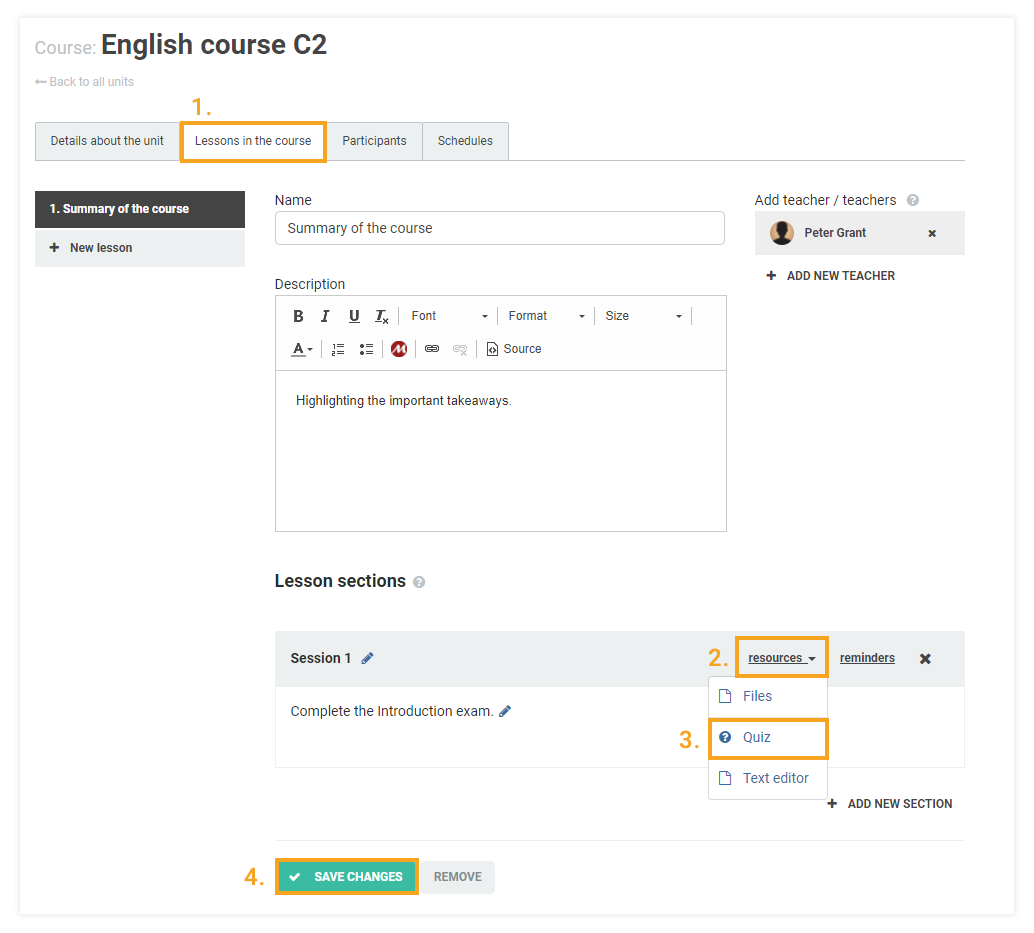 If you already have created quizzes, you will have to attach one/or more to your course.
In order to assign it as a resource, part of a section inside a course lesson first, you have to go to the correct course and select the Lessons in the course tab. From there you will have to select the lesson that you want to attach the quiz to, in order to do so you will have to navigate to the resources section and select the Quiz button. 
You will be greeted with a screen from which you can see a complete list of all the quizzes that you have created, so you can assign a quiz from the list by ticking the checkbox next to the desired one (1) and then pressing the Assign quiz to lesson (2) button or create a new one altogether by pressing the + Create quiz button (3).

It will be available for your students to complete by going to the My courses menu (1) and then clicking the take quiz button (2).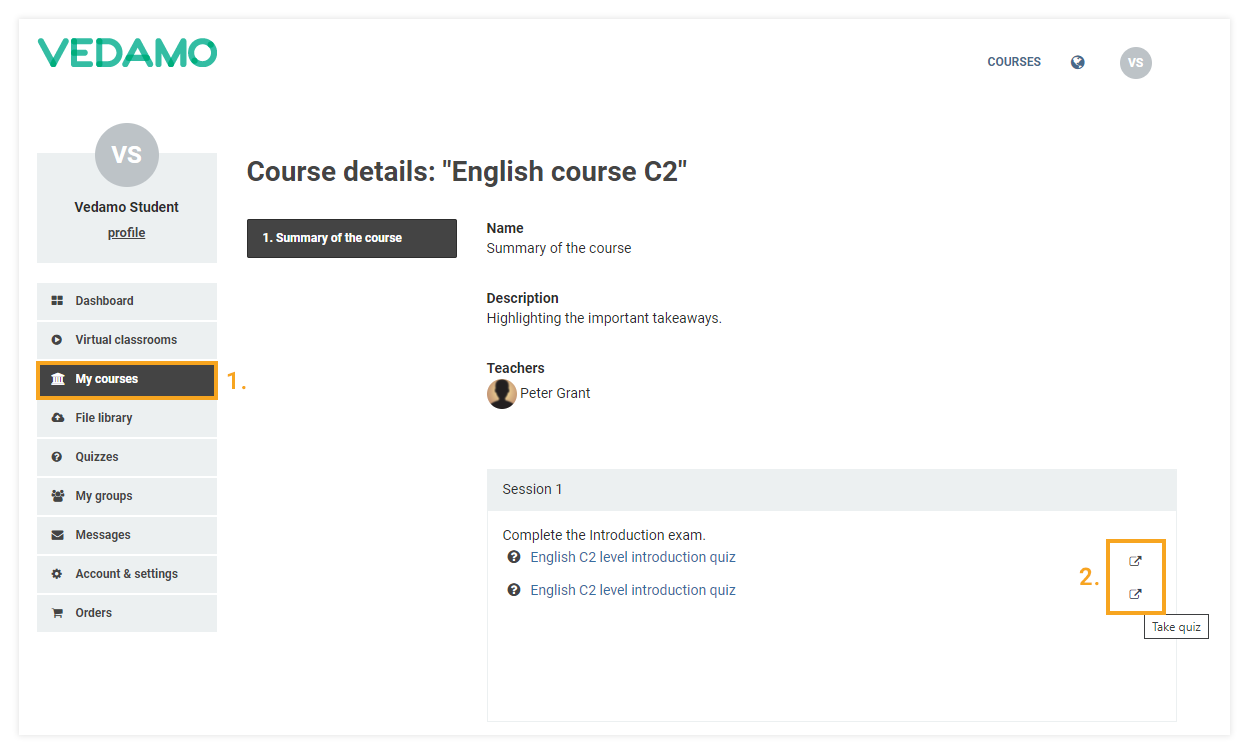 Note: Quizzes that are part of a course can be accessed only by students who are enrolled in the same course.
Alternatively, you can create a group of students and assign the quiz to that group as a resource from the Users-> Groups Menu.
For complete information on how to create a quiz, please check THIS article.