Introduction
The LMS Billing and Upgrade option on your Dashboard allows you to purchase additional features for your subscription plan.
LMS Billing and Upgrade
Once you have purchased the Premium Subscription plan for your Learning Management System, you have the option of upgrading your plan at any time.
In order to do that, log into your account and click on the Billing and Upgrade button on your Dashboard.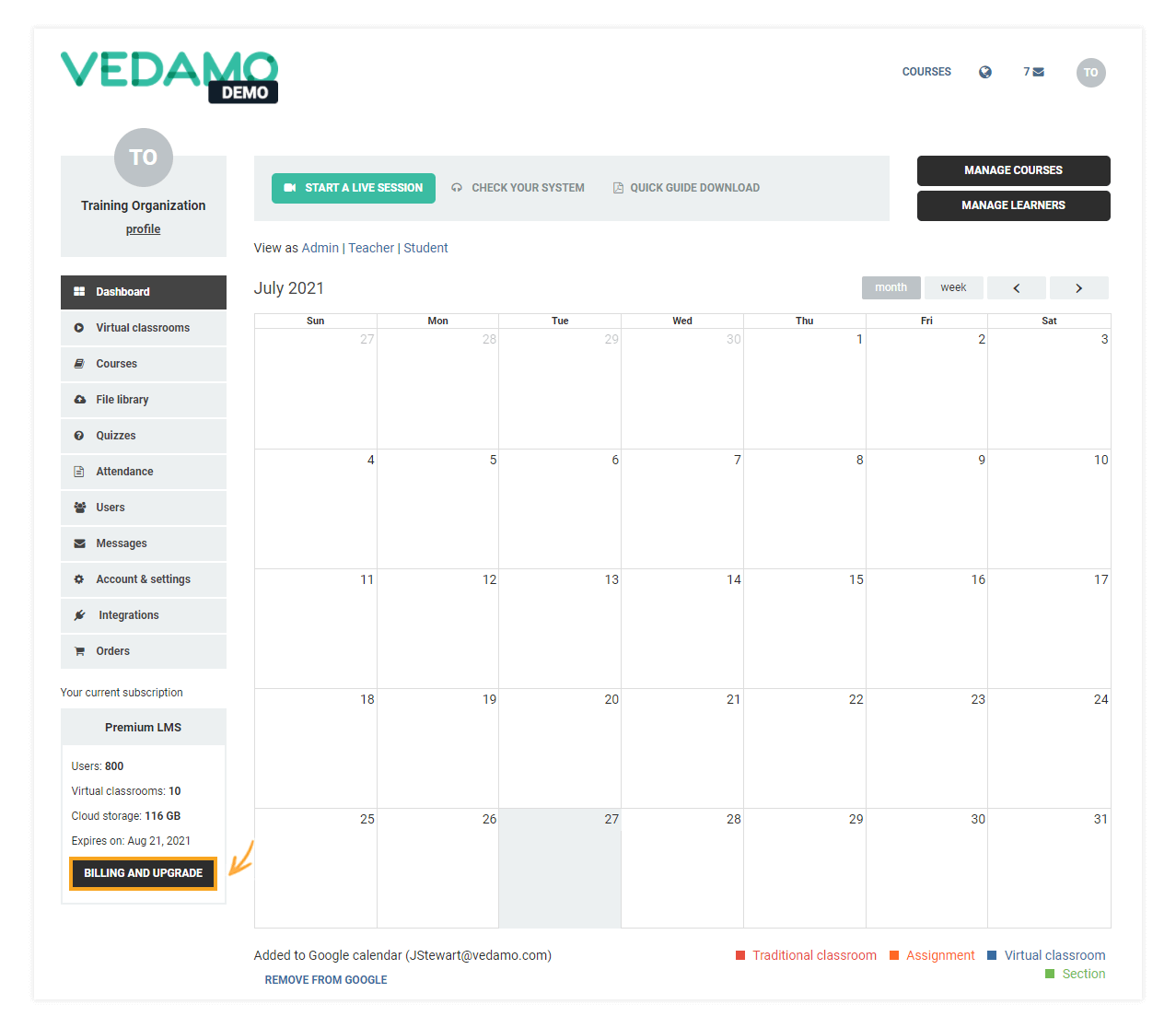 On the menu that will appear, you will see the features of your Learning Management System to your right.
Move the sliders to add the features you need.
Once you have made your selection, click on Update to confirm your purchase.
Note: The Update button will be active only if you start adding additional features to your subscription via the sliders.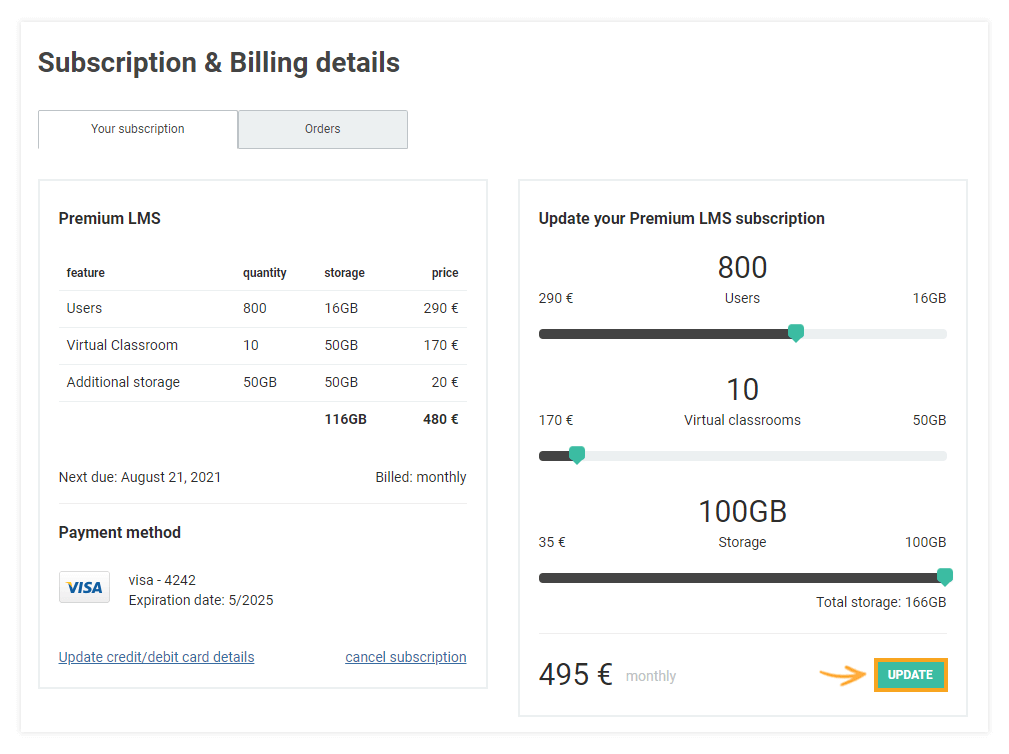 On the next page, you can see your billing details pre-populated from your previous purchase.
In case anything has been changed, you can edit them here.
The Order summary shows you the breakdown of your purchase.
Click on Pay Now in order to continue with the process.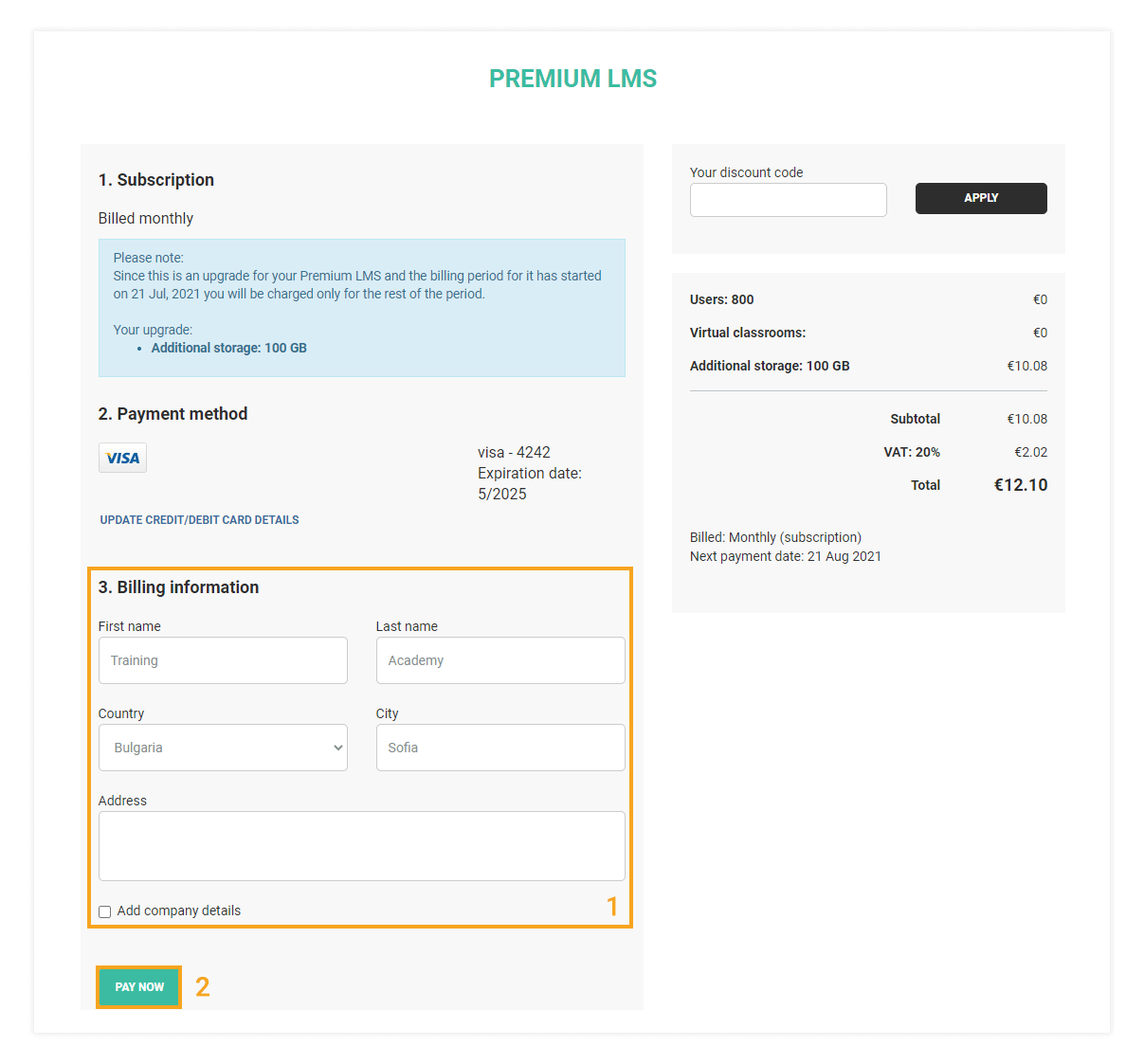 The next page contains the details you have filled in from your last purchase including the card used.
Fill in your CVC code in order to confirm the purchase.
Alternatively, if your card has expired, or you would like to use a different one for your current purchase,
you may click on the Update Credit/Debit card details button.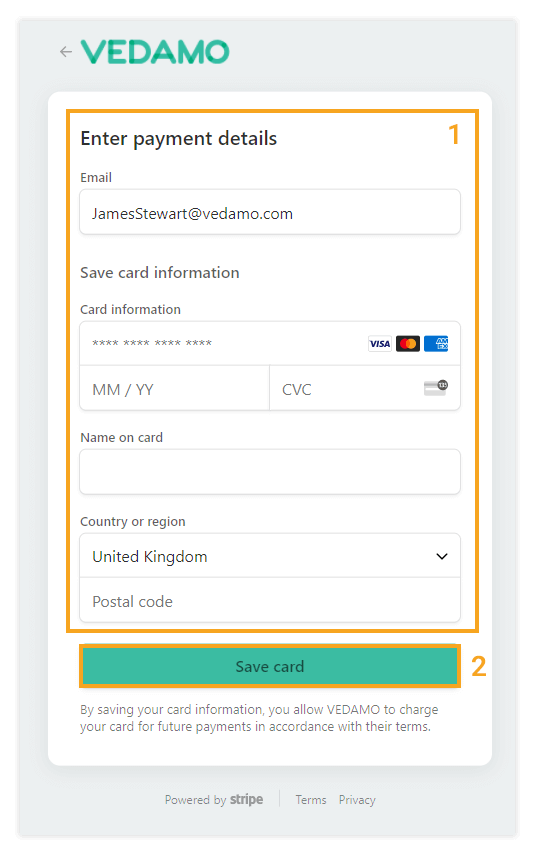 This will take you to a Success page, where you can download your invoice for your purchase via the Download your invoice button.
Click on To your Dashboard when ready to go back to your account's Dashboard.
You can easily access invoices and details for your previous purchases by clicking the Billing and Upgrade button on your Dashboard and then navigating to the Orders tab.
Should you wish to terminate your current plan, however, please keep in mind that your history, documents, and all other information will not be deleted, but will be stored according to VEDAMO's policies.