Here you can find the steps on how to downgrade your VEDAMO plan
If you want or need your LMS plan to be downgraded follow the process explained below.
Cancel your plan. This will not affect any of the functionalities or anything that you have created/stored in your account.
Wait for your plan to expire! This step is very important and you will be notified via email when this happens. It will be sent the same day when your plan actually expires.
Go to the pricing page on our website and select the LMS plan. Be sure that you are not logged in or simply open the site using the incognito mode of your browser.
Press the BUY NOW button and select the number of rooms, users, and storage you wish to adjust based on your current plan.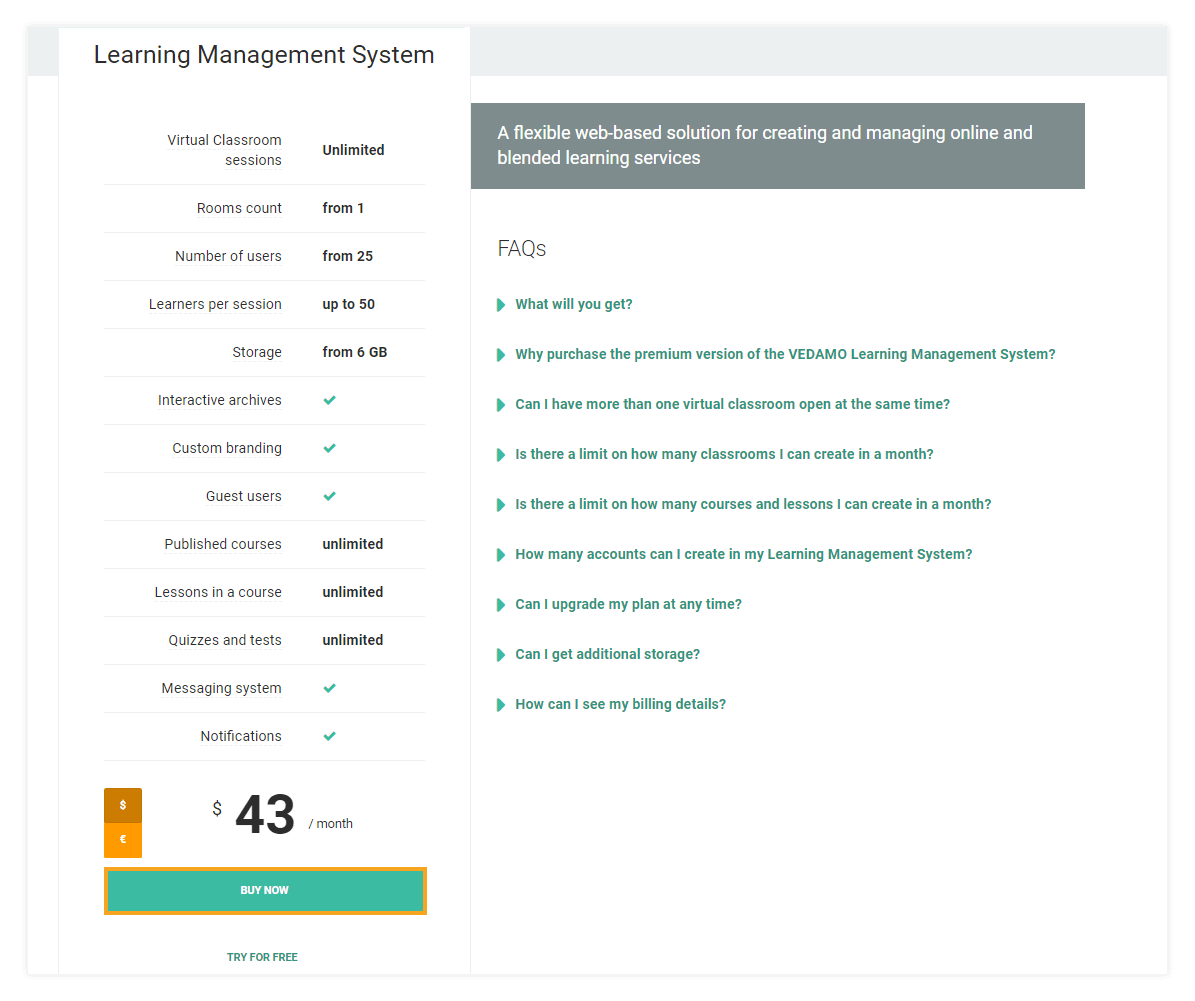 Select the green button at the bottom (Continue). From the next page select to login rather than creating a new registration: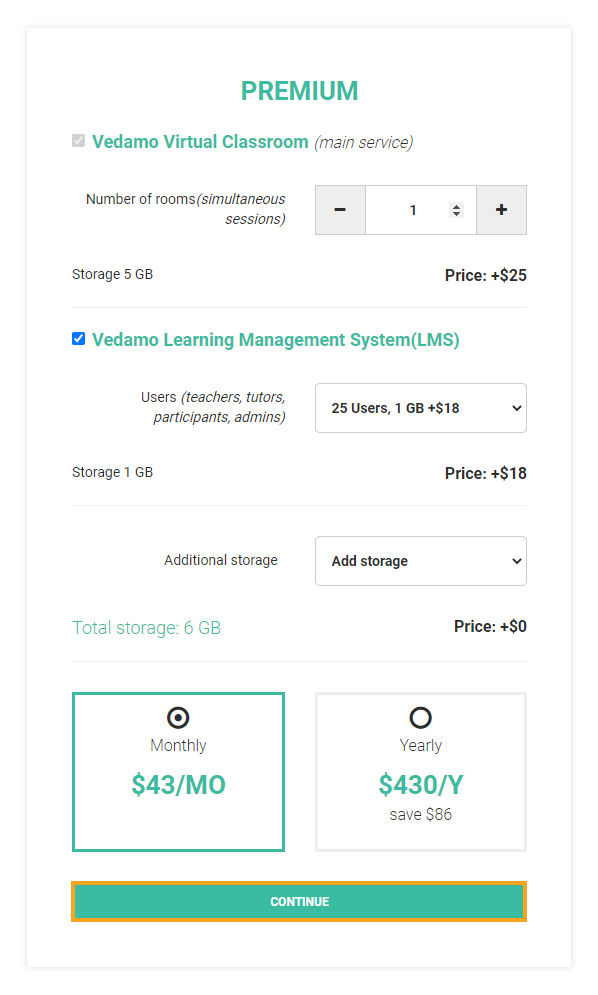 Next is the Register page Do not register, but select to continue by pressing Login with an existing account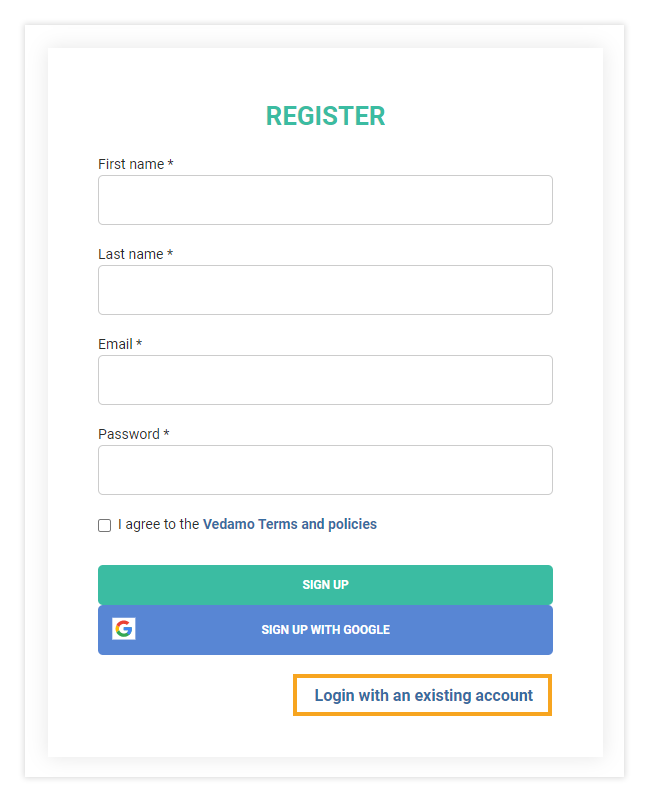 Login here: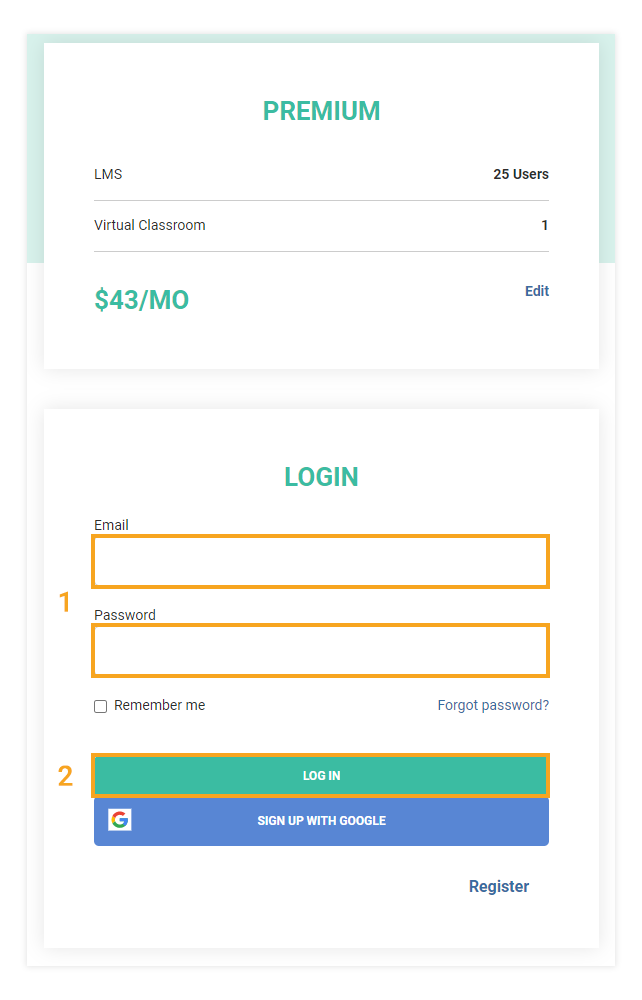 Proceed to adjust your plan.