VEDAMO Billing and Payment History: Where to find my invoice.
Invoices
 are 
available
 at 
your
account shortly after the purchase process has been completed with the option to download them at any moment. From the "
Billing
 and 
Upgrade
" menu
, you can choose "Your subscription" so you can access your payment history, and see
your
subscription details. In the additional tab "Orders" you can access the order/s details, the status of the individual order (Paid/Pending) as well as your invoice information if you press "View".
You will find the full list of all payments/orders you have previously made: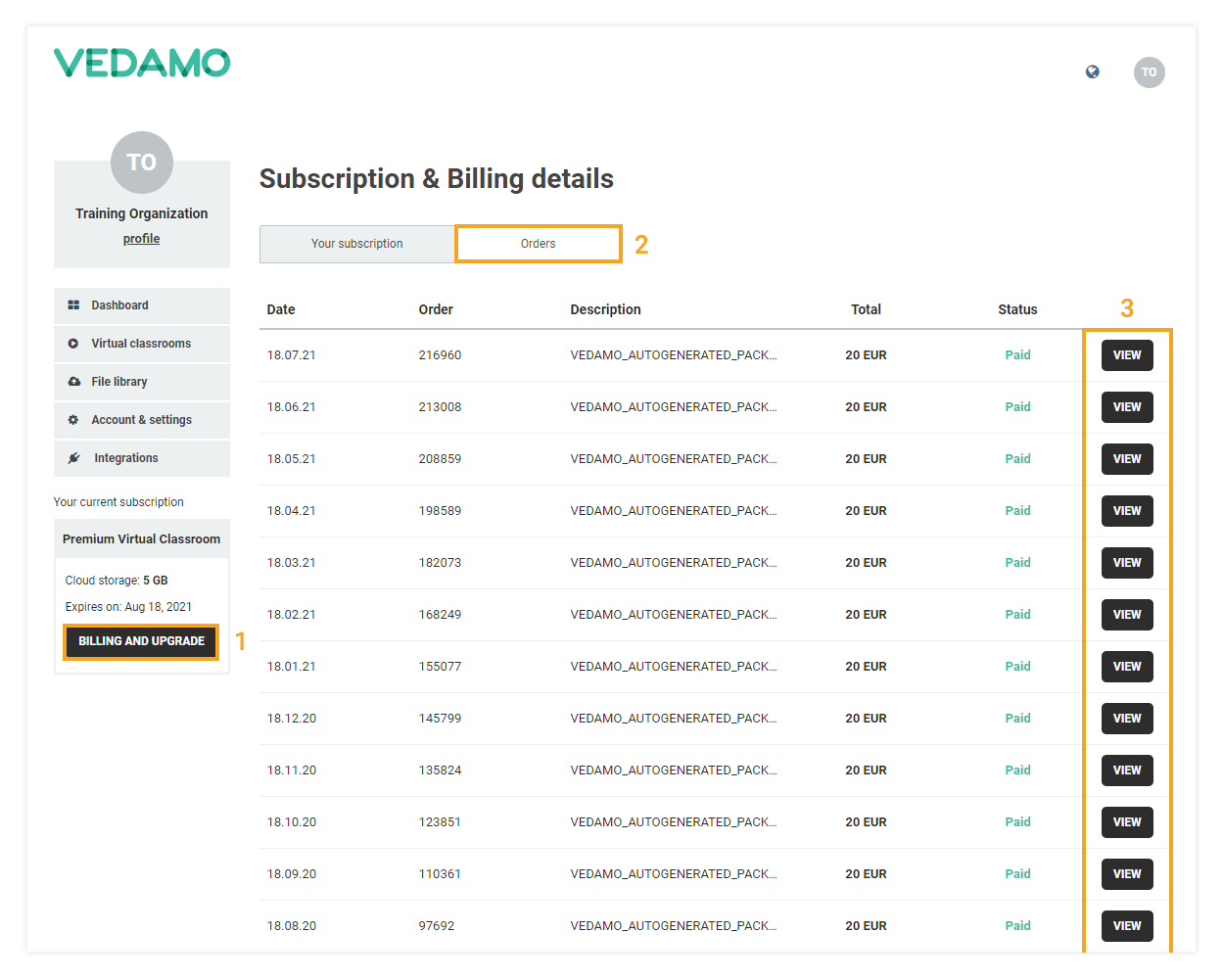 Click on the "View" button so you can access your invoice.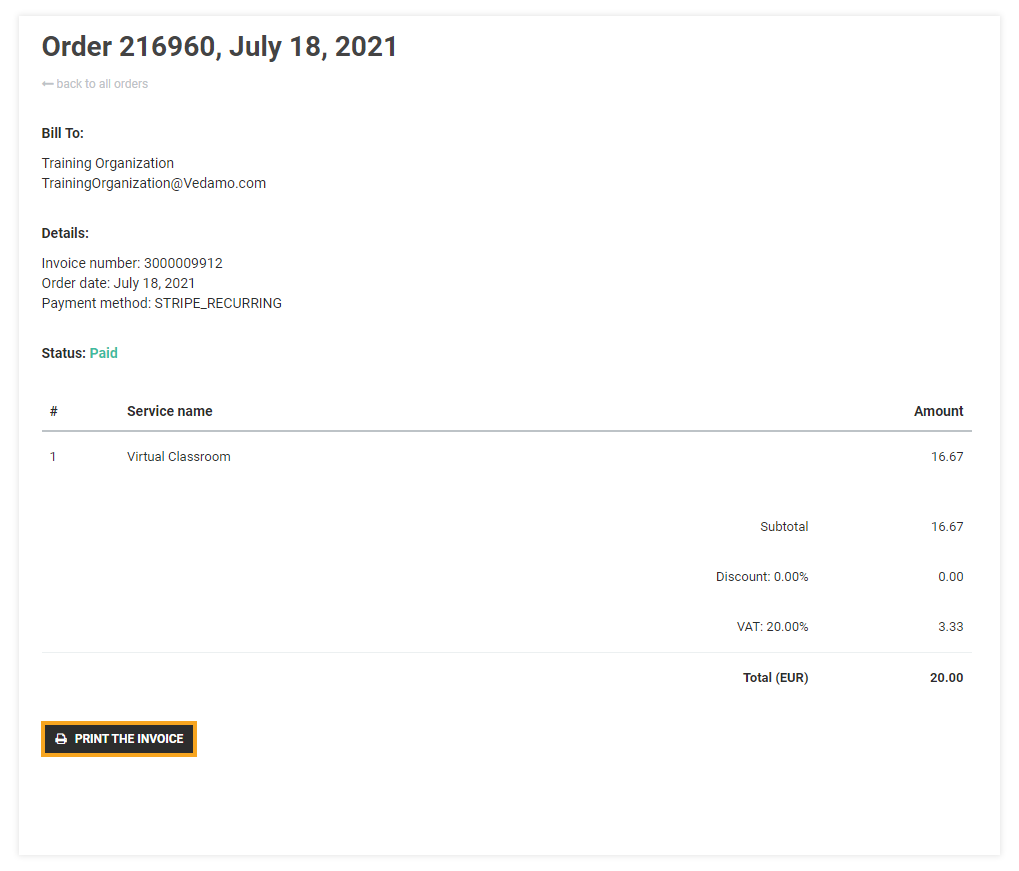 Pressing the "Print the Invoice" button will let you load the document in a PDF file format and print it.