In this blog I will address how to go about training your teachers so you have consistency, quality and offer the best experience to students in your online school.
How to train everyone so they can use whatever software you are using to its maximum potential
Training people is always a bugbear. Some pick things up quickly, some slowly. For some people, you spend a lot of time training them and they leave. It is time-consuming and this is expensive. No wonder many schools opt for the quick fix of IM (instant messaging) teaching and teachers on loose arrangements. For this you need lots of students and plenty of teachers combined with cheap prices to keep everything ticking over.
This model is not for this blog, however. We are talking about a serious, long term business no matter what subject you teach, be it carpentry, cooking, or our main focus, English language training. So you need your own software and as always we recommend Vedamo Virtual Classroom as the best on the market. Yes, there is a learning curve, and it is not necessarily all that easy to pick up as it is feature rich, but it is a wonderful replica of the true classroom experience and once you master it, it becomes your preferred way to teach. At least, in my experience. There is a free 30 day trial and if that doesn't convince that this is your best bet, then I will be very surprised.
The crucial aspect here is that three separate areas must be addressed in the teacher training: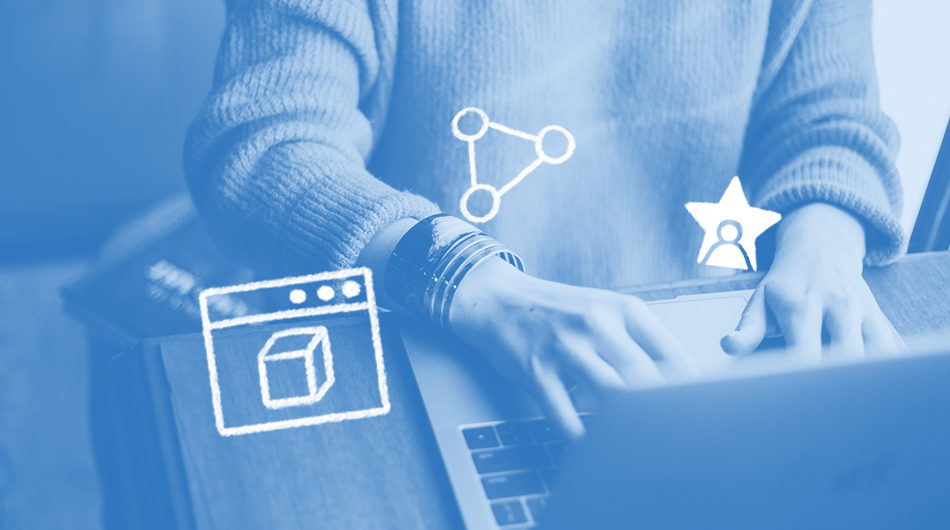 How to use the actual software
How to best use the software to have a consistency across all teachers
How to implement your teaching philosophy so you can be assured you will have the best possible teaching implemented
Vedamo will support you in training the teachers and there are videos and training manuals available.
Using Vedamo to train your teachers
What you can do with this superb system is better explained elsewhere on this site than here, but
you can see all your students,
you can hear them,
you can separate them into groups far easier than in a classroom, they don't need to bring pen or paper,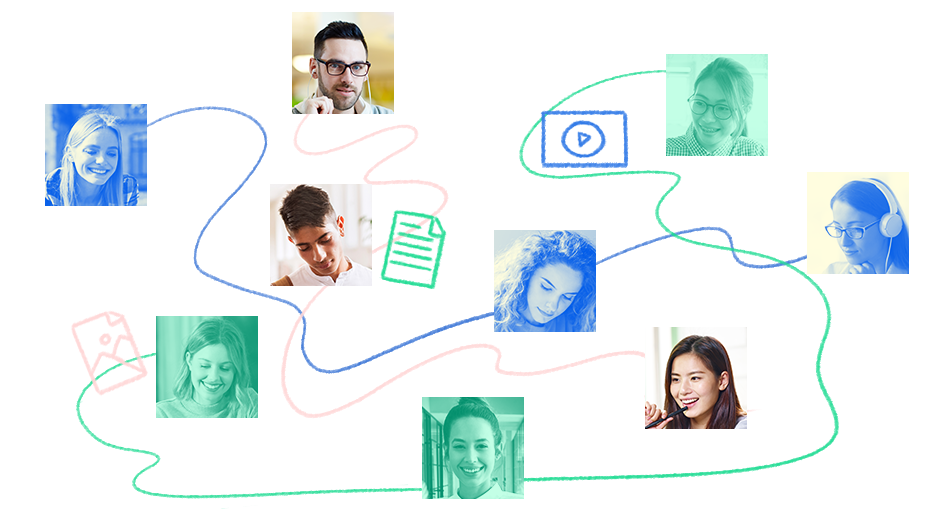 you can show videos and
play sound files,
explore tests and exercises,
keep discipline easier than in a classroom,
and generally do anything you need to do to teach.
But it takes time for new teachers to learn. It also takes a little time for students to get to know what to do but the good news with Vedamo is that the student learning curve can be done at the start of the first class and after that occasionally a bit of refreshment during classes. For students it is easy and intuitive.
Putting together a training plan
I believe you need to work out a training plan for the teaching using material you have put together yourself which emphasize best practice. I would say the best way is to combine all 3 aspects to ensure that the philosophy and the methods are ingrained with the ease of using the software. Think of every situation you have encountered while teaching online and insert them into the training. Keep a log and get your teachers to keep a log of any issues that arise during classes and keep updating how you train them.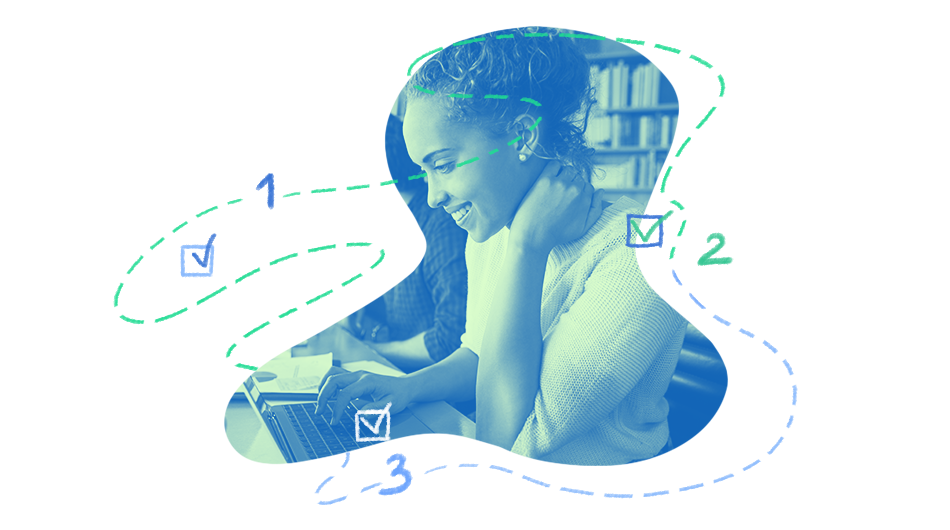 Depending on how you grow your business, you may be best to try to train more than one teacher at a time. This will help with consistency. If you have friends or colleagues who are willing to come on board when work starts flowing, this is an opportunity to have them ready. However, in my previous blogs on recruitment, I discussed the pros and cons of hiring people you know and are friendly with. Putting that aside, there will be those people around you who would very much want you to succeed so they can teach online, at hours that suit them, and without the hassle of having to leave home, so don't discard them either. You can offer such people to do the training so they can jump onboard quickly, if needs be.
You need to address plagiarism
Regarding the teaching training itself, as distinct from software training, there are certain aspects that are sacrosanct. One is your policy on plagiarism. As I have discussed before in previous blogs, this is another minefield but they have to accept that they can only use material approved by you. Yes, other schools may have a laissez faire approach to recruitment and monitoring. If you are teaching via IM I don't see how they can know what material is being used and for sure a lot will not be sanctioned by the publishers, but I don't believe you should take that chance.
Use only material that you know you can't be sued for using. Also develop your own as much as possible. This gives you a vital USP for attracting clients.
Of course, the first area while training has to be the software, then integrating your materials, then the overarching philosophy which will infuse all you do if you are to build up a successful brand renowned for quality. The teachers have to buy into your beliefs. The best way to do that is to listen to them, heed their experience, and use any aspect or ideas that you feel will enhance your school. They will appreciate being listened to and respected.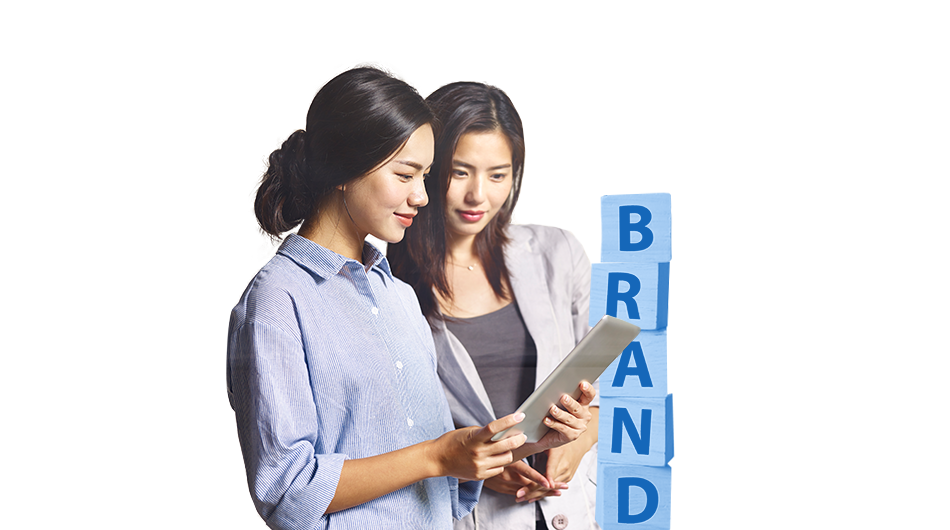 Like I have mentioned in previous blogs, the biggest aspect for anyone deciding to learn a new skill or upgrade an existing one, is the time spent in doing so. Quality of teaching is a crucial factor to make sure they don't waste their time. The money is a secondary aspect. What's the point in getting cheap tuition if all you do is put time in that you can never get back? They will pay if they believe they will get results. That is the message you need to get across, that at your academy, they will learn. To do that, your teachers must be good, at teaching and at the software. That is your responsibility.