Montesorri British is a school that aims to recognize and address the unique developmental needs of each child. They work with different age groups – young learners from 18 months to 6 years; and primary and secondary school students. Their physical school with a focus on young learners is based in Murcia, Spain. It quickly earned a reputation for its innovative approach to education. The school's campus with a lush garden provides a nurturing environment for learning and growth. However, when the COVID-19 pandemic emerged, Montessori British faced the challenge of adapting their teachings to online delivery.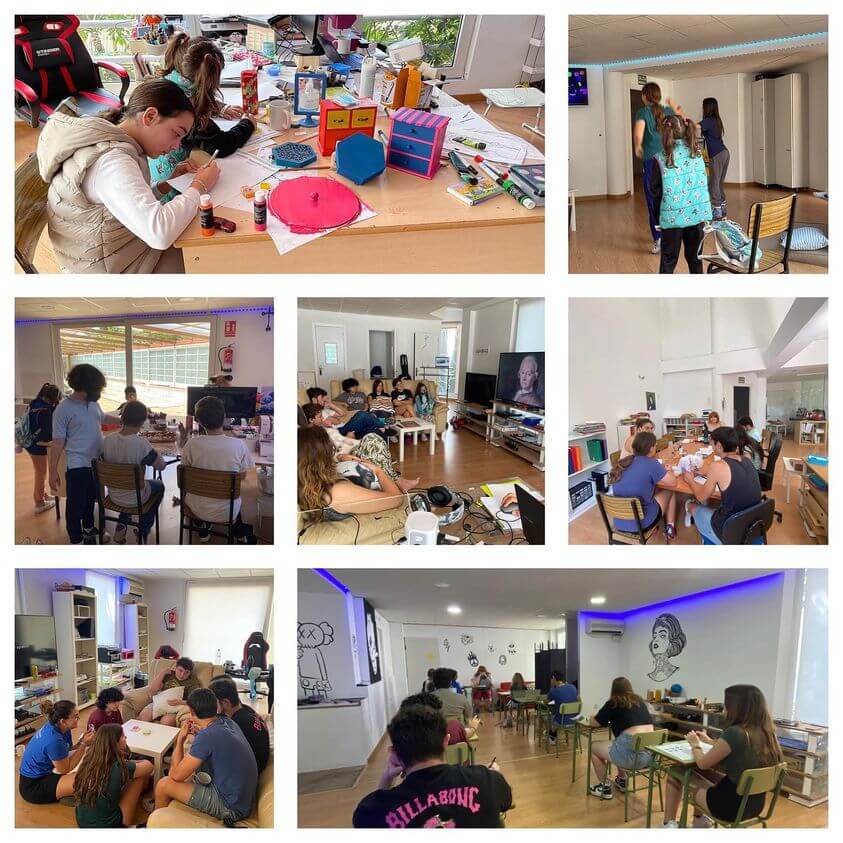 Recognizing the importance of maintaining educational continuity, Montessori British introduced a half-online program during the lockdown period. While the younger learners found extended online sessions challenging, the primary and secondary school students displayed unexpected enthusiasm and adaptability – introverted students, who sometimes struggled in traditional settings, flourished in the virtual environment. This insight prompted Montessori British to explore the potential of online education further.
Amidst various online platforms, VEDAMO's virtual classroom emerged as a clear favorite for Montessori British. The platform's unique features aligned seamlessly with their educational vision. VEDAMO enabled teachers to observe interactions among students, fostering the cornerstone of Montessori's philosophy – observation. This capability, combined with the option to record sessions, not only provided valuable insights but also ensured a safe environment by enabling the tracking of any concerning incidents.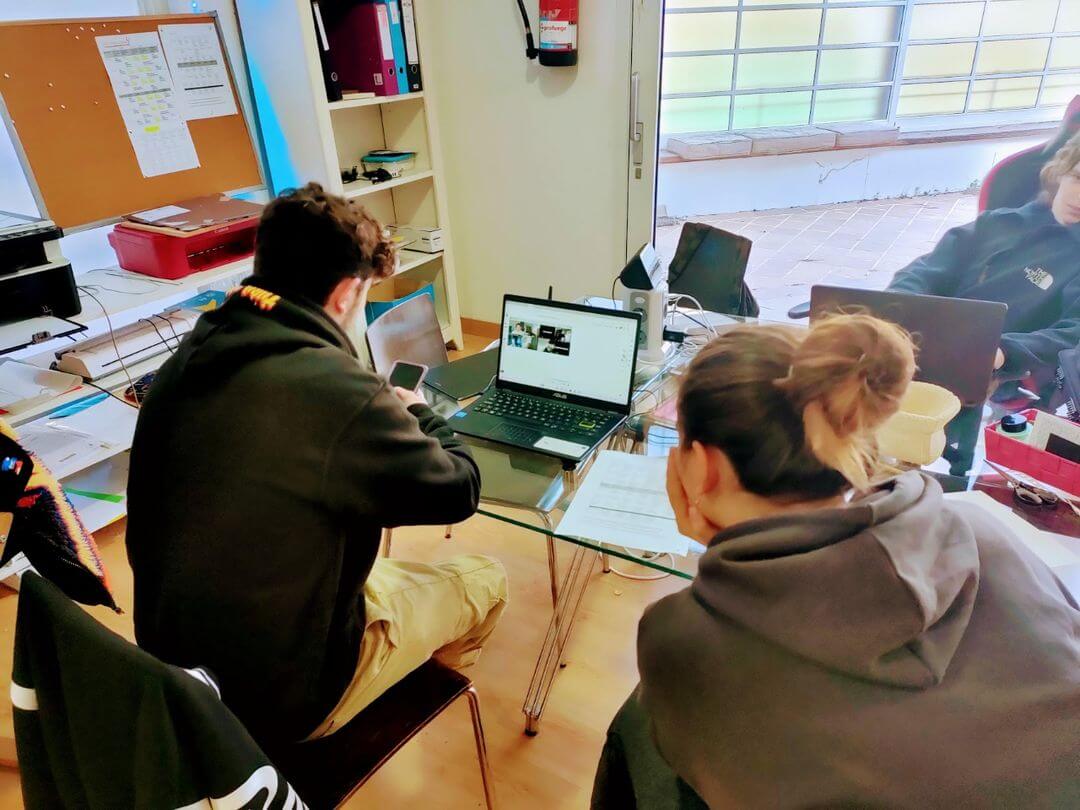 The success of their online programs surprised the school, leading them to expand their reach. Montessori British welcomed students from diverse backgrounds, including those who had previously struggled with traditional education models. This inclusivity brought together students who had been bullied, faced other challenges, and even exceptionally talented individuals who sought a more nurturing environment. The feedback from the students revealed that they resonated with the online approach, finding it more engaging and accommodating to their needs.
In other schools, online teaching was not working because students did not feel attached and connected, but in VEDAMO Virtual Classroom they can engage better with the available tools", shared Mercedes Hill, Montessori British Schools Founder & Propeller.
After the lockdown, Montessori British seamlessly transitioned to a hybrid model. They discovered a global demand for their unique approach. Families with nomadic lifestyles, who sought educational consistency found a solution in Montessori British's virtual programs. This endeavor not only addressed the academic needs of these children but also safeguarded their emotional well-being.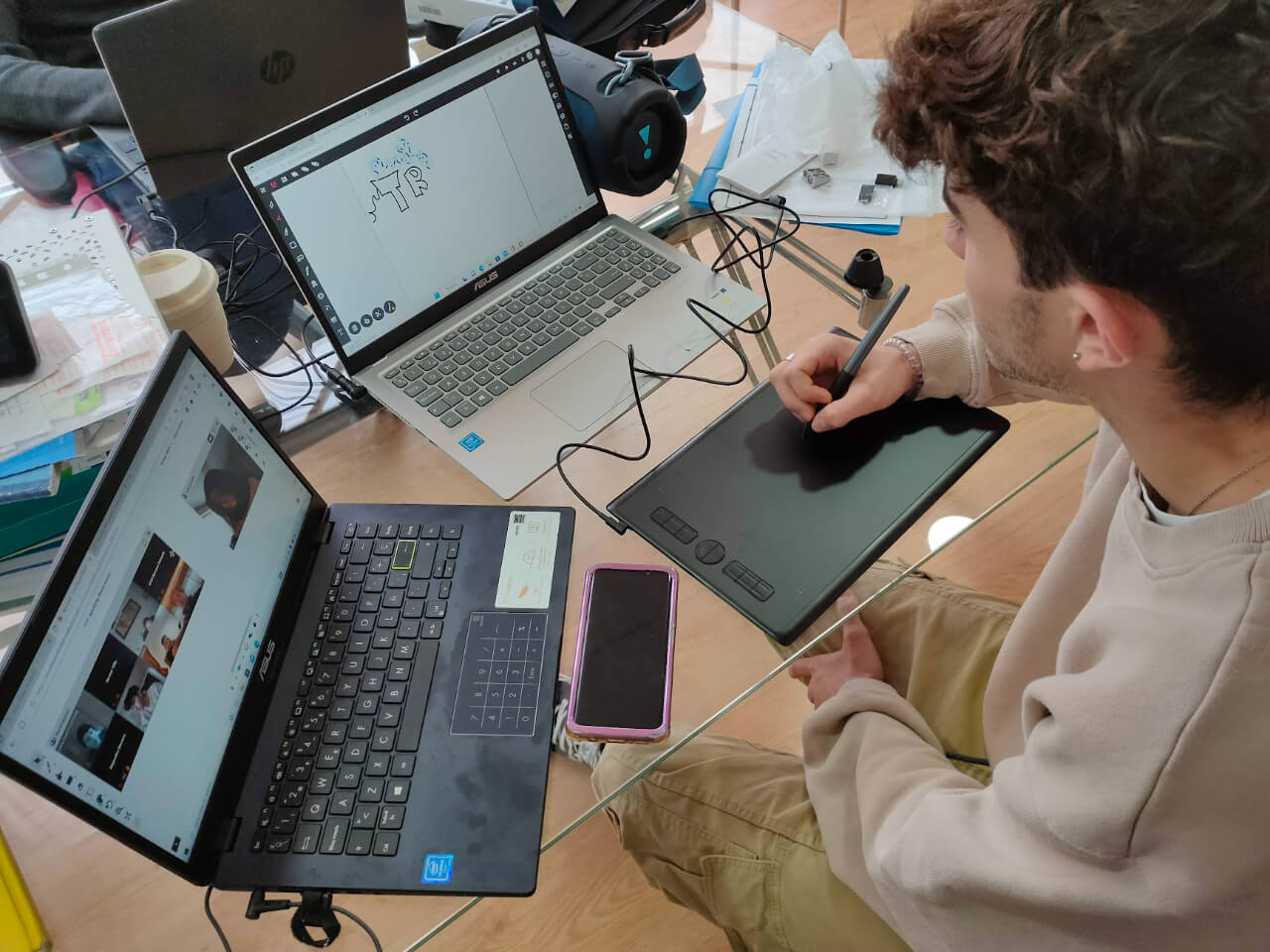 Navigating regulatory challenges, Montessori British integrated their distinctive methodology with official educational systems. Holding Pearson Edexcel accreditation, they empowered students as young as 11-12 years old to take secondary exams, accelerating their educational journey. The focus on five core subjects – English, Spanish, science, geography, and math, allowed flexibility in exam timing, ensuring students could access higher education as soon as they were ready.
The school's commitment extended to vocational education, offering BTEC programs that nurtured both professional and academic paths. Through portfolio-based assessments, students explored fields such as e-sports, art, design, and more, creating a tangible showcase of their capabilities. This approach to assessment shattered the confines of traditional exams, enabling students to demonstrate their true potential.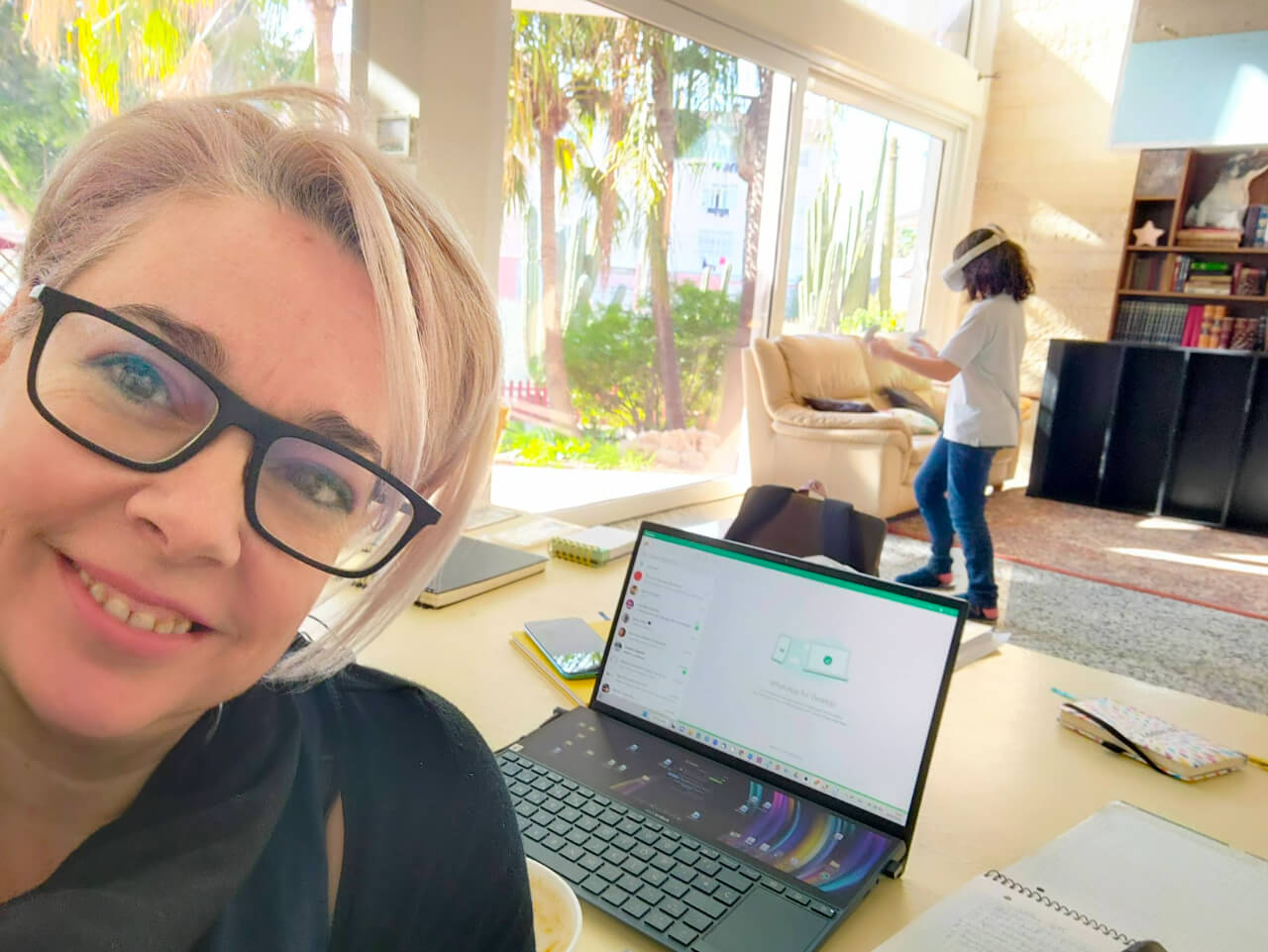 At the heart of Montessori British's success lies its small class sizes (7-10 students in primary school and 14-15 – in secondary), fostering personalized interactions. In this context, VEDAMO became a transformative tool. From 16 years old the school offers the A-Levels (which can lead to University access worldwide) in Psychology, Business, Economics, and Spanish, and starting the year 2023-24, the unique Level 3 Esports BTEC that is equivalent to 3 A-Levels, and is designed to facilitate professional or academic career for students who love gaming. Montessori British is the first school that offers this BTEC in Esports in English or any other language, 100% online or hybrid with Murcia Campus or the boarding school, and age-independent. The platform's focus on dedicated classes and features like collaborative and individual whiteboards allowed engaging and dynamic sessions. For example, they had very interesting art online classes doing collective work on VEDAMO's whiteboard. The option for each student to have an individual whiteboard provides additional flexibility – all students in the group can work on different tasks at the same time.
The students also appreciated that VEDAMO's layout is centered on learning, and not their own images, thus enhancing their immersion.
The school's reach expanded beyond Spain, with teachers from around the world contributing their expertise. The digital school erased geographical boundaries, welcoming educators from diverse backgrounds and enabling connections regardless of location and time zone.
Inspired by their accomplishments, Montessori British is now planning to establish a school in the Philippines, embracing a blended learning approach. With VEDAMO's support, they will continue to shape education without borders, enriching the lives of students worldwide who seek an education tailored to their unique needs.
"Companies like VEDAMO stand as champions of this evolution, catalyzing a transformative shift in education that empowers every learner's journey. The platform's continuous development and evolution is a key factor in this regard. Furthermore, the excellent customer service fosters an environment where user feedback is valued and incorporated into VEDAMO's ongoing improvement", shared Mercedes Hill.