The virtual classroom allows for the previously unthinkable opportunity of coordinating a synchronous meeting with a dispersed community. But new opportunities come with time concerns, too. Got some time? Check out this article, where we will take a closer look at some time management techniques in the virtual classroom.
Time flexibility is one of the biggest advantages of being an online tutor. However, time can also be a limitation to successful teaching. With proper communication and time management skills these issues can be easily controlled. Whether you have five or twenty-five students, here are 5 effective hints to help you tackle time.
Don't underestimate the time factor
Even if you are a "glass-half-full-person," don't get too optimistic. At first, some teachers are under the impression that online teaching is only about lesson delivery. There could be a little surprise about the amount of time needed to run a virtual classroom. Time management mainly concerns the preparation and delivery of knowledge. However, you will hopefully build a community outside of the online class. Maintaining relationships involves prompt responses, support, and encouragement. So, keep in mind that asynchronous communication also takes some time.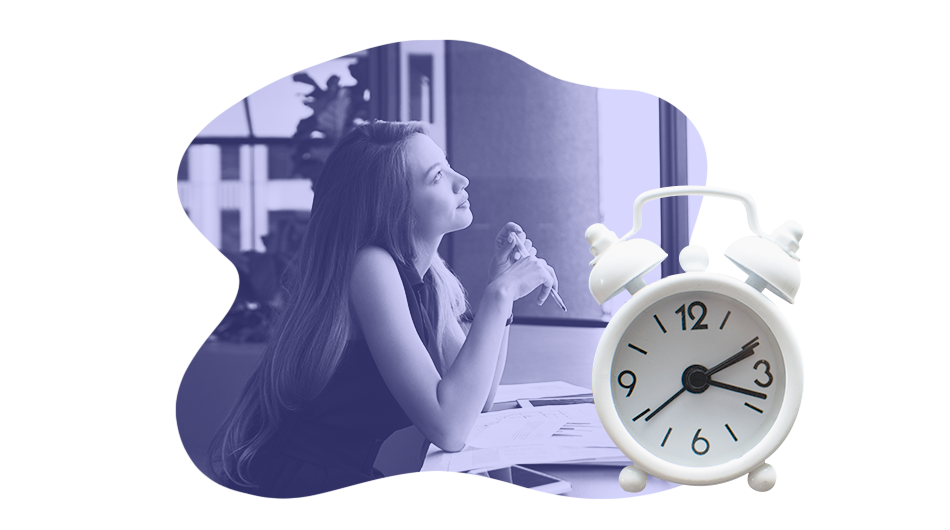 Set boundaries
The fact that VEDAMO's Virtual Classroom allows for convenient scheduling and ease of access doesn't mean that endless discussions are welcome. Unlike offline lessons in traditional classrooms, online meetings are normally not pressured by time. There are no bells ringing or next classes approaching. This is where the importance of setting time-related boundaries comes into play. If you have scheduled a one-hour lesson with your class, let them know that you are going to close the session 10 minutes before it ends. Encourage learners to pose final questions for a smoother end. Time violations and excessive talking are unproductive for all participants in the virtual classroom. But you are the one who is responsible for keeping track of the time.
Keep it simple
TMI (too much information) makes learners anxious. As long as you have agreed to a basic set of time management rules, it all should be fine. There is no need to share your travel agenda with your class. At the end of the day, freedom and flexibility are among the greatest benefits of e-learning for teachers. Online training is portable. So, you can work wherever you want, as long as the connection is stable and the environment is appropriate. But your students may worry if you are a frequent traveller. Some negative comments may emerge such as "the tutor was too busy" or "didn't pay enough attention to us." Since that's not the case, manage these perceptions by providing just the right amount of details.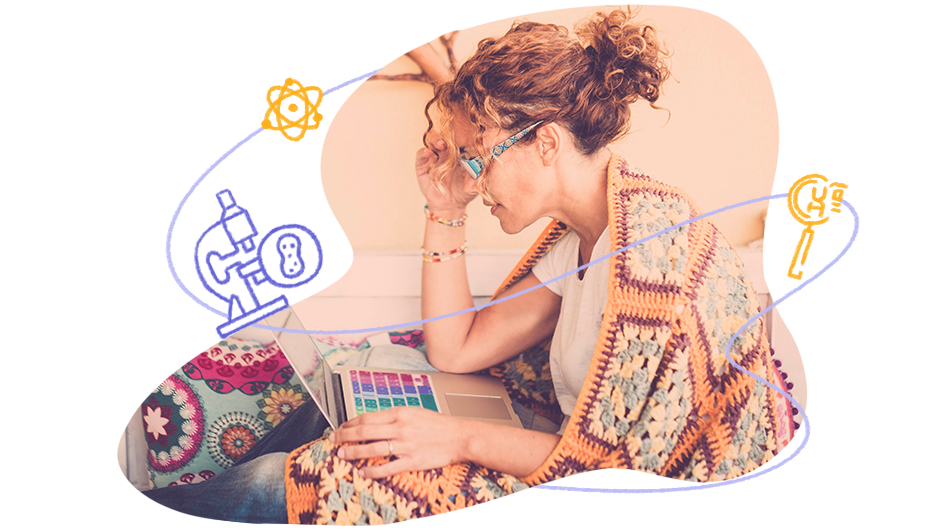 Be efficient in the virtual classroom
Research shows that people are no longer able to concentrate for long periods of time. For example, the average attention span of a British person is just 14 minutes. It is essential to cut content into manageable pieces. Try this by using fun interactive materials to regain the attention of your class. Feedback and evaluation also keep students interested. As a rule of thumb, in synchronous communication provide small bits of feedback on a regular basis. There is no point in postponing evaluation and communication. More frequent involvement will also boost the learners' levels of satisfaction and rates of engagement.
Some good old time management techniques will also help
Technology is an amplifier of human processes. If you are ineffective offline, chances are that your poor organizational skills will also show up in the virtual classroom. Therefore, most of the traditional time management techniques will also help in your online course. Try using the following: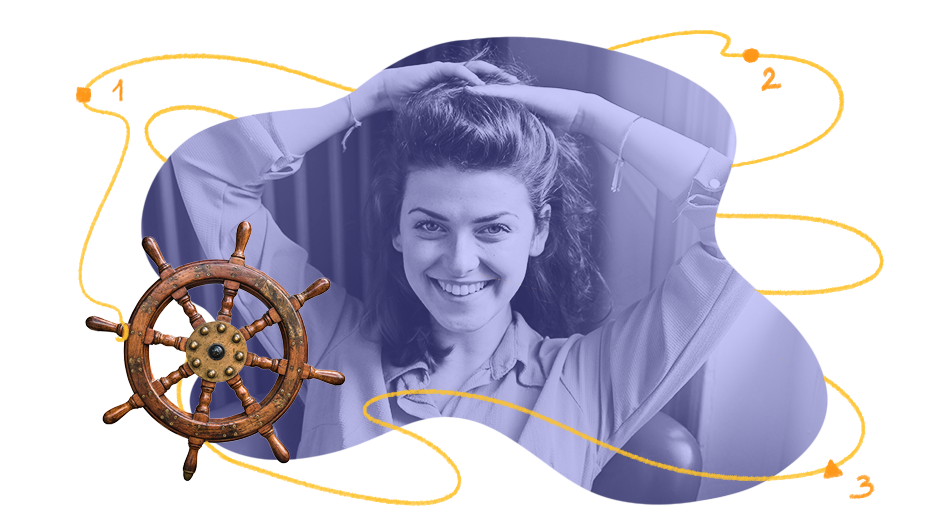 Make a list of all of the activities needed for your online class. You probably have tons of useful materials that you'd like to introduce to students. However, setting priorities is essential for time-limited live sessions. Consider making a list with must-haves and complementary materials. Thus, you will make sure that the essentials are covered and you will be always prepared when time gaps occur.
Quantify the to-do list with weekly minutes spent on each activity. Allocating blocks of time to specific tasks will help you foresee activities while avoiding overdoing things. Preparing learning materials, prioritizing, practicing, and assembling session templates are probably the staples in your initial action plan. Sounds overwhelming? No need to worry. With just a little practice, these processes will become more efficient and your time will be optimized.
Time management techniques in the virtual classroom is a win-win deal
Time management is important for both instructors and students. Not only should you manage yourself, but you also need to hold learners accountable and keep them involved:
Encourage the use of the Raise Hand button to organize conversations in the virtual classroom. One word of caution here: the instructor should also keep an eye on silent members and invite them to participate. Some students may lack confidence or feel uncomfortable when it comes to taking initiative in class.
In cases when a student can't make it for a live session, they need to inform the others. Good manners matter both offline and online.
Learners need to minimize distractions to use time in a meaningful manner. You can help them do so by stimulating involvement. Pose questions that foster interaction to keep pupils interested and more focused.
Set reasonable deadlines. Students won't stick to the same time schedules. Allow them to do homework at times that suit them. Avoiding firm deadlines will do the trick.
Some good news: technology gives you more control over your time
As soon as you get used to the online settings, there are plenty of time-saving features that you can use to boost your efficiency. Take your time to learn more about the effective use of technology in the virtual classroom:
Session templates – they allow you to create, use, and re-use content to cut the time spent on lesson preparation.
Interactive online whiteboard – it is great for live sessions. Using a whiteboard minimizes confusion and it's fun, too.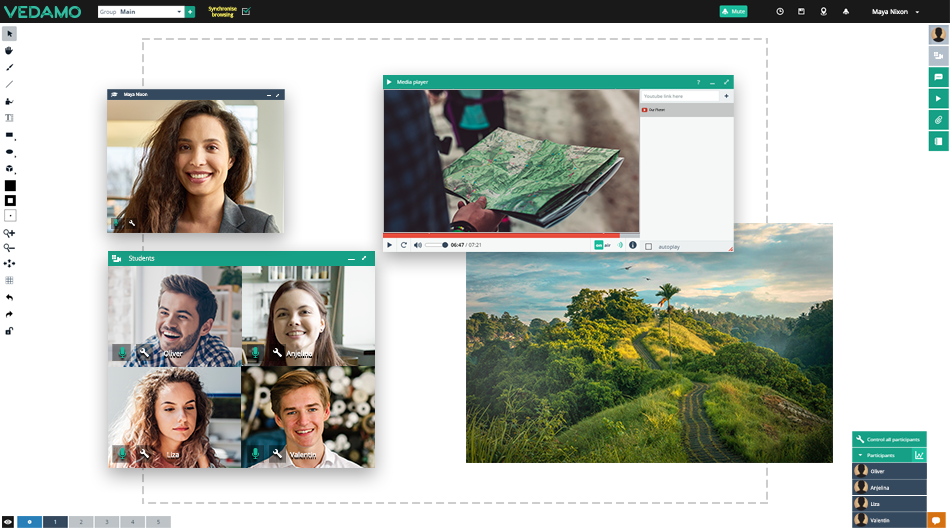 Screen-sharing – this tool is great for demonstrating external apps and programs and for saving precious time on extra explanations.
Timer – you can always set a countdown timer for task completion to maximize efficiency and create a sense of excitement.
Tutor's control panel – control what learners can do, hear, and see with just a few clicks.
Adopting a time management techniques in the virtual classroom will keep your online class better managed and organized. But remember that online teaching is not about saving time. Instead, virtual classrooms allow you to be a better teacher.