In this article we will reveal the next steps in selling your online teaching activity. Here are some tips on how to reach your audience and make your training a marketing success.
To be an online teacher or to be a marketer?
For many of you these are quite contradictory terms. In fact, it is exactly the same process for both. Let's think of creating an online course as a deal. Therefore, the sales part of this activity will be the closure of the deal. Without it, your project will lack completeness. This is especially important if you are a freelancing online tutor rather than one working in an established online school with its own dedicated sales and marketing department. Therefore, if you are an independent online tutor, most likely you will also be a:
Content writer
Researcher
Designer
Brand manager
Sales expert
Marketing professional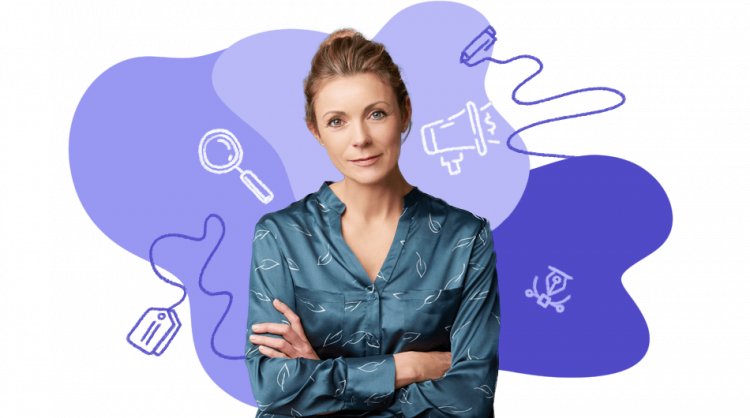 And this is not a bad thing. After all, you are the one that knows your product best. Therefore, you can better communicate all its strengths and key benefits. However, the communication process has its own rules. Let's go over them.
Create the best possible sales landing page for your online teaching activity
Your online course needs its own place to live. Create a landing page that fits the look and feel of both your audience and your brand. Include a clear description, more detailed information, and contacts. Do your best to persuade your online students that this is the course they are looking for. Make sure to include relevant call-to-action buttons and a chance to receive messages from customers if they have questions. You need to have a clear idea of what the goal of your landing page is: is it just informational or will you try to sign up students. Whatever the case may be, think about relevant page structure and a conversion model. In addition, include info about who the online course is for, what people will accomplish, and what the key benefits are. Try to combine all of it into one sentence and then you will have a unique selling proposition.
Create an influencer marketing strategy for your online teaching activity
An influencer strategy is any marketing activity that is done with the purpose of identifying, engaging, and nurturing relationships with people who are trusted influencers for your target customer. The strategy is a kind of mix of PR, sales, and content marketing. The effective use of proper influencers can lead you to a highly engaged and curated audience. Therefore, you can create more engaging content and add value to your people.
Influencing is about connecting. So make sure to provide a meaningful connection and play the long game.
Invest time in e-mail marketing for your online teaching activity
E-mail marketing campaigns are a great way to communicate with the fan base you already have. You can contact ex-students and inform them about your new project. You can also use this channel to bring back students who may have dropped out or fallen behind. There are many reasons why students don't finish a course. Instead of judging them, try to help them complete the online training. Keep in touch with your leads, provide relevant information, and be there for them. This will win the game in the long run. Here are some tips that you can try:
Personalize: Starting your emails with a first name can really make a difference.
Interact: Include engaging content during every stage of your email marketing campaign like quizzes, infographics, video, calculators, etc.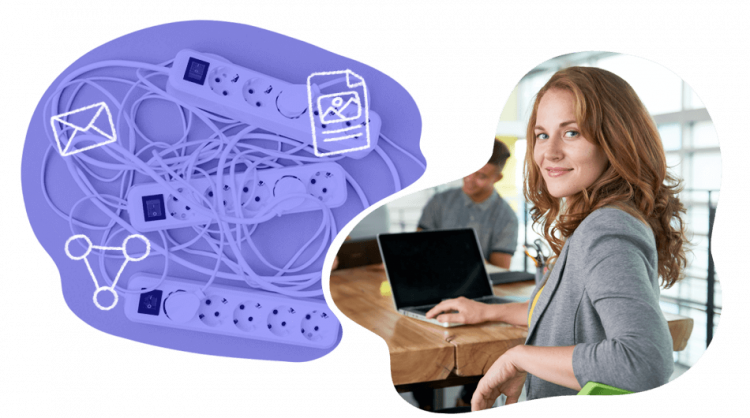 Do A/B testing: This simple step will give you valuable feedback that you can use to guide you in the right direction. You can test variables like subject lines, call-to-actions, messaging, personalization, landing pages, target audiences, sender names, design, images, etc.
One more thing to consider
Since you already know your audience, their journey, and their preferences, dive into your online students' social channels. Find out where your students spend their time and communicate your messages there. Create a Facebook page or a YouTube channel, sponsor ads, or join a group to interact more efficiently.
However, don't forget to spend some time offline too. If your online teaching activities are for younger students, chances are their parents will make the decision about whether or not to purchase your course. Therefore, make sure you reach them in a different way. Create posters, use physical mail, pin an announcement on a school board, or create a totally different marketing approach.
Providing as much valuable information as possible in a more engaging way can only serve to increase the sales of your online teaching activity.
TABLE OF CONTENT: