It can be argued that today it is easier than ever to learn and improve your skills in anything that you are passionate about. Thanks to the internet, modern education is more accessible, compelling, and effective than ever before with limitless possibilities to learn and teach a wide range of subjects and topics. The main factor that is taking education to the next level is the rapid development of virtual training software solutions.
What is virtual training software?
Virtual training software is a set of complex features that create the virtual learning environment for online studying and teaching. Online education is becoming a great alternative to the traditional form of learning thanks to the modern platforms available for virtual teaching. The role of the virtual training software is to provide in one place everything that tutors and students need for rewarding lessons and courses. Today, the best platforms for e-learning provide a user-friendly and convenient solution for both synchronous and asynchronous studying experiences. The range of features and tools integrated into the virtual training platform makes it possible to unleash the full potential of online learning, especially live online tutoring.
Virtual training software like that offered by VEDAMO creates an environment for a fulfilling study experience with a broad range of capabilities for interaction between the tutor and the students, as well as peer-to-peer communication. Tutors have a great diversity of tools at their fingertips, which include:
video conferencing and chat
screen sharing
file sharing
using rich multimedia files
and much more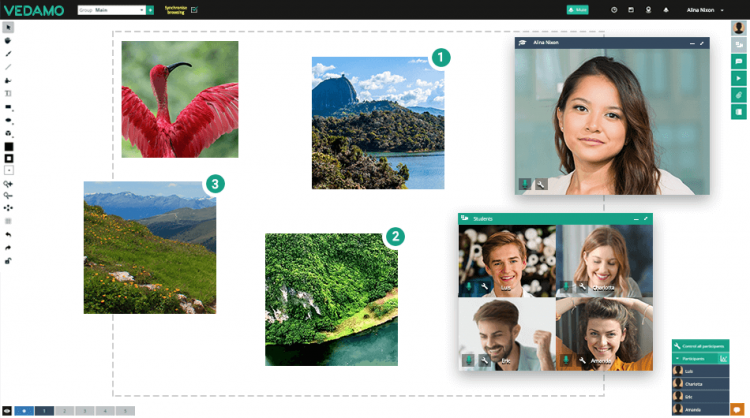 Thanks to the ability to do live video conferencing, online teachers can apply a lot of traditional tutoring methods and provide a more fulfilling learning experience to their students. In addition, the broad range of features offered by the virtual training software expands the possibilities for the educators and allows them to enrich their lessons with interactive study materials, new teaching techniques, and interesting exercises for the students. The modern virtual classroom includes the options for working in groups, multitasking, social interactions, etc.
Virtual training software is appropriate for live online tutoring sessions, as well as self-paced pre-recorded courses. It is designed to be the easiest and most accessible solution so as to make e-learning as effective as possible. Virtual teaching platforms are successfully used in schools, universities, companies for corporate trainings, and individual lessons.
The evolution of virtual training software
Virtual teaching platforms are becoming more and more popular because they satisfy the demand for simple, accessible, convenient, and efficient online teaching and learning solutions. Modern technologies and high-speed internet connections are completely transforming distance learning.
While years ago the only accessible tools for online studying were pre-recorded lessons, today the virtual classroom offers a similar experience to learning in a conventional classroom. More and more students and teachers are looking for solutions for effective education that is accessible at any time and from anywhere in the world.
The software used for video conferencing like Skype and Hangouts, to name a few, offers limited resources for online teaching. This is where the virtual training software becomes the most powerful tool for the creation of rewarding online lessons. It combines everything that students and teachers need: interesting and compelling lessons, easy access to the learning materials, social interaction with the classmates and the tutor, and the opportunity to study in the most comfortable environment (home, office, while on holiday, etc.) In addition, virtual training platforms offer complete tech support if any issues should arise.
The most popular virtual training software solutions are web-based. They are accessible from different devices and don't require installation. The platforms have a user-friendly interface so as to be also accessible to those students and teachers who may have very basic technical skills.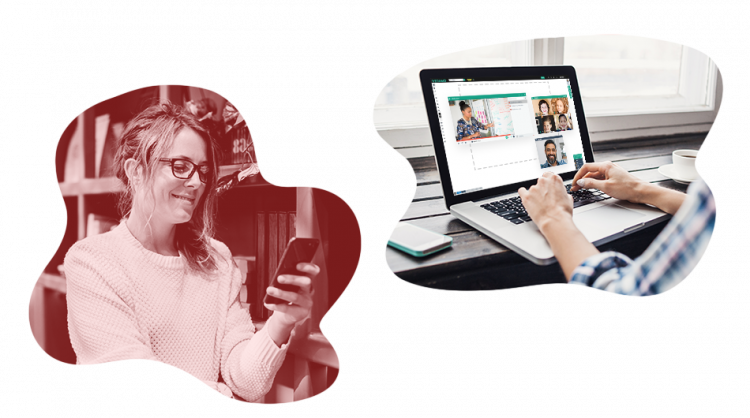 The latest virtual training platforms have improved on some of the negative aspects related to online education.
A common disadvantage related to online learning, especially self-paced courses, is that they are not individualized to each students which may make them less motivated to study. Thanks to the latest virtual training software solutions, the students can get more customized programs and lessons that completely fit their preferences and needs.
Students often feel more isolated when attending online classes. Thanks to modern web-based virtual training, the learners are stimulated to interact and cooperate with their classmates and tutors. There are features for video conferencing chat messaging, etc. that become an inseparable part of a rewarding learning experience in the virtual classroom.
Top benefits of using virtual training software
Highly personalized experience: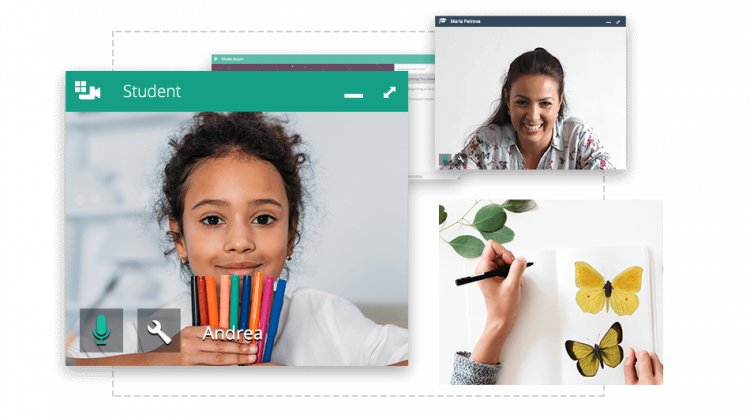 E-learning offers an abundance of possibilities for a more customized studying experience. Students can choose the methods and techniques that are the most effective for them for learning. The virtual training sessions can be scheduled for times that are the most convenient for both the tutor and the student.
The teachers have a range of tools at their disposal for enriching the lessons and applying the most efficient techniques to every student. It is important to remember that learners have different ways of studying. Some of them prefer visual stimulation, while others learn better through games, reading exercises, etc.
High quality training
Students have better access to experts and highly-qualified teachers when enrolling in virtual classes. The various learning techniques that can be used with the virtual training software also bring better results in student education.
Convenience and flexibility
Thanks to virtual training software, the online lessons and courses are easy to attend and can be scheduled at the most convenient time for all parties. Today, it is possible to improve your education while keeping your daily life and activities. More and more companies are implementing virtual training for their employees.
Accessibility
Thanks to virtual training software, online education is more accessible than ever. The web-based platforms are easy-to-use from different devices and they don't require installation or advanced tech-skills.
Cost-saving
The budget-friendly solutions offer a broad range of opportunities to create online courses and to teach one-on-one sessions or multiple students at the same time. Virtual training saves the costs of traveling. It offers the ability to schedule more classes in one day. Most of the virtual training platforms are available at affordable prices.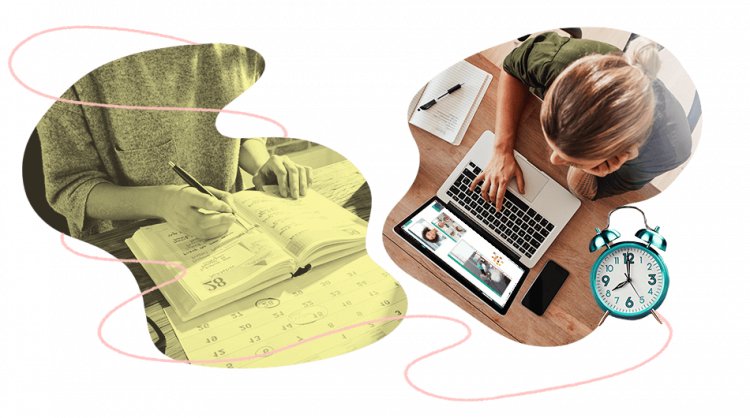 TABLE OF CONTENT: