Each virtual classroom is like a living organism – it needs constant care in order to grow. In addition, online tutors also develop based on what goes on within the virtual classroom. In order to provide the best possible experience for online students, tutors have to carefully select the activities that will be used during the learning process.
Activities in the virtual classroom – keep students engaged
Whichever activities you choose for your online course, make sure they are relevant to the level and interests of your students. Engaging material and a positive attitude create e-learning success.
Research shows that there is a connection between higher student engagement and persistence and retention in online programs. Encouraging student engagement is especially important in the online environment. Therefore, you should explore the vast possibilities of engaging activities that are available in online settings.
Ideas to implement in the virtual classroom
Discussion
Description: Using discussion in the classroom is one of the best ways to get students to express their opinions. Moreover, it is a great way for them to feel like they are part of the group. You can break your class into groups and give them a problem to discuss, or you can create two opposing points of view and have the students defend them with relevant facts.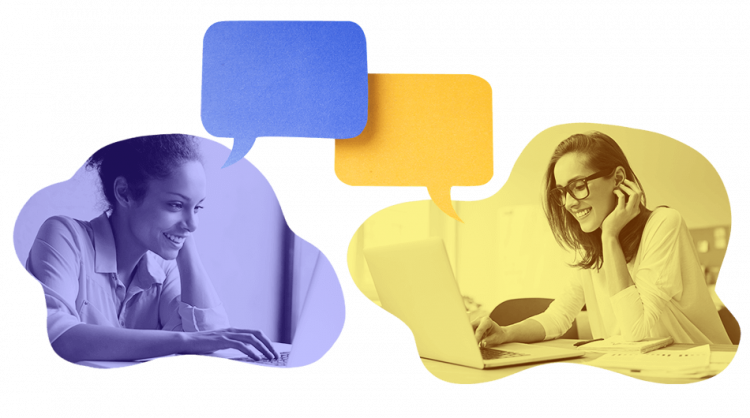 Benefits: By using discussions of a subject, picture, or video students will learn to cooperate. Furthermore, they will learn to freely express thoughts and to listen to others.
Role playing
Description: There are different ways to execute a role-playing game in the virtual classroom. You can either make the students speak from the perspective of a historical figure or you can make them think out of the box while trying to find a new solution to a popular problem. Afterwards, facilitate a discussion based on the role play and use it to draw conclusions that will be easily remembered.
Benefits: Virtual role playing gives learners the possibility to interact with each other, as well as to know what it is like to be in each other's shoes, which is extremely important when a classroom is made up of people from varied multicultural backgrounds.
Peer to peer
Description: Peer assessments take many forms. But all of them make it possible for the students to evaluate themselves and others from their own perspective. You can either make the learners evaluate each other's homework or you can divide the students into groups and ask them to solve a problem together. Then, each group can present the project in front of the other groups. Peer assessment includes creative tasks like drawing, giving speeches, etc.
Benefits: These types of activities explore different ways of group communication. They also strengthen reasoning and encourage dialogue between online students.
Games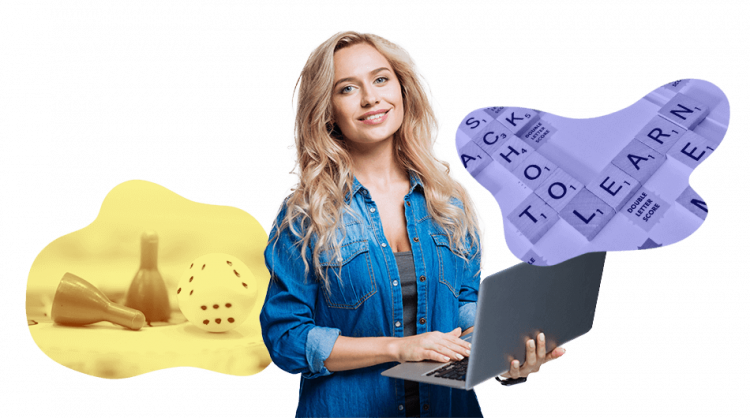 Description: Everyone enjoys playing games. Therefore, plan a game once in a while to make the learning process more pleasant. For example, you can use games at the end of an online session to practice a skill. Try Jeopardy or Hangman to develop associative thinking.
Benefits: Games are a great way to challenge student thinking. By varying the games you use, you can focus on different skills. Gamification will keep the students interested and will challenge the students to be active learners.
Surveys
Description: Online tutors often use surveys before they present material or some type of fact. The idea is that surveys prepare students for the new knowledge and give them a better chance of remembering the new facts. The questions in the survey may be based on fact or personal opinion. Additionally, there are a lot of live voting sites that allow students to literally see how they can change the results. Just make sure you have gathered all the input first before revealing the content.
Benefits: Using surveys will engage students and will allow them to feel like active participants in the educational process. Thus, all new knowledge learned will be viewed as a personal discovery.
Tips to preparing activities in the virtual classroom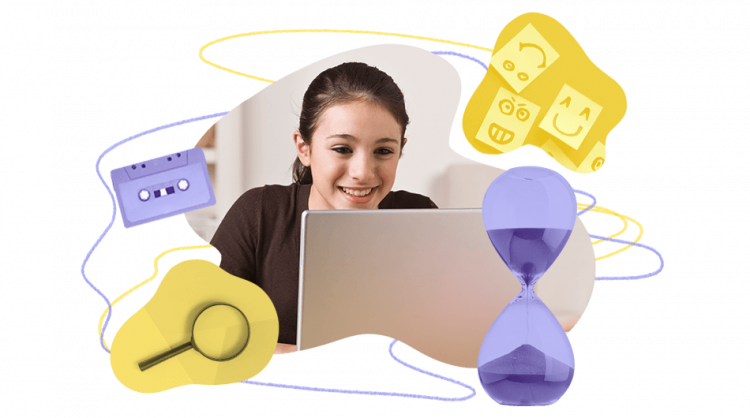 Research your audience – Be sure you select activities that are challenging and appropriate for their age and interests.
Change the activities once in a while – Be sure your online students remain challenged. In other words, surprise is the key.
Trigger their emotions – Use activities that stimulate not only their rational thinking abilities, but their emotions as well. For example, role playing is a great way to involve emotions in online tutoring.
Fix the time for each activity – Each online class is very dynamic, especially for the online tutors. So plan exactly the amount of time that you will need for each activity. In this way you will eliminate the chance of your students losing interest or focus if it is too long, or just not fully enjoying the class if it is too short.
Prepare all needed materials – Depending on the selected activity you will need different tools. Make sure you get the most out of the virtual classroom's opportunities. Vary the techniques and discover new online opportunities with the students. If needed, rehearse the material beforehand so as to minimize unexpected pitfalls.
TABLE OF CONTENT: