As online tutors and mentors, it's especially important for us to understand and connect with online students. One of the biggest mistakes that educators make is assuming that the previous generation is exactly the same as the current one. In fact, there is a new type of student in town – Generation Z. Embrace the change and get to know this new kind of student in your virtual classroom. Generation Z In The Virtual Classroom.
Etymology
Generation Z represents online students who were born right after the Millennial Generation (also known as Gen Y). There is no strict date for when Generation Z begins. However, demographers and researchers typically use the mid-1990s to mid-2000s as the starting birth years for these individuals.
Looking at their birth years, you will notice that Generation Z has been using the internet and social media since a very young age. Moreover, it is something that they are completely comfortable with.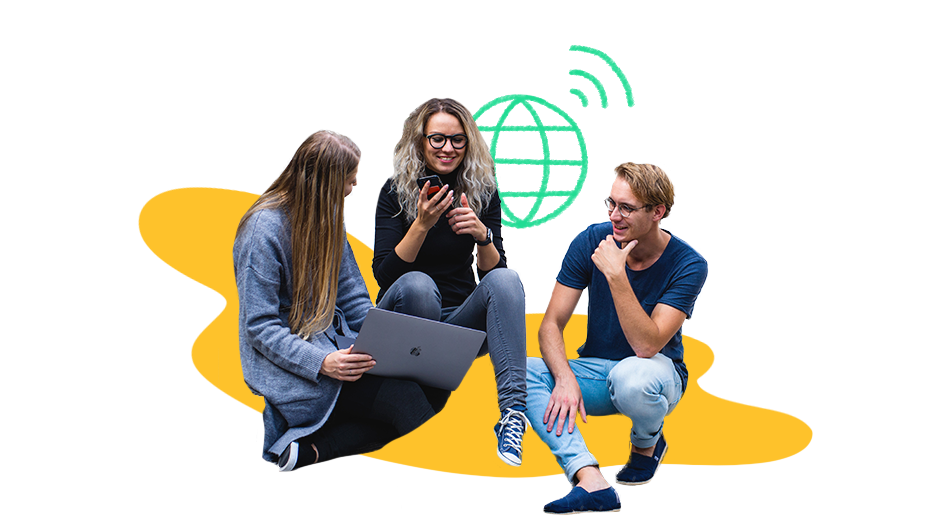 The terms Gen Z and Founders are just two of many names in the running for this post-millennial group. Some of the other names include iGen, Homelanders, Plurals, Posts, and ReGen. Actually, all of them reflect some aspect of what has defined them for over the past 10 years; namely, their diversity, reliance on social media, and desire to fix what's not working in society.
Characteristics
Familiar with turbulent change
Generation Z is the product of turbulent years. These years were marked with an extreme upswing in the use of technology. We might think that today's online students are quiet introverts who live in their own world. Actually, Gen Z consumes more media than any generation in history. Moreover, their communication with the rest of the world is rather unfiltered. Gen Z media is filled with stories of terrorism and violence, just like their everyday lives.
Realistic
Whereas Gen Y (ages 18-34) is optimistic, Gen Z is realistic. Gen Z is known to be more socially responsible. However, they don't offer the world blind loyalty. For example, they totally lost their loyalty to corporations when their own parents and older siblings lost their jobs.
Digitally free
The internet is allowing Gen Z to do things that previous generations couldn't. The internet and digital apps are letting them become entrepreneurs and make exciting breakthroughs at an early age. If they need funding, they know where to find it. A lot of teens have already proven that you can easily become whatever you want. The only thing you need is a good internet connection.
Generation Z in the virtual classroom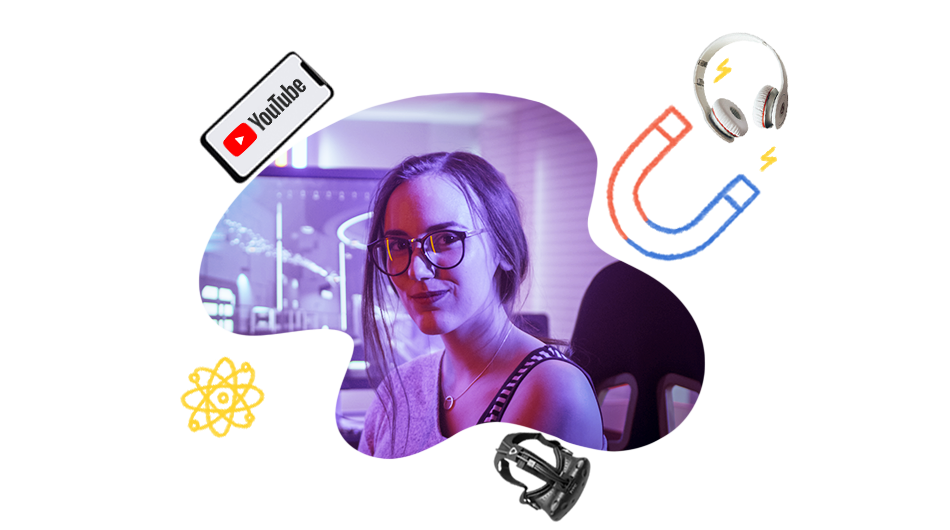 It is not a lie to say that Gen Z is the most successful problem-solving generation. Their brains have become wired to sophisticated and complex visual imagery. Audio and kinesthetic learning is out. They're avid gamers and will have spent a countless number of hours gaming by the age of 20. Therefore, they expect online training to be the same: a sequence of challenges with instant progress, clear goals, and rewards. Therefore, your online training should incorporate a variety of learning styles, including text, video, audio, and images.
What does Gen Z want?
To help Gen Z students prepare for their future, you should ensure that your online training contains certain characteristics:
Provides opportunities for hands-on learning
Lets students follow their curiosity
Uses more technology in the classroom
Focuses on creativity
To sum it up, technology plays the most important role in the Gen Z virtual classroom. According to research, the top five social platforms that Gen Z is using today are YouTube (79%), Facebook (78%), Instagram (69%), Snapchat (68%), and Twitter (49%). Across these platforms Gen Z watches an average of 68 videos per day. Therefore, to engage Gen Z in the virtual classroom, focus on the following:
Collaborative learning: Gen Z usually uses social media as their playground. Therefore, social gaming and team collaboration are keywords. Gen Z tends to embrace a social learning environment. So incorporating hands-on activities to get them directly involved in the learning process would make a difference. They expect on-demand activities with low barriers to access. Collaborative learning focuses on different skills and experiences to solve problems faster and to get better results. The technologies that enable collaborative learning, which are mostly web-based, connect people and social tools while they are at work.
Virtual Reality (VR): VR training is not a new concept, but should be considered when looking at solutions for Gen Z. Online students can perform real strategies or actions, regardless of possible mistakes. The use of VR in education has increased considerably due to new solutions that change the way that online tutors teach and online students consume information.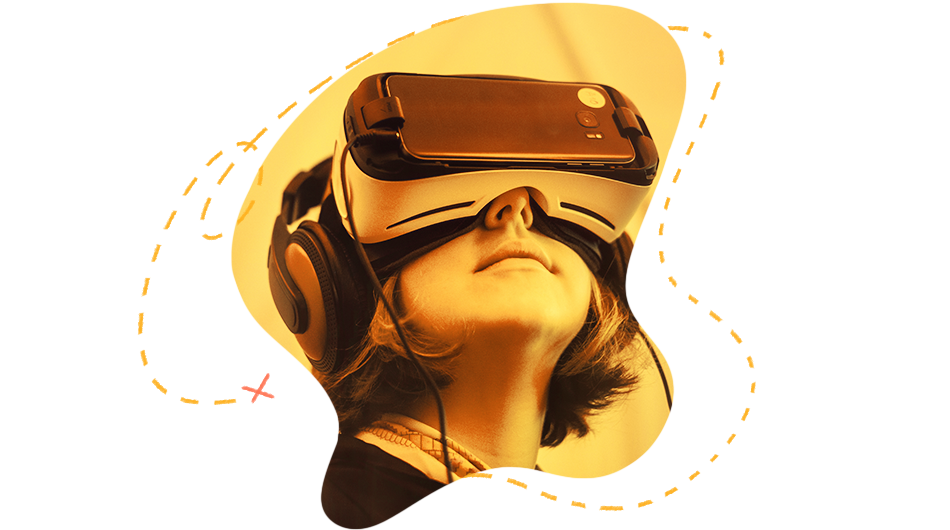 Gamification: Gamification solutions are designed to challenge the competitive spirit of online student and to make learning fun. Gen Z spends over half of their time online. Therefore, the online training format should be one that Gen Z is familiar with and excited about.
How to reach Gen Z
Gen Z online students have high expectations
They value social justice and are looking for ways to impact the world. They are pragmatic in their approach. Additionally, they are not afraid to work hard to achieve what they want. Gen Z students must be attracted by a message within eight to 10 seconds, or they shift their focus to a different source of information (physical or digital). The time that a Gen Z student will spend on a lecture or a piece of content is limited.
Solution: Be precise with the organization of your online training. Plus, offer shifts in content and approach.
Gen Z online students are highly creative
They mix creativity with pragmatism. Moreover, they are constantly looking for solutions. They also expect fast results. Therefore, Gen Z is looking for online tutors who are not afraid to use technology to find new perspectives.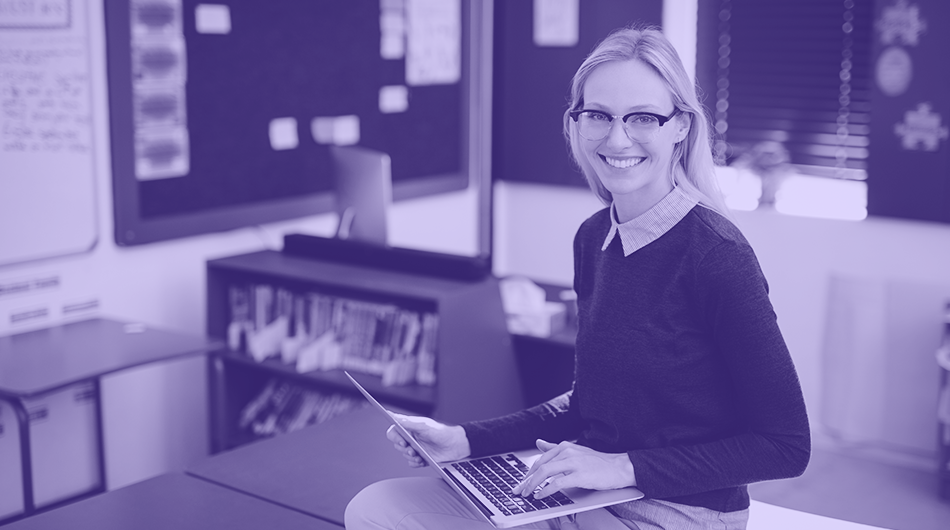 Solution: Help them build socialization skills. Offer assignments that will build socialization skills through experiential learning. Moreover, try to connect the material with the real-life advantages that they will gain.
Gen Z online students rely on technology
Don't even think about not using an important piece of technology for classroom activities. Use technology to find information, to connect to their networks, and to find a solution to a certain problem. Keeping in mind the speed of social channels and the need to absorb information quickly, these students have developed communication networks with peers through acronyms and symbols. Therefore, your responsibility will be to develop high-level speaking skills.
Solution: Find a way to strengthen critical thinking through the use of technology. Moreover, focus on building oral and written communication skills.
Gen Z online students expect new approaches
Being an online tutor of this next generation of students means that you have to think about content, activities, and assignments in a new way. Gen Z gets bored easily and needs extra stimulation to boost their natural creativity.
Solution: Let your Gen Z online students know that you are open to teaching in new ways. Therefore, to be an online tutoring success, show them an engaging and exciting learning environment.
Online tutoring tips for Generation Z
Provide a personal touch
Gen Z has never known a phone that wasn't smart or an ad that wasn't targeted. They know brands have more access to customer data, and, in exchange, they expect highly personalized interactions with you in the virtual classroom.
Require feedback
Although they prefer to remain private, Generation Z is keen to offer more and more feedback. Most of the time they're writing comments on different websites and completing reviews on Facebook, Twitter, and Snapchat. Therefore, you can use this preference to gain feedback about your own online training.
Use different networks
Not surprisingly, Instagram is the most popular app when it comes to searching for cool new products, followed by Facebook. Additionally, Gen Z is two times more likely than Millennials to turn to YouTube as a search engine. Therefore, you can create a support channel for your online training that is relevant to Gen Z online students.
Present new concepts
It seems that Gen Z is born ready to engage with new concepts. Therefore, don't disappoint them. For example, offer them live video, 360 video, and other formats that have proven popular with younger viewers. Include anything interesting in your online training to maintain the interest levels of Gen Z.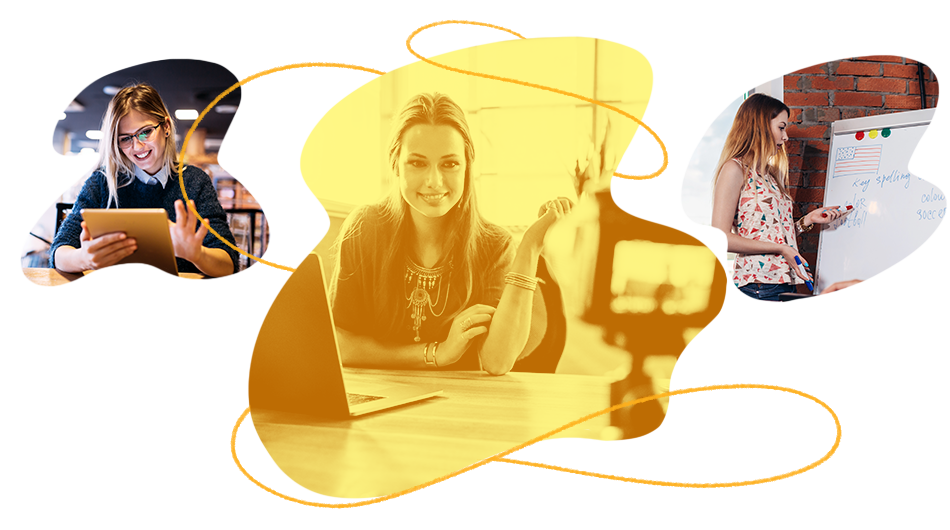 Use influencers
Celebrity endorsements are meaningful to teens; however, with their lack of authenticity, they are not a top trend anymore. Instead, Gen Z follows special influencers according to their interests. Therefore, create your session with the help of an influencer as a guest teacher. Then be sure that your Gen Z online students will immediately google when your next online training will be.