Custom Branding of the LMS
The Premium version of the Learning Management System gives you access to additional setup options for your academy, including adding your own company logo and favicon (Custom Branding), replacing both the VEDAMO logo on the top-left corner of your dashboard and the one within the virtual classroom.
Location
The Custom Branding feature can be accessed through the Account and Settings > General Information menu on the left-side panel of your screen.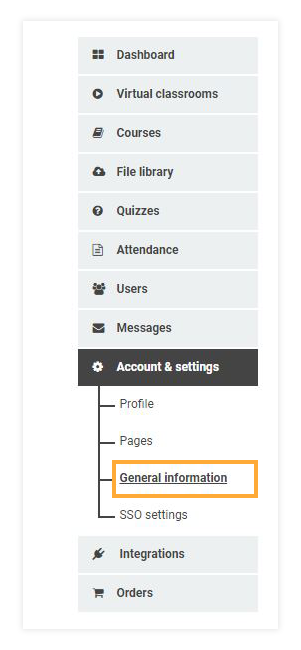 The Upload logo button allows you to upload a custom logo for your academy. The one you upload will appear in the place of the default VEDAMO logo.
Note: Keep in mind that the image you upload must not be larger than 200×50 pixels in size.
Upload favicon lets you upload an icon that will appear next to your browser's address bar, next to the address link and as an icon on the browser tab.
Note: The favicon will have to be no more than 16×16 pixels and ICO is the only supported file format.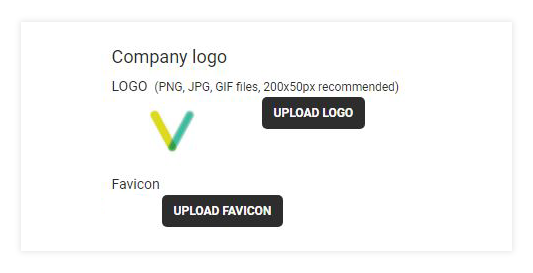 Once you have finished editing your desired settings, click on the Save button to confirm the changes you have made.