Introduction
In order to enter the Virtual Classroom as a student, your tutor has to invite you to the session.
There are two main ways in which you can receive the invitation: either the tutor will send you an email invitation or a direct link to the room.
Email Invitation
In the first instance, you will receive an email like the one shown here.
If you do not see the email in your inbox, please check your Spam folder to see if it arrived there instead.
If you find that it isn't anywhere in your mailbox, please contact our Customer Support for further assistance on the matter.
There is a link you can click on in the email in order to access the room.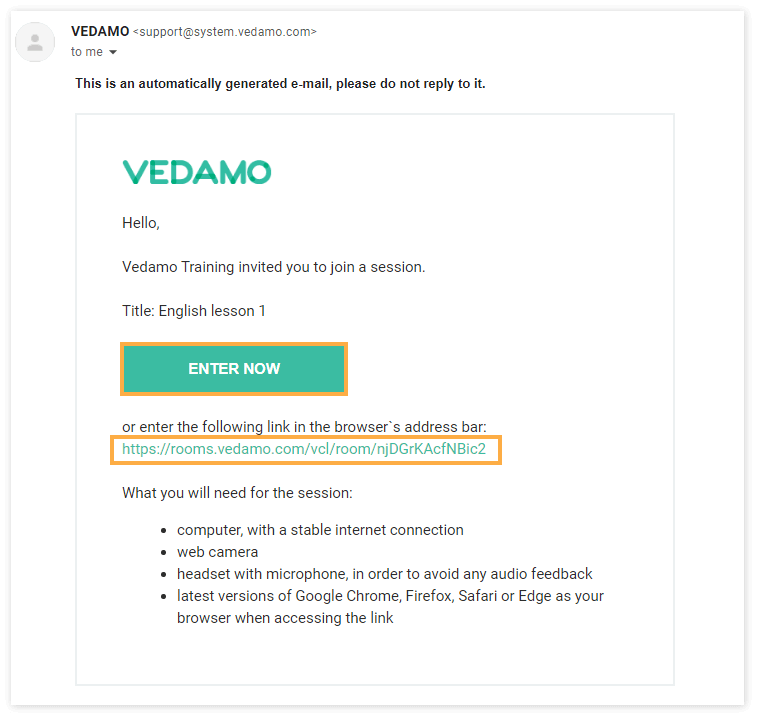 Direct Link
If the tutor chooses to send you the link via instant message or text, for example, its format will be similar to what you can see in the email above.
The link for every session is unique, so they will need to invite you separately to each one.
The link will redirect you to the room entry page.
NOTE: Old links you have already used cannot be used to access new sessions. (Unless the same room has been manually reopened).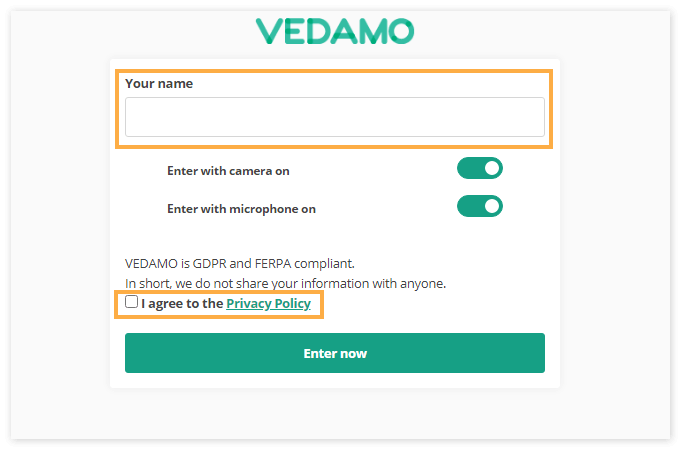 Once you make your choice, press the ENTER button, which will redirect you to the system check.
Note: The name field, as well as the box next to the Privacy Policy/Code of Conduct, are mandatory (you have to enter information/agree to the policy) in order to access any session.