LMS Registration for users on your academy sub-domain
LMS Registration for users (Tutors and Students) is possible on any sub-domain as long as the Organisation of that sub-domain allows it.
To register first go to the unique web address of the academy you wish to join. Alternatively, you may follow a link if the administrators of the academy have shared one with you. Once the page loads, click on the Register button in the upper right corner of your screen.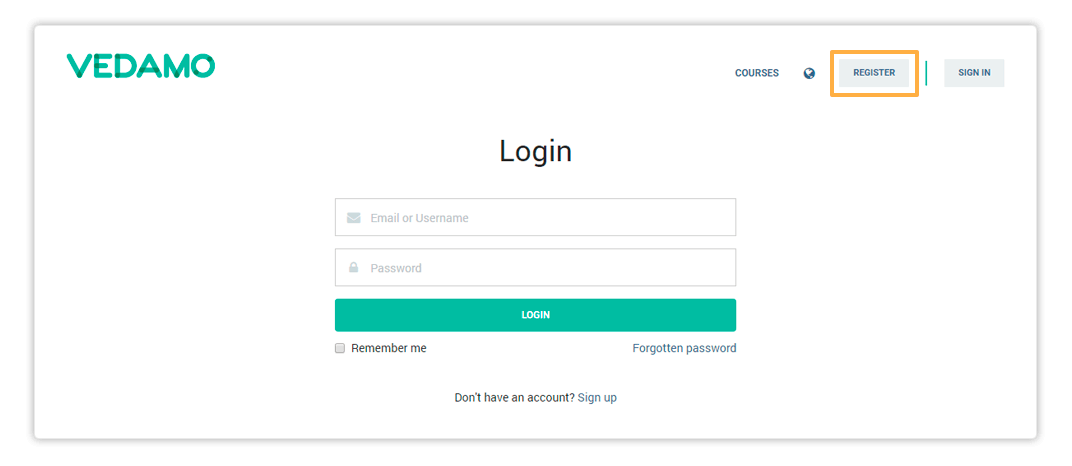 NOTE: Some academies may have their registration option switched off as a preference set by the administrators and organisation accounts. Should this be the case, the Register button will not be visible on the page. Please contact the academy's administration for further details on gaining access.
The system will redirect you to the registration page where you can type in your email address, name and desired password. When you are done, click on the Finish registration button below.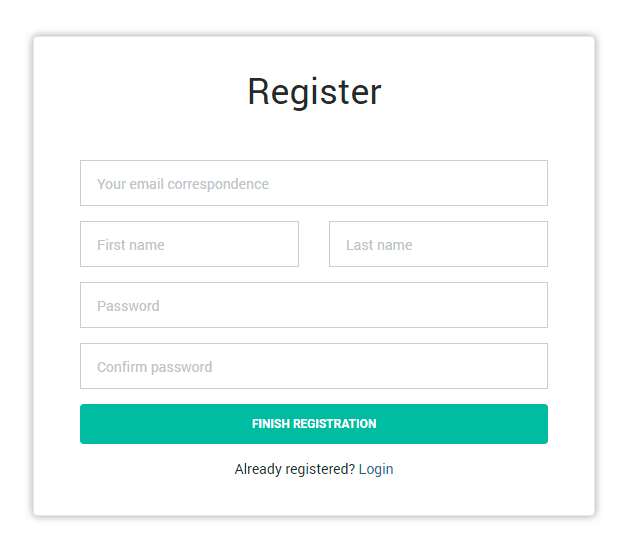 After registration
Once you press the Finish registration button, you will see the following screen: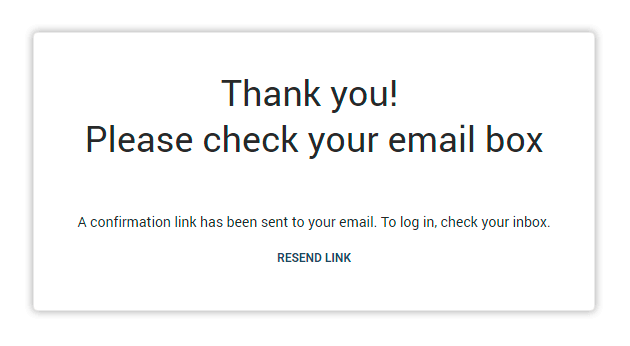 Please go the inbox of the email address you provided for your account. Follow the activation link the system has automatically sent to your email inbox – this will confirm and finalise your registration.
NOTE: If you have not received an email, please check your Spam folder. If there is no link there as well, click on the Resend link button. If that does not work, please contact Customer Support. 

Clicking on the To your dashboard button will redirect you to your account's dashboard, where you can see upcoming events and lessons in the academy.