Virtual Classroom Registration – Start for free
The Vedamo Virtual Classroom – Start for free subscription comes automatically with registering your account. The free classroom lets you conduct one on one sessions with a student. The Free Trial version will expire after 30 days of your registration.
Step 1
In order to complete your free Virtual Classroom, please click on the Vedamo Virtual Classroom – Start for Free button on the top right corner of your window or the one in the center of the Vedamo homepage.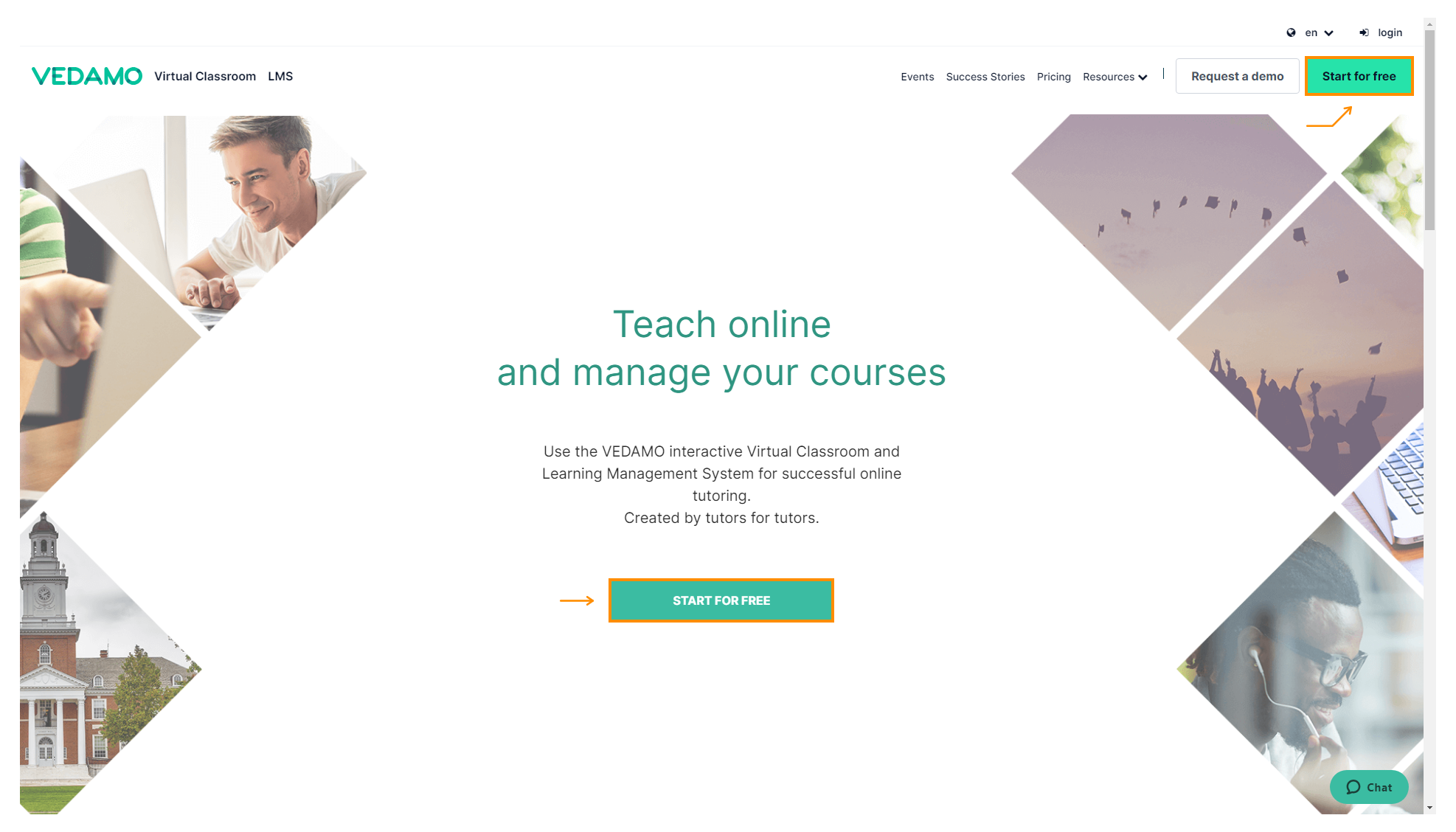 Step 2
You will be redirected to the following page in order to fill in your details:
You will need to fill in all the fields in order to proceed with the process.
Please familiarize yourself with our General Terms and Conditions by clicking on the blue link. Once done, you may proceed by clicking on the SIGN UP button.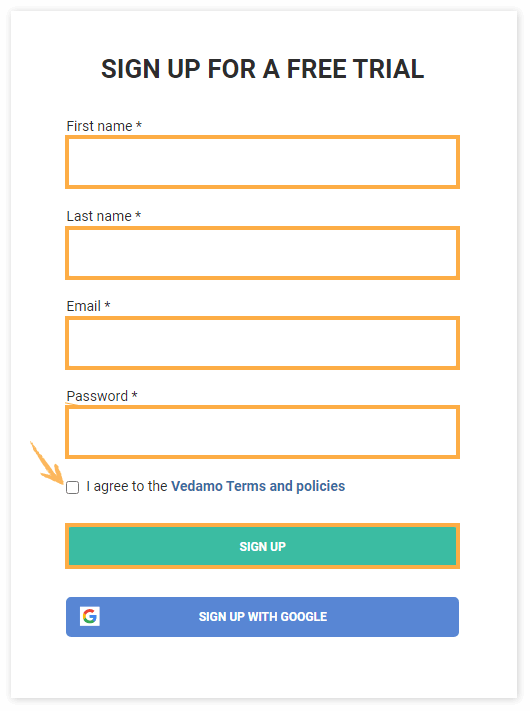 Step 3
After the SIGN UP process is complete, you will be greeted with the email verification page. There you can resend that confirmation email or change your email if you have made a mistake.

Step 4
Check the email address (inbox) you added to your account once you register. You should receive an email titled: Verify Your Email address, containing an activation link. Note that this step is mandatory so your account won't be fully functional unless you follow the link. The email should arrive within 5 minutes of registration. In case it doesn't, please contact our Customer Support.
Clicking on the button or the link will redirect you to your newly created account's dashboard. You can now create a virtual classroom.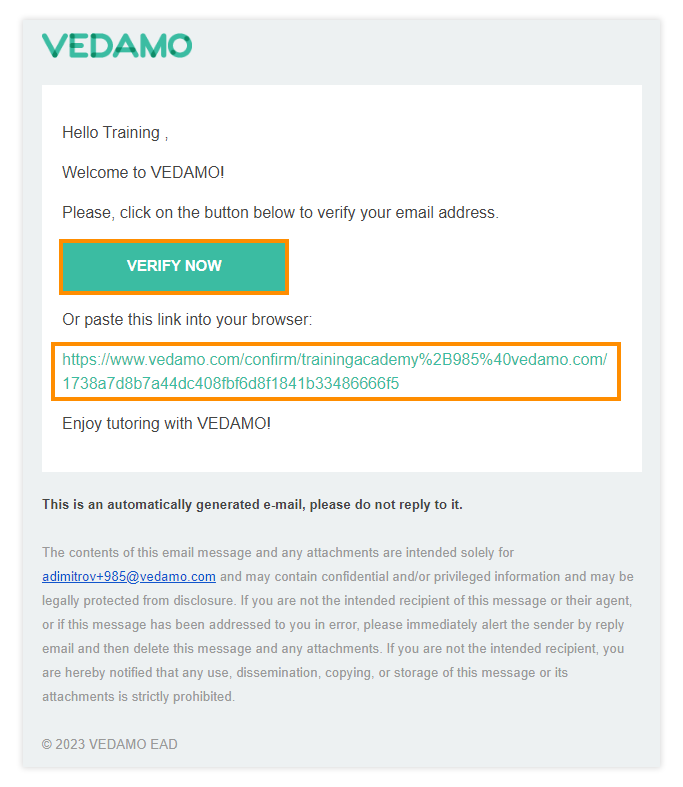 Step 5
Next, you will be redirected to your free account page.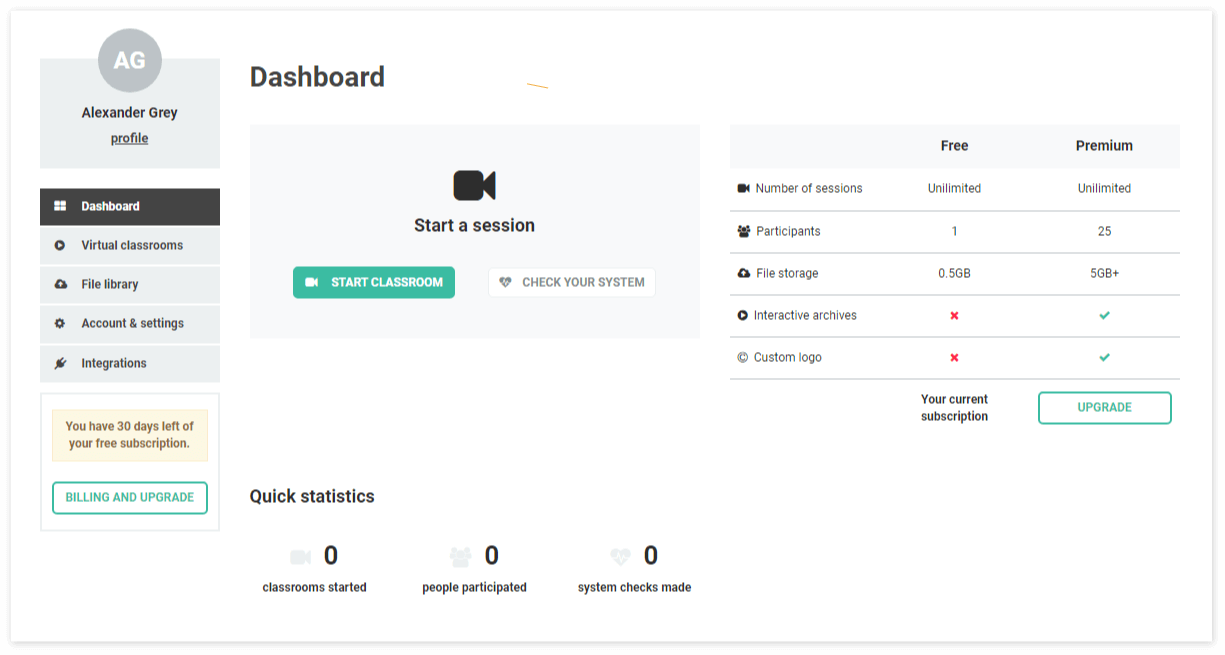 Note: The Free/Premium Virtual classroom plan does not feature a custom subdomain customization like the Free/Premium LMS plan.