Virtual Classroom – System Check: Browser 
Before initiating the process for the browser and operating system check, take a look at the Minimum technical requirements. The minimum requirements outline what is the minimum hardware and software that will work best with the Virtual classroom.
Description
The first step of the system check process is the device and operating system/browser check. This step checks to ensure that the operating system and browser you are using are compatible with the virtual classroom.
Troubleshooting tips for the browser and OS check
In case you experience issues on this step (like depicted):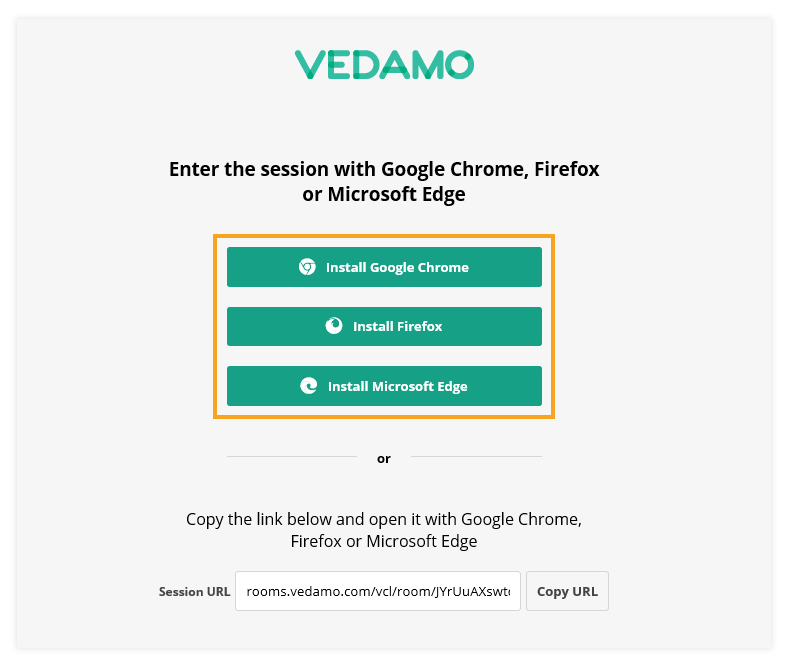 Make sure that you are using only compatible devices to ensure smooth usage of our services. Compatible devices include those running on Windows (7, 8, 8.1, 10 or 11), MacOS (11.1 or higher), Android (5.0 or higher)
Use the latest version of one of the three most popular web browsers (MS Edge version 80 or higher, Mozilla Firefox, Google Chrome, or Safari, which is mandatory on iOS devices).