Virtual Classroom Timer
Clicking on the three dots at the bottom of the screen you will see the timer button, pressing it will open the Virtual Classroom Timer. It allows teachers to set a time frame for any task assigned to a student or student group.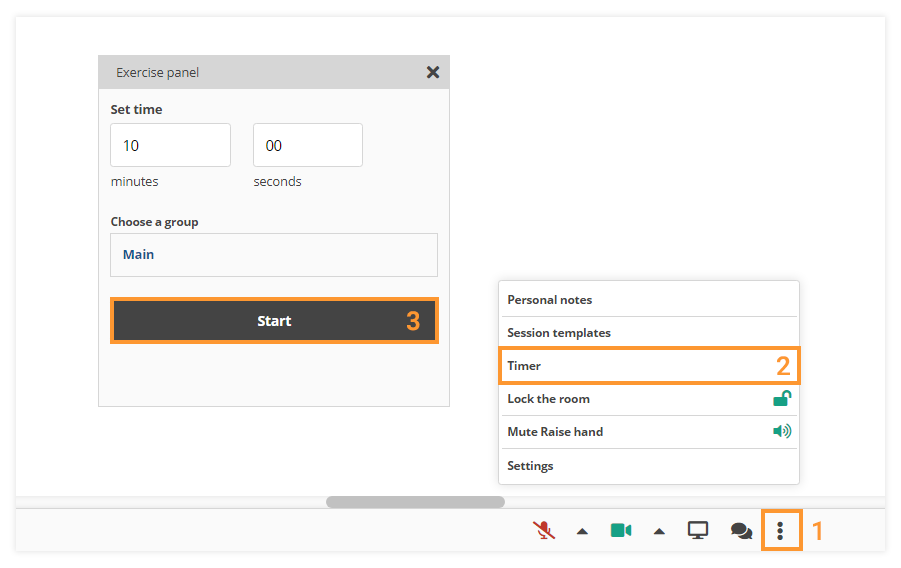 Function
You can set any time frame you like and choose a group where the exercise panel will start. The countdown will then be visible to all participants in the group. It works like a countdown watch or an hourglass:

Note: the timer can be independently set for every group in case there are multiple groups in the classroom. Therefore, you need to set up a timer for each group individually.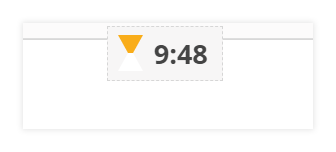 From the settings panel, the host can add/remove minutes, pause or remove the timer altogether.