How can you teach English online for specific purposes? There is no exact recipe that provides all the answers. However, there are some challenges that tend to be continuously present. Breaking down texts into their basic components is indispensable for this type of course. In the previous article on the topic of how to teach English online, we discussed the particularities of the audience and the materials necessary for the lessons in the course. When you teach classes that consist of students from different backgrounds it might be difficult to establish group cohesion in the virtual classroom. The materials for learning English (or other foreign languages) should correspond to the specific backgrounds of the students, as well as to their skills. 
How to teach English lessons for specific purposes online?
It helps to have students who are at a B2 level of proficiency in English. Once the subject is identified, the teacher should start to break it down into components. These components are, generally speaking, grammar and vocabulary.
However, since we are talking about students at a B2 level, these components are, more specifically, connectors consisting of the complex syntax and logic of the text (written or oral). In this way, the online English teacher can align their course with the general B2 level. In addition, they also need to have assembled many specifics about the subject. For example, the types of logical connections the subject requires, the syntax that is needed to best convey them, or, on the other hand, the lingo used in this field.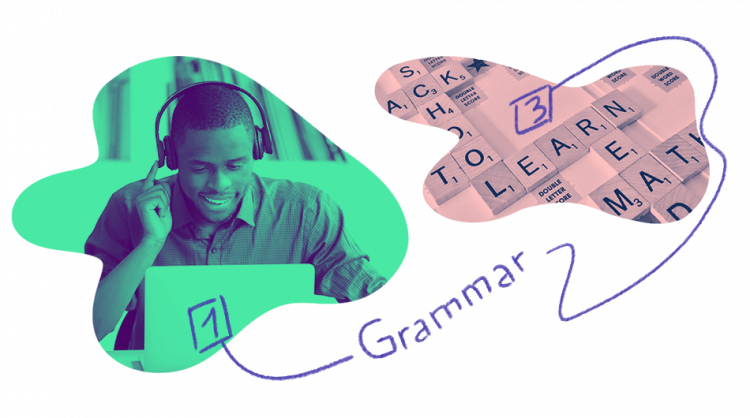 As easy as it may seem, teaching English online requires a lot of effort to be directed towards the analysis and understanding of data. In most cases this is done prior to the start of the course. In reality, though, much of this effort goes into revising previously designed lessons, changing some pieces here and there, and monitoring progress during the course itself.
Before the course is over there may be moments when the teacher needs to change entire lessons in order to meet the needs of the group. Don't worry! A language teacher is not supposed to be competent in the specific field, but only in the types of documents that they are teaching their students to produce.
How to teach English online with an e-learning platform
For many online teachers who tutor students in foreign languages, the use of an e-learning platform is invaluable in regards to providing resources, analyzing data, and correcting the students' work. In a physical classroom, an English tutor has fewer options and is limited to using a few videos, writing down new words, and correcting students' writing or oral performances.
Let's take a closer look at the following parts of the lesson:
Presenting new vocabulary
When presenting new vocabulary to a particular group of students who have studied the language in different environments, the list of new words for the English lessons is never the same. Not only should the teacher explain specialized vocabulary, but they also need to be ready to define general (non-specific) terminology.
Moreover, it is very important that the students learn to differentiate between specific and non-specific vocabulary. In my practice I often begin with a short activity that is specifically designed to teach the students to differentiate between these two types of vocabulary.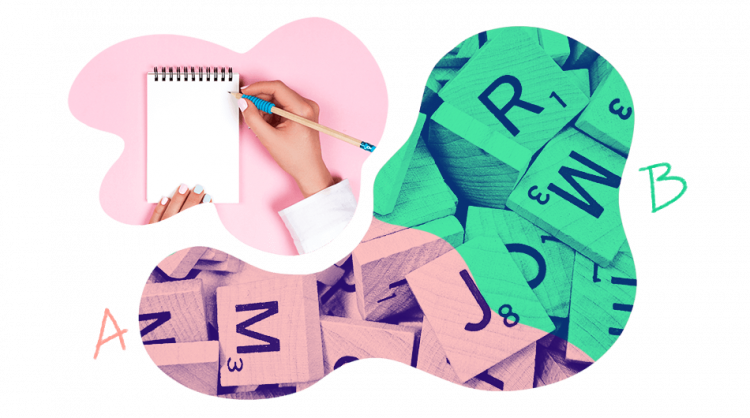 Here is an example of how things can change from group to group and from class to class. Let's say that you've created a list of words for group A that you would like to keep and refer to in future lessons. In your practice you'll find out that you can't use the same list for group B.
If you have to remember or write down after class everything that you've explained, written on the board, drawn, and showed during the lesson, this doubles your workload. But what if you could simply keep the file and change it whenever needed?
This is where the features of an e-learning platform make your work in teaching English online easier and more effective. Let's suppose that you decide to give the group something to read on the subject. After a brief explanation and discussion you can come up with a vocabulary list for the lessons with this class.
When you teach online with the e-learning platform you can use and reuse this list multiple times and make small changes when needed. It saves time for the tutor and turns the list into a sort of a textbook page. You can assign students tasks from the list. For example, you can apply some techniques for learning the words and then reuse them in different contexts. Basically, you can simply share the list with the students. In this way they will have all of the tools at their fingertips.
Giving students what they need in order to achieve their goals is very valuable to them. This is one of the key factors in efficiently teaching English online. Thus, students will have the impression that every lesson gives them not only files and materials, but also competences. In order to build on these competences, the learners need to be able to "put their hands" on something.
Practice new words by writing essays and making presentations
After you've worked with the vocabulary, the next step is to assign students a subject for a short essay or a brief speech. Once they complete the task, they will submit their work to the teacher. The teacher will evaluate their work and correct it, if needed. When the class is finished the students will feel like they have worked on something meaningful and that their studies are progressing.
Among the most important tasks of an English tutor is to analyze student work in order to determine the progress of the group. It is a great way to find out how well they are following grammatical rules. As a teacher it is important to remember that it is always better to provide positive feedback relating to the work of your students than just to harp on all of the errors that they've made.
Working on projects with your students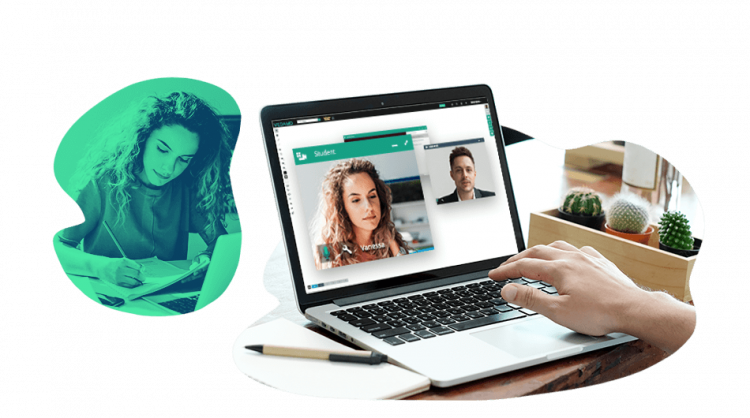 A very rewarding activity in the context of teaching English online is designing and building a project together with your students. This might include participating in a blog on a subject or joining a forum in a specific field. The group may even want to attend and present at conferences on their subject, which would require them to be extra motivated.
In the next article in the series on how to teach English online (or other foreign languages) we will discuss teaching grammar in an online course for specific purposes. One of the challenges in foreign language teaching is developing writing and oral skills in the presence of grammatical inadequacies.
Your role as a teacher is to identify areas for improvement in your students and methods to teach English in order to help them achieve their goals. Use the variety of functionalities in the virtual classroom to discover how to teach English online to different groups of students in the most efficient way.