E-learning platforms easily adapt to many areas of education such as private lessons and courses, university tutoring, teaching English online, lifelong learning, etc.
Foreign language learning is a field that benefits from e-learning platforms in multiple ways. This article is the first in a series dedicated to foreign language tutoring (for example, how to teach English online). It will feature articles for intermediate and advanced learners, as well as for specific audiences. The series will provide practical advice exploring different approaches in your teaching experience. The articles will guide you on how to set up activities and projects, how to grade and assess students, and much more.
You will find tips and insights into language teaching, learning, activities, and project-based approaches for your practice as an online English teacher. The series also includes knowledge-based foreign language courses such as Culture and Civilization.
Let's begin the series with practical and helpful tips for a more effective language teaching experience.
The importance of linguistic immersion when teaching English online
Online teachers of foreign languages know that the best study method for students is to put them in a "linguistic bath." This means tutoring through immersion in the new language. In this way students are encouraged to communicate in the foreign language as much as possible throughout the course and in every situation that arises.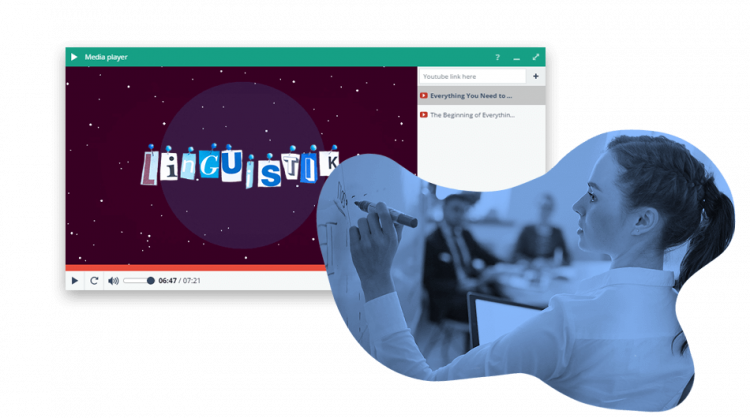 The origin of the "linguistic bath" for foreign language tutoring comes from the literal translation of the French term "bain linguistique" that is popular in French-language pedagogy. The concept represents the idea that a student learns the foreign language in the same way that they have learned their mother tongue.
Effective language studying happens through signs and situational context. The idea is for students to be exposed to this new language world through all of their senses. In this way learners don't translate the new language through their mother tongue. Instead, they directly use the foreign words – the new semantic system – to designate the reality in which they now find themselves.
Is it possible to incorporate this approach into the virtual classroom when teaching English? Thanks to the modern features available to tutors in virtual classrooms, linguistic immersion is becoming one of the most successful methods in online language tutoring.
How to apply the "bath" found in the traditional environment to the virtual classroom when teaching English online?
In a traditional classroom the "bath" method is achieved through using all kinds of objects, games, and icebreakers that the teacher has prepared before class and uses throughout the lesson. Good examples are: a ball or other types of classroom materials (pens, pencils of different colors and dimensions, books, notebooks, sheets, cards, posters, and letters of the alphabet) in the foreign language that students use in their exercises and tasks.
All of this requires hours of preparation, not to mention that you have to haul all of these items with you to every class! For those of us who have performed these types of activities in our classes we know just how tiring it can be.
Online language teaching in a virtual classroom is becoming an attractive alternative to the traditional environment.
E-learning platforms such as VEDAMO provide support for all of these activities without any hassle or the need to reassemble them the next time.
You can introduce ice-breaking games, or use pictures/videos of objects, phenomena, or situations that you would like to refer to in the foreign language in a similar way to the traditional classroom. When teaching English online you can also move around and make signs or gestures that can help your students understand the context, your mood, or the idea.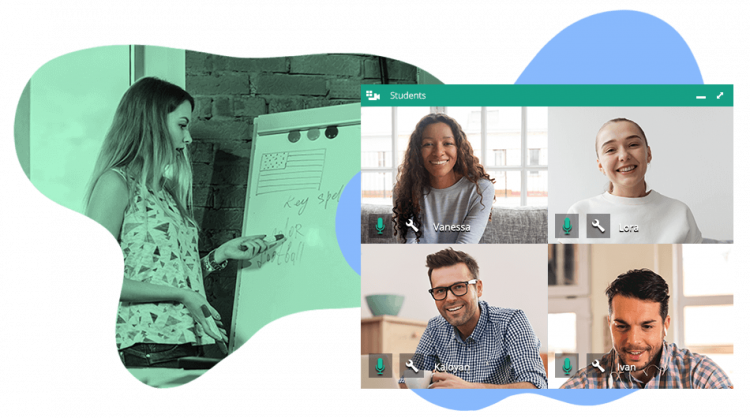 Is the "bath" effective with less extraverted students when teaching English online?
As useful as a "linguistic bath" can be in the traditional classroom, it has many drawbacks with students who don't really like to play physical games or to get out of their comfort zone in any way. While they may be reluctant to get up and play in a physical classroom, many pupils are active learners and quick thinkers who tend to help the whole class move forward. We all know that group dynamics are quite dependent on the active participants. If the active students are left behind or if they dislike a certain task, this can actually slow down the learning process for other less involved students.
Teaching English online in a virtual classroom becomes the solution to this problem. Using an e-learning platform such as VEDAMO allows the teacher to easily monitor the participation levels of every student. The result is more motivated students who are more relaxed without the feeling that they are being watched by the entire class. The entire experience of online language studying becomes more rewarding and pleasant as there is no peer pressure in the virtual classroom.
VEDAMO also lets you create private sessions. It is a great way to help students in those first days of the language courses when they still don't feel very confident about their speaking abilities.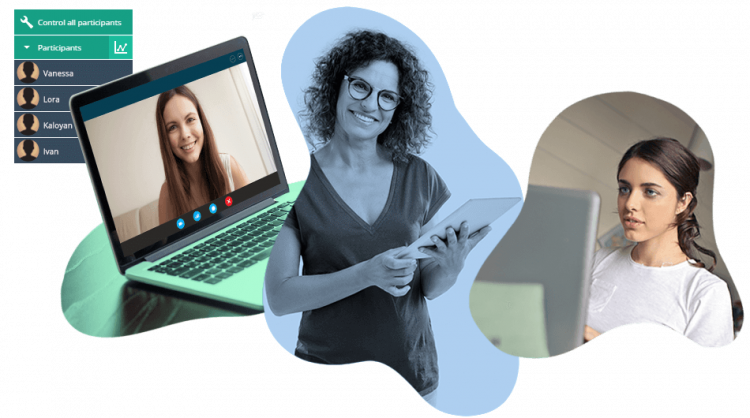 The benefits of the virtual classroom when teaching English online
The proper equipment, as well as the user-friendly interface and features offered by the e-learning platform, make a huge difference to the online tutor when creating interesting lessons, assigning the students tasks, and dividing them into teams so as to interact more efficiently.
Tutors can easily include multimedia and other interactive materials in every lesson for online English teaching. They can apply different approaches according to the students' needs and preferences.
With the e-learning platform you have all the tools to create the most rewarding classes that are suitable for students of different ages, interests, and ways of learning.
How to keep students motivated when you are teaching English online?
The first language classes sometimes appear odd or funny for students because of the repetition of the learning material. This can lead to a decrease in their motivation levels, especially with adult learners.
However, some of the features offered by e-learning platforms can provide an effective solution to this issue. For starters, ask the students to create their own activities using linguistic material that they have already covered and make sure that you incorporate these into the lesson. In this way students will be more focused on the learning material since they don't have to write a word multiple times or to wait their turn to use a poster, etc. Other activities that you can use to enrich your online teaching experience include creating sentences with words that they have already used or using the support materials in a game of riddles (for example, pictures of a cat – road – thread – dog; or house – car – office – a woman named Carey).
To get the best results from every lesson, start using the new words and expressions right away in conversations to encourage students to remember and use the learning material. Make everybody feel included and empowered in the learning process to keep the students interested and motivated. The virtual classroom provides all the tools for teaching English online (and other languages) in an extraordinary way that takes language learning to the next level.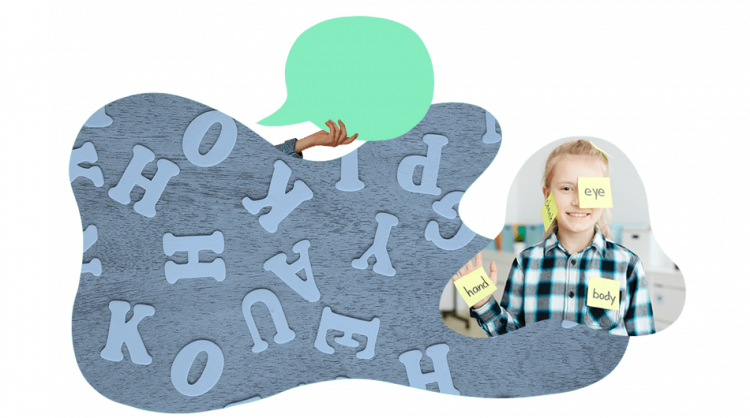 Table of content: