Running an online school: For this blog I will delve into the world of teaching various different areas when running an online school.
Teaching any subject
I would like to concentrate this time on perhaps the supreme advantage of the new types of teaching software of which I believe Vedamo Virtual Classroom is the best example, and that is the ability to teach hands on any sort of physical skill normally only available by going to night school or similar. And how it can be even better than going to such places.
Up to now, my main focus has been on the teaching of English as a foreign language and I believe it should be easy to adapt my advice for any discipline. Of course though, there will be differences and I will take you through how things can be different.
I am going to take it for granted that you would love the idea of bringing your skills to a larger audience and not restricted to those that can take your lessons only within yours or your teaching place's address zone. Now you can with the wonderful Vedamo system.
Teaching more physical skills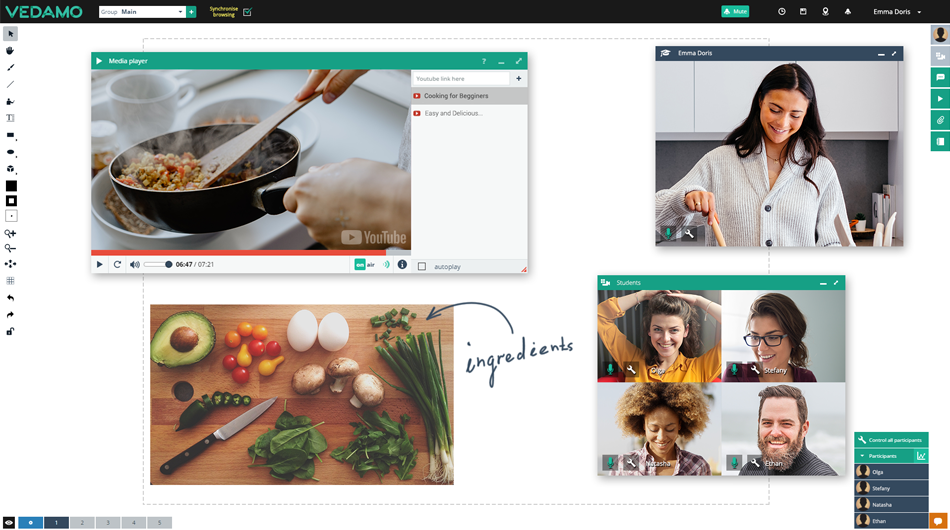 Honestly, I can't think of anything you can't teach except probably driving or operating heavy machinery although you can teach the theory. Cooking, gardening, carpentry, metalwork, craft skills, barbecuing, mathematics, computer skills, teaching gaming, outdoor skills, exercise training, alternative health, sports and many others are all feasible. Ok, there may be some restrictions as to the amount of students you can teach as you do only have a computer screen and you will probably need to be able to show equipment and how to work it. Depending on the subject possibly 6 – 12 students might be a good range. You need to experiment first then decide how many you can comfortably teach.
How many students can you teach?
A good tip is to advertise one less than you feel is comfortable and then if you get an extra one (or two) you can fit them in. Any more and you can offer another class. You need to work out your profit margin based on the student figures. If, for instance, you can teach 12 in night school or wherever but only six online then your pricing has to reflect that. Of course your other expenses may be better, Vedamo is a minor cost overall, and no travelling may mean that you can offer better prices than with a physical school. Go through my previous blogs to calculate how to price your courses. It is an area you have to get right from the start though as increases can be resisted.
Let's say you teach barbecuing: You would need to have a space to work with, a grill to display, and of course, a strong enough outdoor connection. At optimum, your students would need the same, otherwise it becomes little better than a Youtube video and difficult to charge for. They need to be able to see what you are doing, you need to be able to see what they are doing, and they need to be able to stop you to clarify exactly how to do things. You can run over things several times and so can they, until everyone is sure they are doing it right.
With Vedamo you can hook up a second camera which displays what your hands are doing while leaving your headshot in place which is a great feature for any sort of hands on teaching.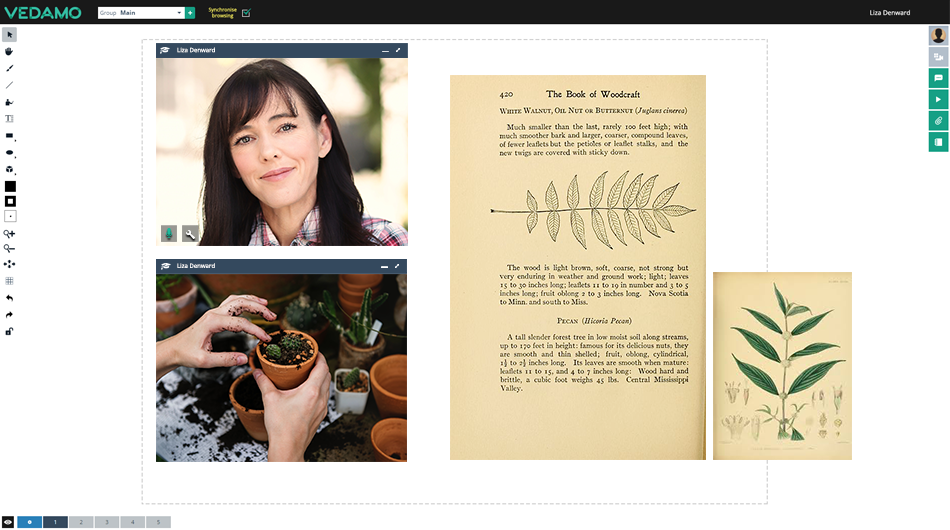 The big point is, no matter what physical area you are teaching, and it is surely a huge plus, is that it is not just theory. Students actually accomplish the task in front of you. And the next big plus is that it is with their own equipment and not possibly totally different ones in the classroom.
Teaching unusual skills
If what you teach is esoteric, and unlikely to appeal to any sort of regular audience within travelling distance, online teaching could be your greatest boon.
access to a worldwide audience
reach out to people via forums, social media, and any other way you can think of, and make them aware that they can now learn the obscure skill which isn't available locally
turn your hobby and your knowledge into your prime income
Even if it has a tiny audience base in your country, worldwide it is most likely much bigger. Your dream of being free to pursue what you most enjoy can come true.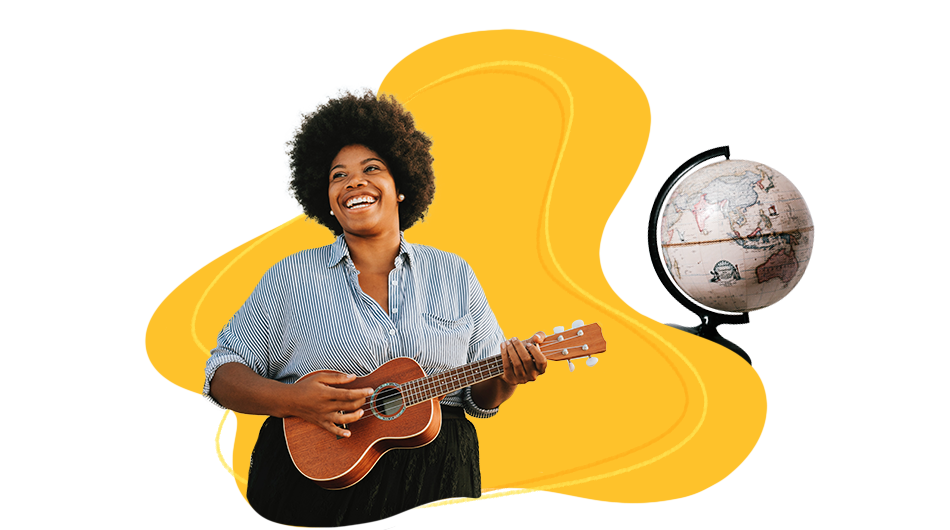 Basically, if the camera and microphone can capture what you teach, then you are good to go with Vedamo. You can pull a student out of the small mosaic of headshots that you all can see and use a larger camera shot to get a close up of what they are doing. You can separate students into rooms where you can give them individual attention, passing through all of them in turn.
What I am saying, is that if you teach something that previously meant students had to go to your workshop or a technical classroom in order to get the practical training to acquire your skill, then now your world has changed. You can bring them virtually into your workshop and explain everything. If they have a workshop, or a kitchen, or whatever they need to do the thing, they can learn there.
If you are the only person, or one of a small few, that is an expert in whatever it is you can teach, you have an unprecedented opportunity to reach out to anyone who wishes to learn. And hey, if you are in such a select group, you may well be able to charge a hefty price and take a nice salary for a skill that you couldn't make a living from in your own area. Win, win, win.