The Bulgarian Weekend School Zdravey in Skopje was founded in the autumn of 2017 by Mrs. Iliana Atanasova at the Embassy of the Republic of Bulgaria in Macedonia. When Mrs. Atanasova's child reached school age, it turned out that there was no one to teach him his mother tongue within a 200 km radius. At the same time, the Bulgarian community in Skopje and the region is quite large. So Mrs. Atanasova, along with several other Bulgarian mothers, took on the venture of establishing a Bulgarian school there.
They started without much experience but with a lot of enthusiasm. The first difficulties they encountered were registering the school as a legal entity and finding suitable premises. This way they can apply for funding from the Bulgarian Ministry of Education and Science (MES). Registration is accompanied by many administrative obstacles. Some of Mrs Atanasova's supporters backed away from the initiative.
At first, they used the room of a language center for other languages. Then they transferred to a room in a public Macedonian school with the permission of the municipality. They used the classrooms only when no Macedonian students were there – afternoons and weekends. Subsequently, they had to rent additional space for administration to meet the requirements of the Ministry of Education.
To meet the criteria, Mrs. Atanasova enrolled in a master's degree program in education and thus found her first colleagues with whom she has worked together ever since. They help her with some of the students, especially those who are outside Skopje. Furthermore, after the registration of the school, teachers with a degree in philology or pedagogy joined the team.
At present 42 students from grades I to XII are studying in the school. The main subjects approved by Bulgaria's Ministry of Education – Bulgarian language, literature, history and geography are taught. They work mainly on Saturdays and during the week – over time they have realized that to maintain good motivation it is necessary for the students to have at least one full day off and have decided to make it Sunday.
The profile of the students is very diverse – prospective students for Bulgarian universities; children from the diplomatic community who, after the end of their parents' term, return to the Bulgarian education system or continue in one of the other schools abroad; children of graduates of Bulgarian schools abroad; children who are literate in English-speaking countries – they speak perfect Bulgarian but cannot write in Cyrillic.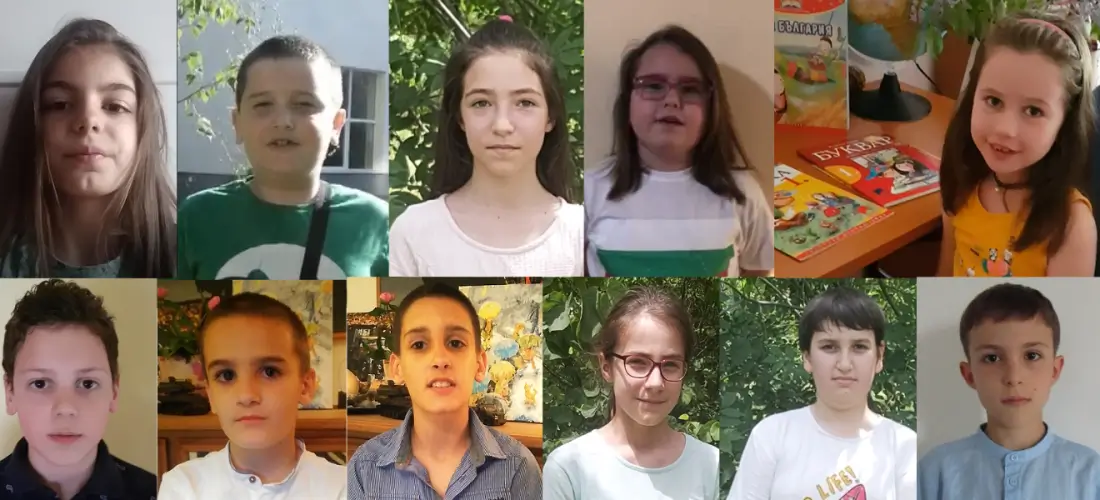 For 2 years now there are official subdivisions of the school in Strumica, Stip and Ohrid. The school enjoys great support from the local community and the Bulgarian Cultural Centre. They often collaborate with Bulgarian associations – for example, the team travels to Kochani to train prospective students.
The formation of the groups follows the level of the students and the structure of the Bulgarian education system. Over the years they have tried to combine students of the same age with large differences in knowledge, but this approach creates many difficulties for teachers. Separately, extra classes have to be held which the school budget cannot cover. So they sometimes work with very small groups of 2 children – this is how they maintain high quality. Parental support is also very important to achieve good results. As well as school, time should also be given for learning at home during the week.
The school is also used as a hub that brings the community together for celebrations. Additionally, they involve the children in various creative projects and competitions. With personal funds and the help of parents, they maintain a library with all the books from the compulsory literature in Bulgaria.
The School "Zdravey" has been using VEDAMO since 2019. At first, they are conducting hybrid training – they are including students in online lessons by purchasing interactive boards. During the pandemic, they moved entirely online into the virtual classroom.
According to Mrs. Atanasova, the main benefits of using VEDAMO are:
The availability of templates in which teachers can prepare their lessons in advance. This feature is especially handy when one teacher has to substitute another at the last minute – so the substitute colleague can easily see what is planned and there is no need for additional communication between teachers, which saves a lot of time.
The option to record and share lessons. This is important both for catching up on lessons and for monitoring the learning process and accountability to the MES.
Administrative panel to the virtual classroom – the option to take attendance and time spent in the lesson.
The availability of tools for interactivity, for using a variety of resources and activities in learning. According to Mrs. Atanasova, children love to participate in such activities and after returning to face-to-face learning, they are looking for this type of interaction – to be interactive, flexible, visual, etc.
Hybrid learning ensures higher class attendance – children who cannot be physically present participate in online lessons through the virtual classroom. The school also teaches junior high and high school-aged students from other states that have Sunday schools through 5th grade.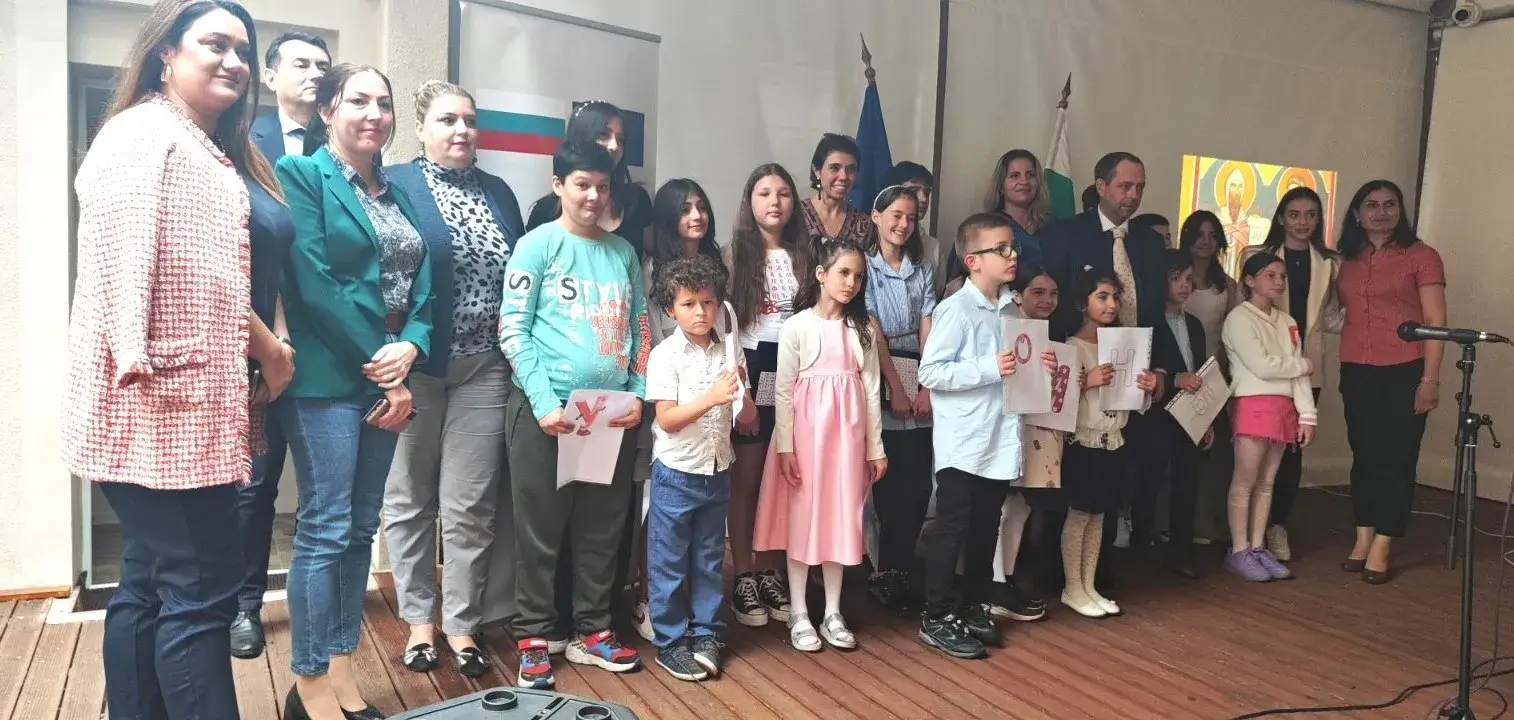 What does Mrs. Atanasova think would improve teaching in her school?
Online courses for prospective students based in VEDAMO – there is a need to develop a program for students from the Bulgarian community who do not study in Bulgarian schools but want to apply in Bulgaria. In addition to the Bulgarian language, literature and history exams, some of the prospective students take exams in other subjects – for example, biology and chemistry for medical majors. Such online courses will help students from all over Macedonia prepare for applying to Bulgarian universities, especially children from remote regions who have neither the time nor the financial ability to travel to Skopje.
Development of digital content for Bulgarian children abroad, accessible to all – the curriculum for Bulgarian children abroad should be expanded with more subjects in the form of additional content on request. In Macedonia, for example, pupils learn according to a different system from the Bulgarian one – textbooks do not contain enough information, not all subjects are taught in a way that children build lasting knowledge. On the other hand, the textbooks adapted for Bulgarian children abroad, as well as the tests released by the Ministry of Education are at too elementary a level. This makes it necessary to buy many additional textbooks and teaching aids to provide additional content and resources. A platform for Bulgarian children abroad with high quality content in different subjects will provide a solution in this direction.
Training Sunday school teachers to teach online – there are many good teachers who have difficulty working with technology.