Lingoteka is a language school in Zagreb, Croatia with over 15 years of experience. They currently offer classes in English, German, French, Spanish, Italian, Russian, Chinese, and Croatian for foreigners at all levels and ages (from preschool to adult learners). Their focus is on children's education, but they also offer preparatory classes for school exams as well as for applying to universities abroad, professional development for adult learners, specialized examination courses, etc. Lingoteka is also one of the approved Pearson Test Preparation and Exam Centres in Croatia.
What challenges did Lingoteka face?
Ensuring optimal access to and for their learners is imperative for Lingoteka. This allows the teachers to support their students in learning a foreign language and constantly improving the skills needed to succeed. With the educational disruption due to the COVID-19 pandemic, Lingoteka was looking for an online solution that would help them to not have to close their school or fall behind, while at the same time allow them to continue providing the same quality of language instruction. They needed to find a platform that:
replicates the in-person classroom experience online;
provides the teachers with quick and easy access to their students;
provides enough opportunities for student-teacher and student-student interaction.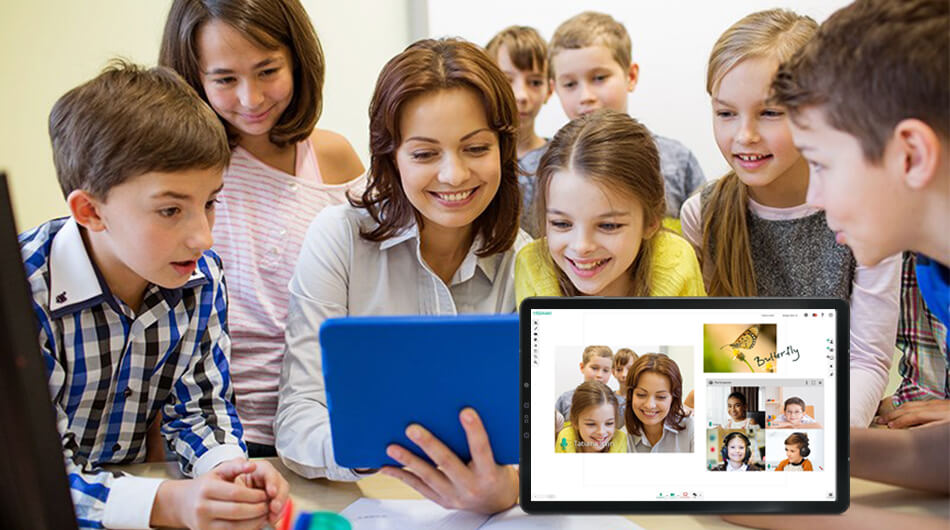 What are the key benefits of using VEDAMO Virtual Classroom for Lingoteka?
With VEDAMO, Lingoteka transformed their language training to a fully online mode, providing their students with an experience close to the in-person classroom instruction.
VEDAMO virtual classroom provides many options for teacher-student and student-student interaction, allowing the school to maintain the quality of language training in the online environment.
In most public schools in Croatia, online learning during the first lockdown was conducted by sending emails with attachments to the students and their parents. This practice had a very negative impact on the understanding of the benefits of online teaching and learning. Using VEDAMO, Lingoteka has managed to reverse that negative impression. It now offers fully online and hybrid (half physical lessons, half online) courses that are very well accepted and trusted by the students and their parents.
"Through trialing various platforms, it quickly became clear that VEDAMO was best suited to not only transition from the classroom to the computer, but also improve the actual learning experience from the student's point of view, which is equally important."
Paul Warrington, Teacher