The Northern Academy of the Arts is a school for grades 6-12 where students select the academic or arts track that best suits them. Northern Academy's aim is to give students the skills, discipline, and confidence to be successful in college and in life through individualized education that is flexible and responsive. Along with the academic and arts courses, they also offer college counseling and private tutoring to all their high school students. The school had to switch to a fully online delivery of all the courses and activities during the COVID-19 closure. They chose VEDAMO Virtual Classroom to enable student learning to continue online in a direct/live environment.
What challenges did Northern Academy face?
During the COVID-19 lockdown the Northern Academy of the Arts had to close its campus and start teaching fully online. They needed an online learning solution, which would:
maintain live student-teacher interaction during the learning process;
provide easy-to-use features and interface;
have lesson archiving to help students with offline learning requirements.
Why did they choose VEDAMO Virtual Classroom?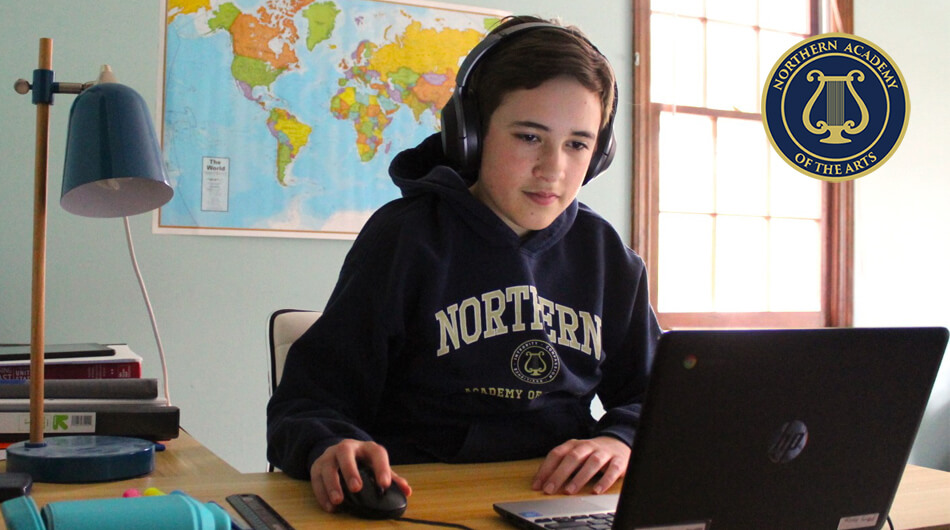 The Northern Academy started using VEDAMO Virtual Classroom because:
It met all their requirements. VEDAMO maintains live interaction through high-quality videoconferencing and an interactive online whiteboard. It is easy to use and does not require special technical training for the students. It also has an option for lesson recording and archiving.
VEDAMO allowed them to offer distance learning for all academic courses, including their STEM program for talented and gifted students, as well as pre-professional art courses in dance, music, and fine arts, and an introduction to Chinese language and culture.
With VEDAMO they found an excellent solution to continue their work in those special situations where students could not come to campus. VEDAMO allowed them to start offering free online intro classes to the attendees of their summer camp and the full-time students selected for the academy in the fall.
Here is what the Northern Academy team has shared about VEDAMO:
"Our online schooling started on March 23 and is going very well. Students have been doing a remarkable job of attending classes online and turning in their homework, even those who are on the West Coast where they have to get up before 5 a.m. to attend class. We have found new ways to connect virtually and this experience gives us an opportunity to think creatively about how we interact with each other."