Creating and conducting educational games in the virtual classroom is a meaningful and necessary part of the teaching session. Games make the learning material more accessible and the learning process more fun.
The Role of Educational Games
Play is a key part of the natural learning process – this is how children start to gain knowledge from an early age and it is one of the many great ways to help improve the study process. Applying this instinctive manner of grasping information has many advantages because it: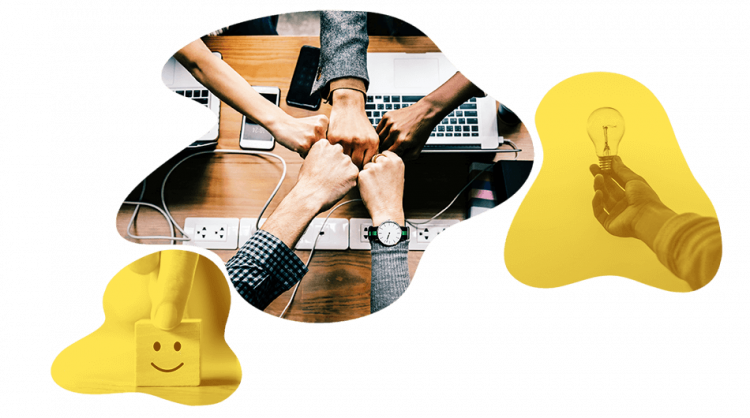 creates a positive attitude towards the course
builds anticipation
draws attention
establishes an emotional connection
gives the students a new perspective about the learning experience and opens their minds
Adding games to the classroom plays not only an educational, but also a psychological role. Forming a connection between individuals, especially when the learners are adults, takes time and effort, which are not always available during a short course. In terms of the classroom, the teacher tries to create a positive learning environment, but their intentions are not always enough. The connection between the individuals is just as important as the educator's attitude; however, building these connections can be difficult when people are placed in new situations and environments.
This is where educational games play their important role – they help learners become closer with one another and, in time, to become friends. And a friendly atmosphere is what distinguishes a lesson that was well-planned from one that will be remembered.
Other Benefits of Educational Games:
the sessions are more interesting and engaging
more than one memory type is stimulated at a time with minimal effort
the teacher has some time to rearrange some of the lesson's elements, if needed
students are empowered by the feeling of freedom
students have a new perspective on what they are learning
positive attitudes and teamwork are stimulated
the students are addressed in a more personal manner
Difficulties Related to Implementing Educational Games
Many teachers take a cautious approach when it comes to incorporating educational games into their classroom. Some of the problems they struggle with are:
"chaos" caused by a game
lack of control over the processes during a game
a significant amount of time needed to plan, prepare, and conduct a game
unforeseeable results of a game
It is understandable that educators may be afraid that they will be burdened with additional tasks and difficulties when including educational games in their lessons. But given the substantial number of benefits to be gained, the risk and effort may be worth it.
Educational Games in the Virtual Classroom
The virtual classroom is a perfect environment for conducting educational games. In addition to the fact that it is more interesting and interactive than the traditional classroom to start with, it makes it easier for the teacher to involve their students in fascinating and proactive tasks. This is one accessible way for you to create a positive and lasting memory of each session.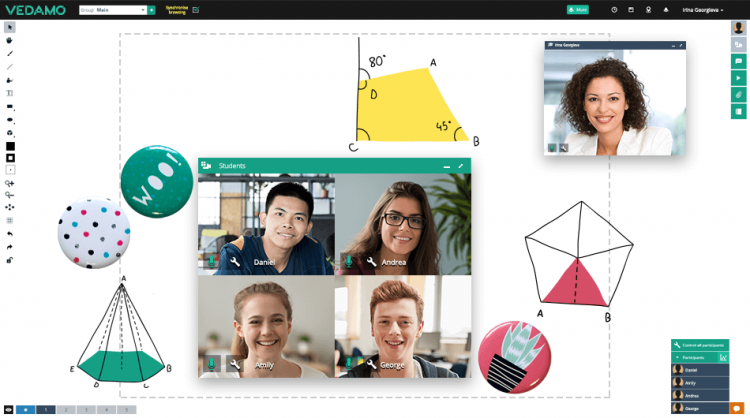 Some teachers report some difficulties when it comes to the process of adapting the educational games used in the traditional classroom to the virtual one.
Here are some ideas on how to overcome this problem:
pieces of paper can become a word, phrase, or sentence text field
pulling out elements can become finding information or instructions behind solid colored shapes
dividing students into teams in the four corners of the room can become creating groups (Breakout Rooms) and smaller virtual classrooms
sticking objects on a poster or a map can become pasting images on the online whiteboard
Ideas on How to Create Great Educational Games in the Virtual Classroom
Aim for more
Use the virtual classroom's full potential – include images, sound, and video when preparing your educational games. For example, have the students record, upload, and present short videos on the lesson's topic or have them create a commercial about it.
Spice it up
Encouraging competition between learners may be risky, but, if managed well, can be very useful. Make sure to name a reward (a badge) in advance and do not be afraid to challenge the students' tech skills – this can make it more interesting. Some appropriate formats include: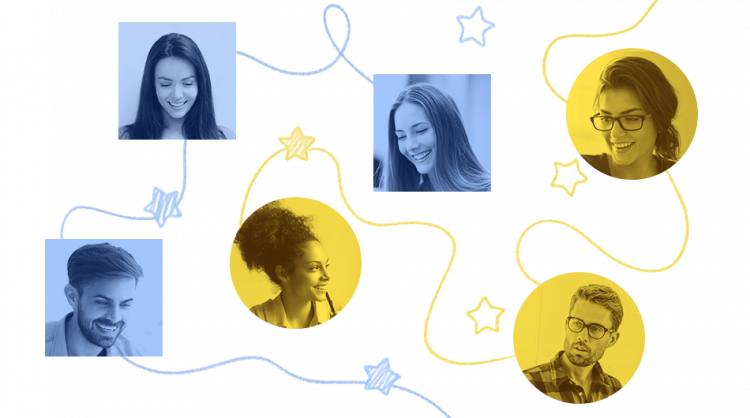 placing elements in a logical order (this one can be combined with a listening component)
writing an essay on a subject within a time limit
searching for information on the internet
searching for hidden items on the online whiteboard (for example, in a picture or among shapes)
Tell a story
Storytelling is a classic method that can produce some good results in the virtual classroom. Have your students generate a story by using the virtual classroom's tools and the lesson's vocabulary. You may also try and give each person a different piece of the story to create or make them get together and come up with a common one.
This idea is applicable for more than just the obvious subjects such as language learning and the humanities – it can also become the story of how "x" is found in an equation or the adventures of a particle in physics.
TABLE OF CONTENT: