Media player controls
In the Media Player in the Virtual Classroom, you will be able to share videos from YouTube (YouTube links only) or play any uploaded video and audio files directly from your computer.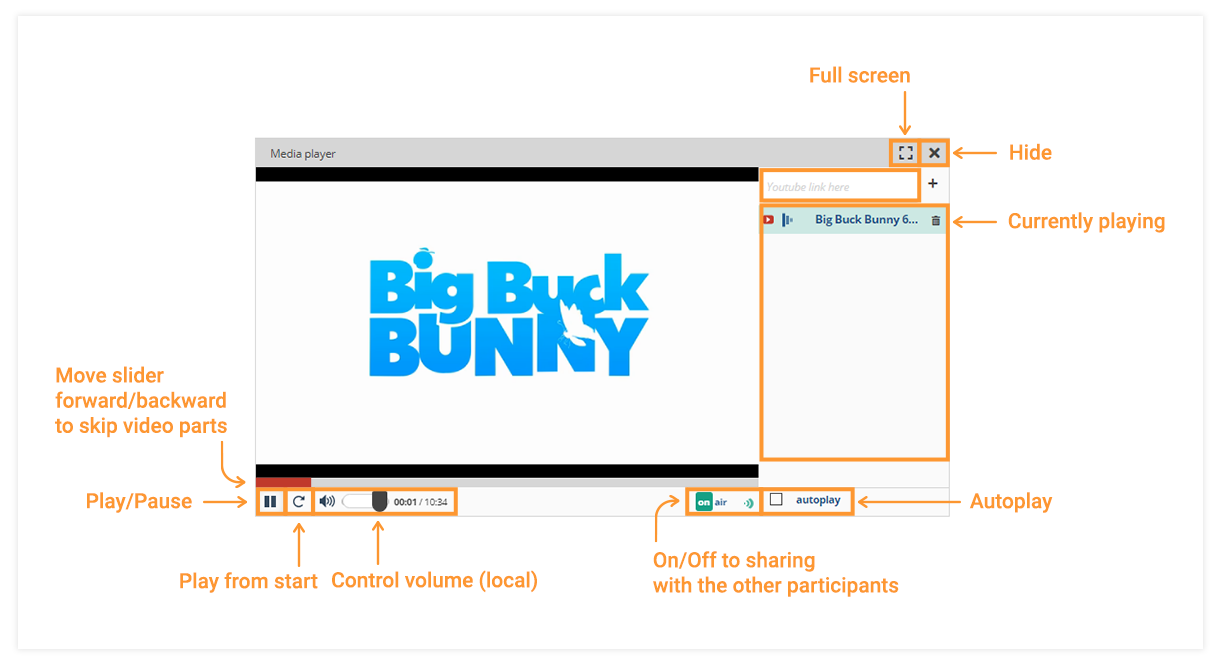 Adding a YouTube video to the media player
In order to add a video from YouTube to the player, you can either copy the link directly from the video's address bar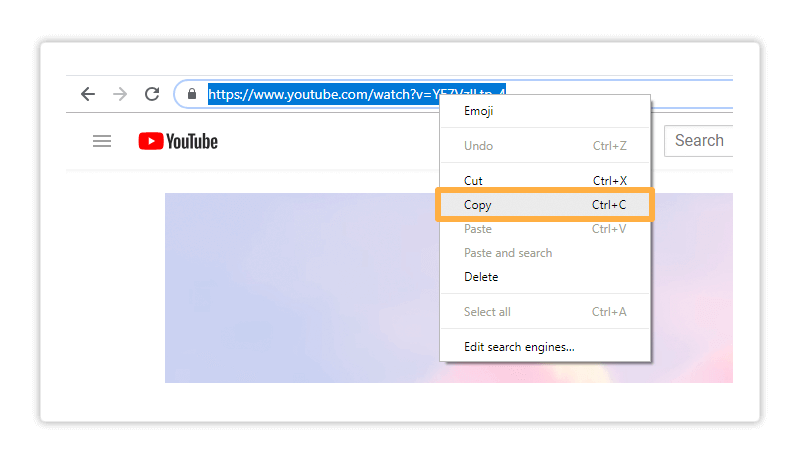 or use the Short link from the YouTube Share option.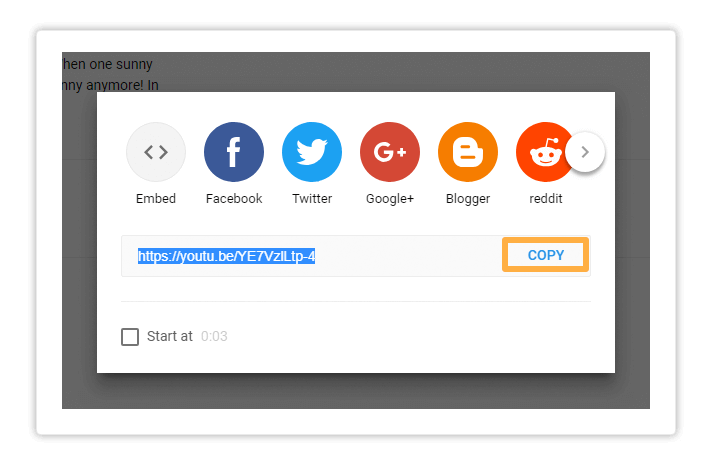 Then paste the link into the media player: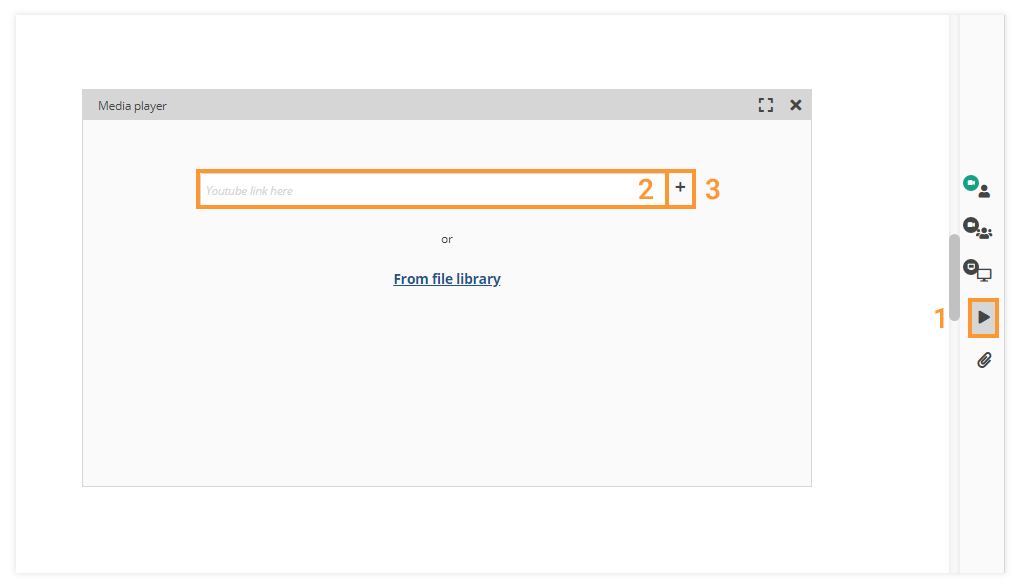 Play your uploaded video or audio files
To play media files from your computer you need to upload them first. Put them in the Upload Window click the "Play file in the player" button and they will be automatically added to the Playlist.
Note: Be careful of Copyright issues for the media files you are uploading.
Arrange Media Playlist
When you import a new audio or video file, they are added to the bottom of the Playlist. You can arrange the list by dragging (see the screenshot for the correct place, where you have to position your mouse in order to rearrange the files) the desired item up or down with your mouse.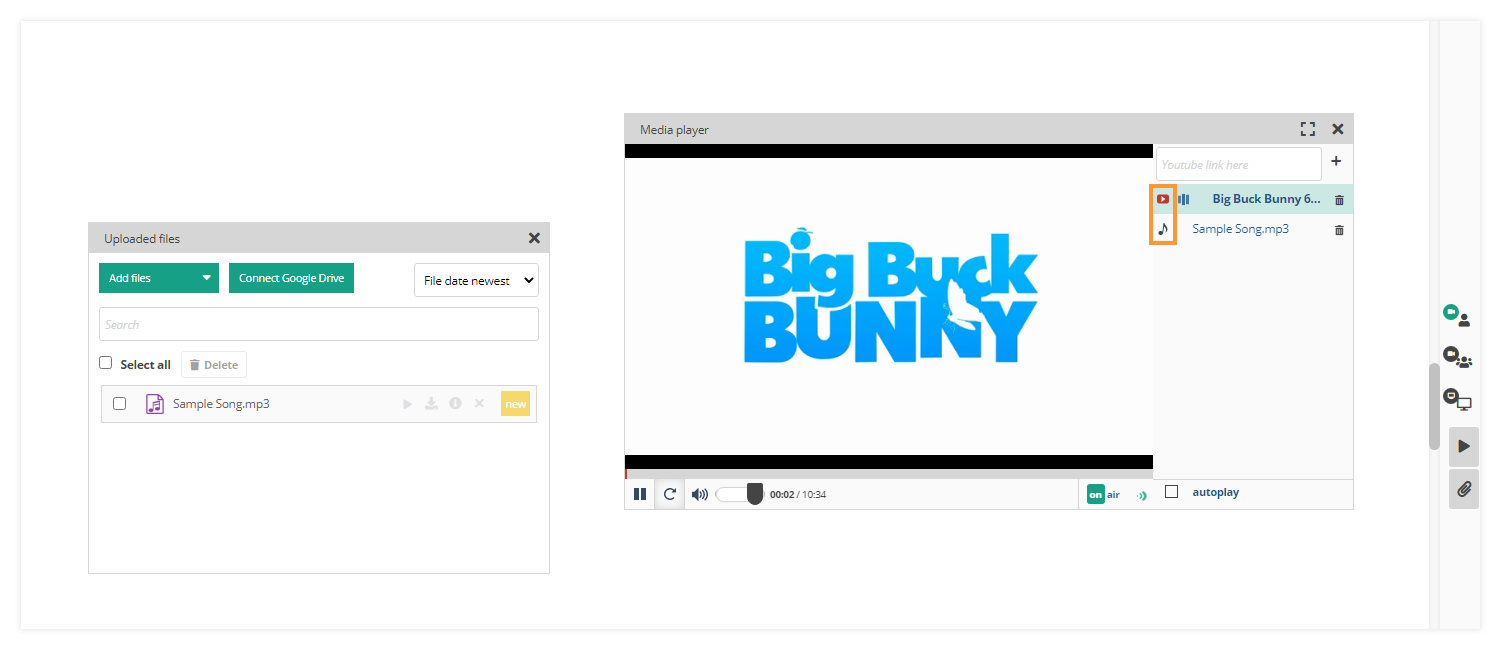 Delete video/audio from the Media Playlist
Select the video you want to remove from the list and click on the trashcan icon.